SupplySide West: An insider's 'extraordinary' experience
SupplySide West: An insider's 'extraordinary' experience
Cassie Smith, senior editorial content director for SupplySide, reflects on her first SupplySide West show. SupplySide West | FiNA 2022 was extraordinary for a few reasons. One, it was my first. I started working for SupplySide (Informa) in the spring of this year. As the year went by, the giant, ephemeral idea of SupplySide West came more into focus as I learned more about it. And when the day came that I finally boarded an airplane, I felt like I had a pretty solid understanding of what I'd experience.
What I did experience, however, was wildly more immersive, comprehensive, and dare I say it, overwhelming than I had imagined. I was so happy to be a part of it, and to be part of the company that brought it all together.
Which brings me to my second reason for my extraordinary experience: the sheer amount of everything.
I couldn't believe how much there was to do, learn, try, find and watch. Every day brought something new and interesting. It was impossible to do all the things I wanted to do. I didn't hide in my room, overwhelmed. You'll be happy to know I DID THINGS!
Some highlights include:
First-Time Visitor Reception
I was excited about the reception because I felt like I could meet people like me (new) as well as people who have been in the industry awhile. Making connections is the bread and butter of what we all do. I felt like it was the perfect introduction to the show. I was quite content with my margarita(s), conversations and new friends. 
'Only Murders in the Building' challenge
The "Only Murders in the Building" challenge was hosted by NJ Labs team to announce their new loyalty program for nutraceutical and dietary supplement manufacturers, highlighting the importance of partnering with a lab that will go beyond simply testing samples.
Conference attendees were tasked with a social media scavenger hunt, with the grand prize winner receiving a $500 airline gift card, and two runners-up receiving an "Only Murders in the Building" swag bag. NJ Labs celebrated the announcements of the winners with a round of champagne and "gut milk" shots.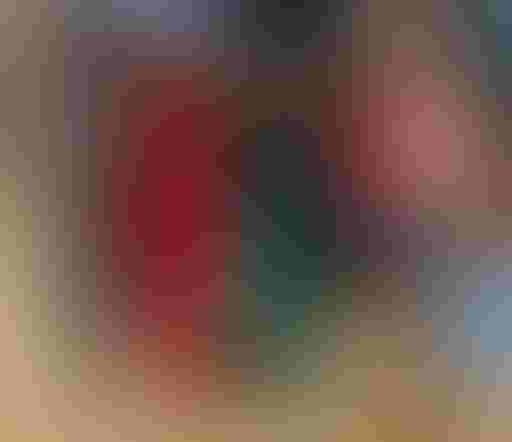 What's Up with Supps Party
Again, as a new person, I knew next to no one at the party, but I had a great time anyway. I was introduced to new friends, got to take a turn seeing how hard I could punch, and enjoyed some tasty adult beverages. It was a fun party!
Education
The educational sessions were incredible. I wanted to see all of them! They're such an important part of keeping our industry moving forward and helping each other do our business better.
I moderated a session on Friday morning entitled "Sports Nutrition: Rebound and Regrowth." Although many friends had already left by then, we had a good turnout. Our session included a regulatory panel, a section on the intersection of evolutionary and neurological science in performance, a few presentations on market data, and finally, a panel about the future of sports nutrition.
It was a rousing success (if I do say so myself.)
SupplySide TV
If you happened to walk by the SupplySide Studio, you may have noticed the professional-looking cameras and gear. This year, 2022, brought in our pilot program we called SupplySide TV.
Pitch Publicity Founder and President Amy Summers hosted in the morning on Wednesday, November 2, and spoke to many industry leaders about their sustainability efforts. I took the last part of the show and chatted with people about justice, equity, diversity and inclusion (JEDI).
On the following day, we did a series of interviews with editors at Natural Products Insider and Food & Beverage Insider about trends for 2023. If you didn't happen to catch all the fascinating conversations, you can find them on SupplySide Network 365. 
The final reason I think SupplySide 2022 was extraordinary was because it was energizing. I left on Friday evening excited for 2023, and hopeful for the wonderful things I'm sure will happen in the upcoming years.
Subscribe and receive the latest insights on the healthy food and beverage industry.
Join 47,000+ members. Yes, it's completely free.
You May Also Like
---