SupplySide Stories Episode 27: Reflections on the past create a vision for the future of health – video
SupplySide Stories Episode 27: Reflections on the past create a vision for the future of health – video
TSI celebrates their 25th anniversary and founders Larry Kolb and Joe Zhou reflect on how experience informs and inspires innovation today, and creates the vision for health and wellness into the future.
What are the fundamentals of what it takes to build a start-up business into a global solutions provider for the health and wellness industry? 
What role does building global partnerships play? 
For TSI specifically, how has TSI's thinking evolved over 25 years related nutrition and wellness and how this is influencing innovation?
What is the vision for the future, for the company and for health?
These are questions we asked TSI co-founders Larry Kolb and Joe Zhou, reflect on how experience informs and inspires innovation today. 
Celebrating their 25th anniversary as a dietary supplement ingredient and solutions provider, quite a bit has changed for TSI over the years, driven by both our overall knowledge of nutritional science and consumer attitudes about optimizing health. Creating ingredient solutions backed by evidence-based science fuels the creation of products that deliver promised benefits and consumer trust in dietary supplements to support a lifetime of optimized wellness.
In this SupplySide Stories video the TSI co-founders discuss the value of maintaining a customer centric approach to creating product solutions, and elaborate on the idea of small "i" and big "I" innovation – a focus on tactical details while being attentive to shifts in big picture thinking about health and active wellness.
Take a listen to the story and learn straight from the founders about the story behind how TSI Group has evolved over these 25 years to bring health to life by delivering innovation and shared value creation to the leading brands worldwide.
About our speakers:

Joe Zhou, Co-Founder & CEO, TSI Group
Joe cofounded TSI Group in 1996 after completing a Bachelor of Chemical Engineering and a Masters in Organic Chemistry. Over the following 24 years, TSI has become a diversified company with global operations, and capabilities in research, development, manufacturing and marketing innovative and clinically proven ingredients and finished products.
Today the TSI Group brings health to life by delivering innovation, shared value creation, and the highest quality to a global Customer base that includes many of the world's leading Brands.
In 2019 Joe co-founded the Precision Nutrition Development Fund with China's Health Promotion Foundation, with a view to enhancing the health of all consumers.

Larry Kolb, Co-Founder, TSI Group
Larry J. Kolb is co-founder of TSI Group Co LTD (TSI) and currently serving as President of TSI's Innovative Products Division and he is also a TSI Board Member. 
After graduation from Arizona State University with a Bachelor of Science degree in Business Administration, Larry served as Vice President of Charles Bowman and Co., and Marketing Manager for Nuture, Inc. Larry also is an Advisory Board member to both UNPA (United Natural Products Alliance), NBJ (Nutrition Business Journal), and Advisory Board Chair to the University of Montana's World Trade Center.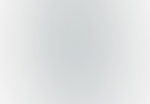 Subscribe and receive the latest insights on the healthy food and beverage industry.
Join 47,000+ members. Yes, it's completely free.
You May Also Like
---