SupplySide Stories Episode 23: Astaxanthin supports improved endurance and recovery – video
SupplySide Stories Episode 23: Astaxanthin supports improved endurance and recovery – video
You may know about astaxanthin as the super-antioxidant. What you may not know about is how it functions to support athletic performance.
There is plenty of research supporting astaxanthin's superior antioxidant activity, effectively scouring free-radicals. What you may not know about is  how it can affect performance and recovery for athletes, lay lifestyle athletes and professionals alike. In this episode of SupplySide Stories we chat with Dr. Karen Hecht about the science behind astaxanthin and performance, and specifically about the AstaReal® Astaxanthin difference.

We also chat with world champion endurance runner Joseph Grey. Joseph pushes his body to the limit, focusing on fine-tuning his performance and recovery are key to his professional success. Listen in and learn about how Joseph leverages the antioxidant and healthy inflammation benefits of AstaReal® Astaxanthin.
About our speakers:

Karen Hecht, Ph.D., Scientific Affairs Manager, AstaReal
Dr. Hecht worked as a postdoctoral associate in algal molecular biology at the Pacific Northwest National Laboratory and she holds a degree in Biochemisty and a Ph.D. in Biology. She speaks widely on the subject of natural astaxanthin as an ingredient for endurance and muscle recovery on behalf of AstaReal.

Joseph Gray, world champion runner
Joseph is a 17-time USA National Champion, 28-Time USA National Team Member, 6-time USA Mountain running National Champion, 9-Time USA Mountain Runner of the Year, 2018 USA Sub Ultra Trail Runner of the Year. He's won at the GoPro Mountain Games, Pan-American Cross Country, World Mountain Running Championships, World Snowshoe Championships, Xterra World Trail Running Championship, North American Continental Skyrunning, and Pikes Peak Ascent. He competes in trail running, snow shoeing, marathon running, sky running, and cross country. 
Along with his trail running, Joseph is a huge advocate for diversity in sports and as a part of his Inspire Diversity project where he creates opportunities for minority athletes who are up and coming. He also actively takes natural astaxanthin as a supplement that keeps him working at his peak performance.
"When you're training really hard, high volume training, high intensity... it creates a lot of oxidative stress on the body; what happens is that you can feel sluggish and lose the ability to maintain consistency. So having a powerful antioxidant that is both hydrophilic and lipophilic properties to protect the cells [specifically red blood cells] and can also help to protect  muscles." – Joseph Gray, world champion runner
More information on AstaReal can be found at SupplySide Connect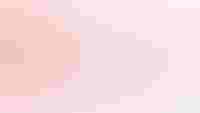 astareal.jpg
Subscribe and receive the latest insights on the healthy food and beverage industry.
Join 47,000+ members. Yes, it's completely free.
You May Also Like
---