Supplement trade groups show increasing interest in CBD, hemp extracts
Supplement trade groups show increasing interest in CBD, hemp extracts
Several U.S.-based trade organizations representing the dietary supplement industry--including the Council for Responsible Nutrition--are examining issues involving CBD, a hemp-based compound with promising health benefits and skyrocketing consumer demand.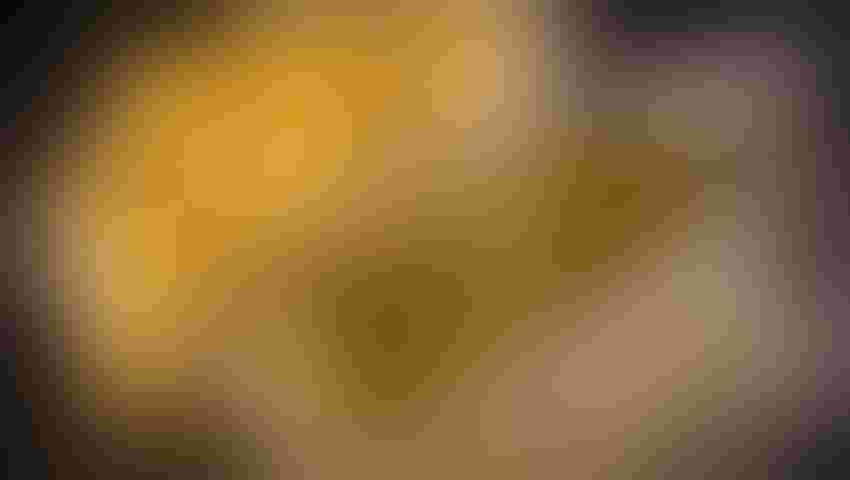 On Sept. 6, the board of directors of the Council for Responsible Nutrition (CRN) voted to develop a task force to seek clarity on the regulatory status of cannabidiol (CBD)—including what hurdles must be overcome to sell it as a dietary supplement—and determine how the trade group should respond to vigorous market interest in the cannabis-based compound.
The development reflects growing interest by food and dietary supplement companies—both large and small—to market CBD and related hemp extracts in the United States despite current regulatory obstacles.
Steve Mister is president and CEO of CRN, a trade organization in Washington representing dietary supplement and functional food manufacturers, ingredient suppliers, and companies providing services to those manufacturers and suppliers. Officers on CRN's board of directors are affiliated with Balchem Human Nutrition & Pharma, The Nature's Bounty Co., Reckitt Benckiser Group PLC, AdvoCare International LP and Glanbia Performance Nutrition Inc.
"The task force will determine what hurdles stand in the path of legal marketing of CBD as a dietary ingredient and how CRN might address those obstacles, and to determine how CRN should protect the reputation of the dietary supplement category and its regulatory framework if the task force determines that CBD cannot be marketed as a legal dietary ingredient," Mister said in an emailed statement.
Added Mister: "Potential outcomes of these discussions may include submission of a formal request from CRN that FDA re-evaluate its current position as to CBD's legal status or, if no path to legal marketing of CBD is achieved, for FDA to back up its viewpoint with appropriate enforcement."
In an earlier interview, Mister said CRN's members are not prepared to take CBD products to market given current barriers, including FDA's position first articulated more than three years ago that the compound cannot be sold as a dietary supplement because, in part, it's been authorized for investigation as a new drug. Nonetheless, many dietary supplement manufacturers want to find a legal pathway to market for CBD.
"The companies who would be members of CRN are not going to go to market with something that FDA is saying from the podium,' This is blatantly illegal,'" Mister observed in an interview. "But they see of all of this potential consumer interest just basically going to what would be illegal products.
"There's a lot of interest in trying to have some conversations with FDA to try to find a path to market for legitimate CBD products," he added, "because if that would happen, they would be made in GMP-regulated facilities, [and] the companies would be filing adverse event reports."
The United Natural Products Alliance (UNPA) is an international association based in Salt Lake City representing natural products, dietary supplement, functional food, scientific and technology and related service companies.
In June, UNPA created a hemp extracts/CBD committee. Frank Lampe, vice president of communications and industry relations with UNPA, said the committee has nearly 80 members from around 50 UNPA member companies.
"The member response to and engagement in this committee easily surpasses the interest in any of our other committees," Lampe said in an emailed statement.
Through an initial survey with committee members over the summer, UNPA discovered only one of its member companies was selling a hemp-based product, while "a very small handful" of additional members were "in the process of developing products," Lampe added. "It was clear that committee members are hungry for information of all kinds and that there is tremendous interest in the product category—but an understandable concern about the volatile and unsettled national regulatory picture."
Loren Israelsen, president of UNPA, explained his organization would not devote resources to general cannabis issues, either medical or recreational cannabis. Instead, the committee is interested in assessing various issues related to CBD and hemp extracts, such as scientific and technical matters, testing, state-specific issues and general market information.
"Many in the industry who have no particular interest in cannabis appear to have interest in CBD and hemp extracts for personal, family health reasons," Israelsen said in an interview. "That is surprisingly common. That I did not expect."
Over the past year, Israelsen suggested, the conversation around CBD has shifted from the states and the Drug Enforcement Administration (DEA) to Congress and FDA. He said UNPA has deep expertise working with FDA and Congress.
CBD has shown promising health benefits and skyrocketing consumer demand, though lawyers have emphasized many regulatory and legal barriers hinder marketing CBD in conventional foods and supplements. Mister suggested it's crucial to examine the issues with a critical eye.
"We think it's important that there are responsible adults looking at this and talking about what is a path to market for this ingredient and not just all of the hype," he said. "Industry wants to innovate and add this to the catalog of dietary ingredients, so is there a way to do that and create a responsible marketplace for CBD?"
Another trade association with dietary supplement company members, the American Herbal Products Association (AHPA), has a cannabis committee devoted "to address issues related to the safe use and responsible commerce of legally marketed products derived from Cannabis species."
Israelsen said he has been in conversations with AHPA President Michael McGuffin. UNPA and AHPA, Israelsen said, are examining "specific compliance issues" where the organizations can collaborate.
Having formed a cannabis committee eight years ago, Silver Spring, Maryland-based AHPA has developed expertise that it has been willing to share with other trade organizations. McGuffin has had conversations with both Israelsen and Mister about CBD.
"We don't hold anything back," McGuffin said of AHPA. "We've developed a knowledge base. I'm just sharing it with the other organizations."
Asked about trade organizations' increasing interest in CBD, McGuffin highlighted a significant pending change in the status of hemp in the United States: passage of a farm bill incorporating hemp language that would legalize the crop and remove it from DEA jurisdiction.
DEA has asserted many non-FDA approved CBD products are Schedule I controlled substances. Hemp advocates have contested DEA's position.
The issues aren't black and white. Although a 2014 farm bill authorized industrial hemp pilot programs, the law's scope has been debated, including whether it, in fact, sanctioned the marketing of hemp products in interstate commerce.
Any debate over whether CBD is a Schedule I controlled substance would presumably end if the 2018 farm bill passed by Congress incorporates hemp legislation championed by Sen. Majority Leader Mitch McConnell (R-Kentucky). The legislation would legalize hemp as an agricultural commodity, removing it from the list of controlled substances, and states would have the right to primarily oversee hemp production.
In an interview Sept. 28, Jonathan Miller, general counsel of the U.S. Hemp Roundtable, a coalition of dozens of hemp companies, said he anticipated a farm bill incorporating McConnell's Hemp Farming Act would be passed during the lame-duck session following the November elections.
"That makes hemp, low THC [the psychoactive compound in marijuana] cultivars lawful as far as DEA goes," McGuffin remarked in an interview.
If a 2018 farm bill with the hemp language becomes law, AHPA and other supplement trade groups could turn their attention to FDA. Carving out a legal path to market for CBD has been on the minds of several leaders of the supplement trade organizations.
"In terms of a legal path forward, we're talking about that also," McGuffin said. "And I think we're all saying, 'Let's not jump out in front of one another.'"
McGuffin has proposed an idea that FDA exercise its rulemaking authority, confirming the Federal Food, Drug & Cosmetic Act (FD&C) authorizes the sale of dietary supplement products containing CBD. The secretary of the U.S. Department of Health and Human Services has authority to make CBD lawful in supplements by issuing a regulation following notice and comment. FDA is an agency within HHS.
McGuffin cautioned, "I like that idea, but let's be careful how we would approach that."
Another possible legal path to market for dietary supplements containing CBD: persuading FDA that the article authorized for investigation as a new drug—the oral solution of plant-derived CBD studied by GW Pharmaceuticals plc and approved by FDA as a drug in June—is distinguishable from the hemp extracts sold as dietary supplements in the United States.
"What if FDA's wrong?" McGuffin asked. What if the agency is "misinterpreting this exclusion from the marketplace because the article that was the subject of the prior IND [investigational new drug] is not the article that we're all trying to sell? It just sounds the same because everyone calls it CBD."
McGuffin said he anticipated continued cooperation with other trade groups.
"There's no competition … we've been very open, communicative and thoughtful," he said, "and that's what I'd assume we'll do going forward."
Daniel Fabricant, Ph.D., is president and CEO of the Natural Products Association (NPA), a nonprofit organization in Washington founded in 1936 representing the natural products industry.
Asked about NPA's support for helping retailers selling CBD, Fabricant—FDA's former director of the Division of Dietary Supplement Programs—opined the agency would hold to its position that CBD is excluded from the definition of a dietary supplement.
To the extent NPA can support its members selling products within specific states where hemp and marijuana has been legalized and not in interstate commerce, "of course, we look to do that," Fabricant said.
Editor's Note: Looking for an in-depth look at the current landscape of CBD and strategies to mature it as an industry? Join us for the CBD and Hemp Extracts: How Do We Move Forward? workshop on Wednesday, Nov. 7, at SupplySide West 2018. This workshop is underwritten by CFH, CV Sciences, Elixinol, KGK Science, Neptune Wellness Solutions and RAD Extraction & Processing. 
Subscribe and receive the latest insights on the healthy food and beverage industry.
Join 47,000+ members. Yes, it's completely free.
You May Also Like
---