Supplement leaders press for gatekeeping conversation with big retailers
Supplement leaders press for gatekeeping conversation with big retailers
Thought leaders at major supplement makers hope to forge new communication with leading online retailers, in an effort to promote better gatekeeping for consumers who often lack important information about their purchases.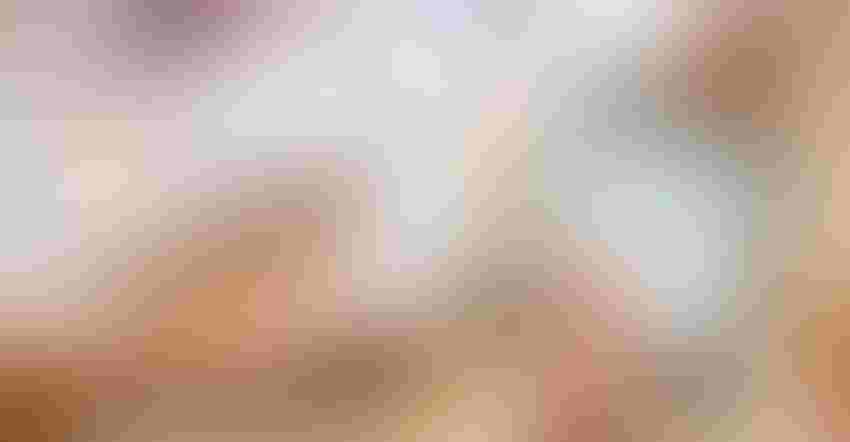 Supplement industry thought leaders who came together last month to scrutinize their stressed supply chains came away from the discussion with a new objective—bring major retailers to the table to help them be better gatekeepers for consumers seeking safe and efficacious products.
"The power is shifting," said Tom Aarts, founder and co-chair of the Nutrition Business Journal/New Hope Network Summit, alluding to the flood of new supplement business to online retailers like Amazon and Walmart, a shift that is having a foundational impact on the industry.
Calling on the retailer powerhouses to be vehicles for change when it comes to reining in bad or fleeting actors in the supplement space, Aarts asked the group, "How do we take it to another level?"
The closed-to-the-public, invite-only online discussion—held Aug. 17 in conjunction with the Inside the Bottle Virtual Summit, hosted by New Hope Network and Natural Products Insider—ostensibly was called to share experiences related to building more resilient supply chains in the wake of the COVID-19 global pandemic. But with the participation of a representative of one of those powerhouse retailers—Will Richter, merchandise director of vitamins and supplements at Walmart—much of the discussion came into fine focus around product quality and the retailer as a key gatekeeper for consumers.
Representatives from leading supplement makers and ingredient suppliers including Pharmavite, Megafood, Sabinsa, Wakunaga, Orgenetics, OmniActive, ChildLife Essentials, Soft Gel, Herbalist and Alchemist, and Jarrow Formulas took part in the unique discussion, and were joined by thought leaders representing the Trust Transparency Center and NSF International.
Richter told the group that Walmart is committed to protecting the consumer, and has done what it can in terms of prioritizing the core parts of the business, keeping brands that have quality standards, removing third-party marketplace items due to questions around quality, and monitoring ratings and reviews. But, he cautioned, the issue is a complicated one, without a corresponding silver bullet that protects consumers, especially in a retail segment that is SKU-heavy and often "punishes the ignorant."
The pandemic-driven crush of online sales has forced retailers to adapt quickly, Richter said, and while the internet has allowed for greater transparency and more information to be passed along to consumers who previously had to learn about a product simply by reading its label, it's important today for supplement makers to avoid pitching esoteric claims that consumers can often perceive as white noise. Framing the message approachably for the lay person is important, Richter advised, and is a way supplement manufacturers can help retailers bridge the information gap with buyers.
"There was the wall of confusion, now there's a screen of confusion," Aarts offered, about the accelerated shift to online.
"You guys control the cowboys that are entering the market … How can the retailer step up and do that? How can we support you?" he asked.
A number of participants in the discussion pointed to retailer CVS, who has come out with the most visible and comprehensive system about vetting so far, as a potential example of possible first steps for retailers. Some with familiarity on the topic predicted there would be more examples of retailers promoting transparency to come in the near future.
Third-party certifications were identified by the group as important ways that proven brands can distinguish themselves in the market, but they may not be financially feasible for smaller operators who already are close to their growers and suppliers. Declining barriers to entry into the marketplace is broadening the cast of characters as well.
"We don't want to create a system that the smaller companies can't afford," warned discussion moderator Jon Benninger, vice president of Informa Health & Nutrition, who said the dietary industry has always been considered diverse, and segmented, "and that's a good thing." There is strength in that diversity, Benninger said.
While retailers were a primary focus of the group's discussion, it was pointed out numerous times that supplement contract manufacturers and also practitioners are key gatekeepers for consumers and need to be a part of the discussion.
Also, it was similarly noted that the growing base of supplement consumers has and probably always will be stratified, with at least one segment of the buying public focused like a laser on price when it comes to their purchase decisions. That essentially assures the entry of bad actors and unscrupulous supplement sellers.
While modern circumstances were behind the recent discussion concentrated on major retailers and their role as consumer gatekeepers, Benninger aptly noted that the issue is one that has been endemic to the dietary supplement industry for as long as it's been around.
He told the group that he recently picked up a 25-year-old copy of a dietary supplement print magazine whose cover headline focused on trust and gatekeeping at the retail level.
Building off the momentum of the August event, the Informa teams that organized the discussion plan to gather leading supplement retailers, brands and suppliers, and further the conversation around the topics of product quality and gatekeeping.
Subscribe and receive the latest insights on the healthy food and beverage industry.
Join 47,000+ members. Yes, it's completely free.
You May Also Like
---