Strain specificity vital to probiotic efficacy 65757
Strain specificity vital to probiotic efficacy
Each probiotic strain possesses unique characteristics that may influence the safety, efficacy and suitability for certain applications.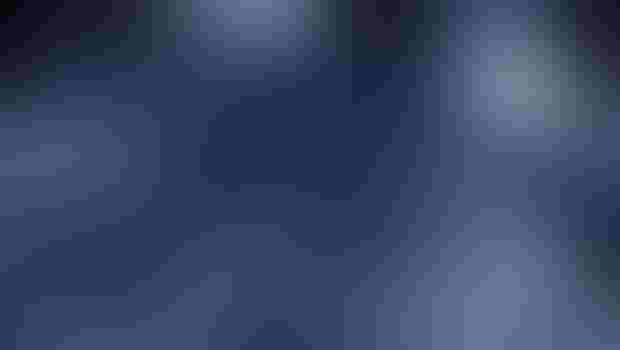 In recent years, probiotics have enjoyed tremendous popularity in the marketplace—largely the result of consumer education, published research, smart marketing and category expansion. The increased accessibility of probiotics has been so notable that related niches have found a viable launching pad, from prebiotics, synbiotics and immunobiotics to emerging categories such as psychobiotics and postbiotics.
Although consumer familiarity with probiotics has risen, more education is necessary to bring clarity to the variety of strains and their potential benefits, as well as factors such as shelf life and the number of viable colony-forming units (CFUs) in finished products.
"As science around the gut microbiome continues to evolve, we learn more about how the digestive tract impacts areas outside of the gut, including immune health, heart disease, weight management, vaginal health, skin conditions and more," shared Jenna Nelson, senior marketing manager at UAS Labs. "We now know that the human body is made up of more bacterial cells than human cells, and these cells can impact how you feel, look and think."
Nelson continued, "As science of the microbiome evolves, so does the role probiotics play." One of the best ways to gain an understanding of probiotics' range of effects is reviewing scientific research.
But before diving in to stacks of pro-probiotic studies, Don Cox of Kerry Functional Ingredients & Actives offered a word of advice. The research and development (R&D) director for Wellmune® and GanedenBC30® cautioned: "One frequent misconception is that all probiotic strains are the same. Probiotic strains each possess their own distinct characteristics. In fact, each one is unique, and these properties may influence safety, efficacy and their suitability for certain applications. As a result, you can't take the positive findings of one study on a particular strain and its impact on gut health and use it to substantiate the digestive health benefits of another."
Whether for digestive health, digestive health in conjunction with other issues or different areas of focus altogether, plenty of strain-specific research is available.
This is an excerpt from the "Research supports wide range of strain-specific probiotic applications" article featured in INSIDER's Probiotics: Masters of the Microbiome digital magazine. Click the link to read more.
Want the latest understandings around probiotic strain selection, research insights and FSMA compliance? Join us for the "Probiotic Product Development: A Need-To-Know Guide Before Taking That First Step" workshop on Saturday, Nov. 10, at SupplySide West 2018. This workshop was developed in conjunction with the International Probiotics Association (IPA) and is underwritten by Deerland Enzymes, DuPont, Lallemand Health Solutions, Morinaga, Probi and Sabinsa. And don't miss out on visiting the IPA Probiotics Resource Center, booth 5355, also developed in conjunction with IPA. Sponsored by Nutrasource Pharmaceutical and Nutraceutical Services, it offers SupplySide West attendees a high-profile location to learn about key issues in the probiotics market. 
With synbiotic formulations producing record sales, you may also be interested in a session on prebiotics. It will review the differences among various types of prebiotics, the category's growth potential, areas of opportunity and strategies for success. The "Market Opportunities for Prebiotics" workshop occurs on Friday, Nov. 9, at SupplySide West 2018. This workshop is underwritten by TopHealth.
Subscribe and receive the latest insights on the healthy food and beverage industry.
Join 47,000+ members. Yes, it's completely free.
You May Also Like
---