Sourcing Food, Beverage and Supplement Ingredients from China
Sourcing Food, Beverage and Supplement Ingredients from China
Suppliers can leverage the resources of this vast region while remaining transparent, and ensuring the highest quality ingredients for customers and consumers.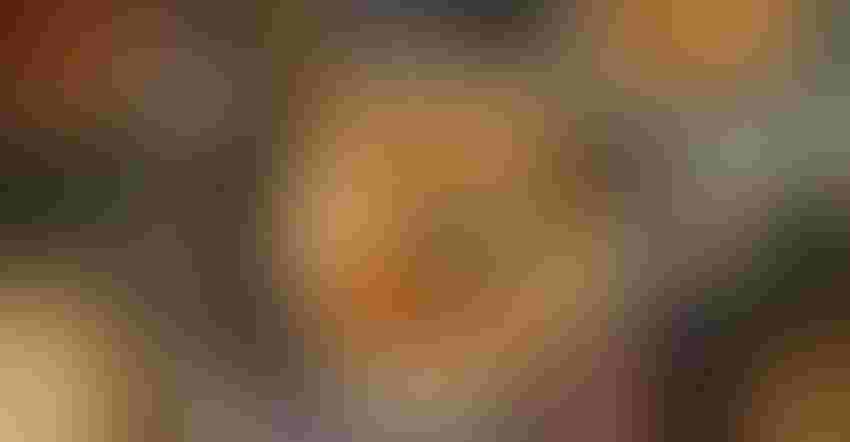 By Elaine Yu
Ingredient suppliers in the food, beverage and dietary supplement industries are going global to source raw materials, find the best ingredients and help control costs. Sourcing ingredients from China has many advantages, but can also have some challenges and potential pitfalls, as well.
Suppliers can leverage the resources of this vast region while remaining transparent and ensuring the highest quality ingredients for customers and consumers. China is a well-established exporter, and over time, has expanded and bolstered its infrastructure to support exports on a massive scale. This economy of scale allows for cost advantages and expertise. Through its long history of exports, China has evolved processes to meet global needs. It has advanced machinery and manufacturing capabilities, and offers continuous innovation and competitive costs.
Today, manufacturers and consumers are demanding transparency and verifiable quality across the supply chain. Just as every country and region around the world has different standards and regulatory needs, China has many quality and safety controls in place to help ensure the integrity, purity and authenticity of raw material ingredients. Many raw material producers in China have longstanding experience with the ins and outs of varying international standards and regional requirements, adding tremendous value to ingredient suppliers and manufacturers.
China is rich with natural and botanical resources, and has established and matured its agricultural programs to support sustainable supply. From a cultural perspective, China has a strong reputation of willingness to take on challenges to meet the needs of industry. As one of the largest raw material provider in the world, China has invested and continues to upgrade in massive scale and capacity. China continues to provide quality products with competitive costs and a sustainable supply.
People should not view "Made in China" claims as negative. The country has made great strides in the food safety and quality regulations imposed on manufacturers. With that said, there is always room for improvement. The enforcement of these laws is still an issue, and adulteration and false claims still exist. Selecting high-quality, trustworthy manufacturers can be a significant challenge. Companies can determine the best-suited partner and most trustworthy manufacturer with proper vetting.
When possible, ingredient customers (buyers) should visit the production and manufacturing facilities in person. This helps validate quality claims, true capability and capacity. When working with partners in China, or in any region for that matter, it is important to ask the right questions. For example, require that the product is manufactured and the facility is operational during the audit or visit. While there, don't be afraid to ask questions, such as, "Are you the sole manufacturer?" "Do you source from other suppliers?" "What's the annual output?" "Where is your raw material stocked?" and "Can you show your production records?" If a small facility claims it can produce multiple products in large quantities, this manufacturer is likely being dishonest.
Be clear, open and up-front regarding requirements and needs. When both parties are up-front and stay in sync throughout the process, trust—a requirement of solid relationships—is established. This also allows for finding solutions to challenges throughout the partnership, and before it is too late in the process. Look at other major companies that are trusted in the market, and find out the supply partners they work with and why. This can help shorten the vetting process, and help in locating the right partner. Whenever possible, have third-party testing done on a sample to confirm/verify claims and results.
Another challenge is the result of customers/buyers focused only on securing the lowest price possible. For some customers, if the supplier can provide product, basic documentation and the lowest price, they choose to "trust" what they are receiving. In many cases, a quality assurance (QA) program and onsite audit are required to verify the supplier's claims. Dishonest suppliers will make false claims unless held accountable and still often win the business with the lowest price.
While China is well established in the production and export of goods, it is a large region, and each supplier is different. Some are honest, truthful, straightforward and more transparent than others. It is not always possible to go online and compare websites to determine who is the best partner. When working with partners in the region, it is important to bring up areas of concern early in the process, and establish a relationship of trust. Those looking to source ingredients from China should plan to visit the partners' facilities every two to three years, or more frequently, to ensure ongoing quality and compliance.
Another area of concern is ensuring partners can provide a sustainable and sufficient supply of ingredients. It is important to feel comfortable with the partnership long term, while providing checks and balances to ensure quality, consistency and supply will continue over time. The customer should also understand the Chinese partners' long-term investments to ensure future operations and a sustainable future.
It is important for brands to ensure supply partners in China are compliant with the regulations for the regions the brands work within. For example, U.S. companies should inquire about compliance with specific FDA requirements, as FDA monitors Chinese companies through FDA registration, random examinations at the port and in-person audits. FDA now works more closely with China Inspection & Quarantine (CIQ) to perform those duties. 
When sourcing ingredients from China, brands can take steps to help ensure trusted, long-term partnerships, material quality, consistent supply and transparency:
·         Get referrals from other trusted industry members.
·         Determine who is supplying the main industry players.
·         Ask the right questions from the start.
·         Visit the production site as often as possible.
·         Ensure suppliers comply with certifications, when applicable, and regulations.
·         Perform regular audits.
·         Regularly test random ingredient samples.
Elaine Yu is president of Layn USA, a global leader in the vertically integrated production of premium-quality, plant-based sweeteners, flavors and botanicals.
Learn more about the Chinese market, and connect with ingredient buyers and suppliers at SupplySide China, at Area B, China Import and Export Fair Complex on June 28 to 30, 2018 in Guangzhou, China.
Subscribe and receive the latest insights on the healthy food and beverage industry.
Join 47,000+ members. Yes, it's completely free.
You May Also Like
---