Sleepless in U.S.: Consumers wake up to natural stress, anxiousness relief – article
Sleepless in U.S.: Consumers wake up to natural stress, anxiousness relief – article
Relissa™ Melissa Phytosome™ branded standardized lemon balm provides non-hormonal support for sleep, stress and calming product formulations.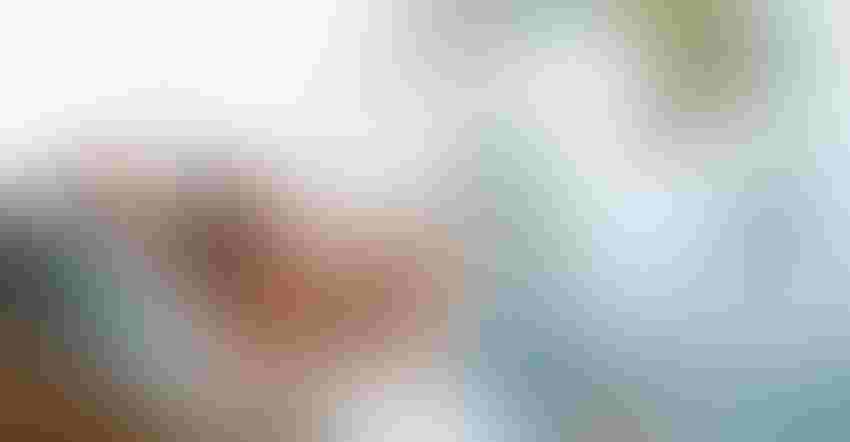 An estimated 50 to 70 million U.S. consumers experience chronic sleep problems, caught in the constant cycle between stress and sleeplessness.1 It turns out that moodiness is the least of the issues associated with a poor night's sleep. Inadequate slumber disrupts vital processes for brain restoration and regulation, which then impairs cognitive functioning (think brain fog) and affects overall physical and mental wellness.
And if that is not enough to worry about: The U.S. Surgeon General recently issued an alert on the epidemic of loneliness. The long-term health effects of isolation are the same as chronic sleeplessness, with similar consequences, from heightened anxiety to a decline in healthy aging years. The phenomenon is not localized: A 2022 paper found loneliness prevalent across more than 100 countries worldwide.2
No wonder supplement consumers drove markets like sleep support, mood and stress, and brain health to record heights in 2020. Each condition-specific category blew past $1 billion in sales that year, according to Nutrition Business Journal.
Yet people are still sleepless and stressed in the wake of the pandemic and the loneliness epidemic, and they are looking for ways to manage the physical and mental fallout of the last few years. Increasingly, that journey involves seeking out more natural but scientifically sound supplements over synthetic ones.
This shift is partly reflected in the 2022 NBJ market numbers for healthy sleep supplement sales, which flatlined after years of strong growth. One reason is that many consumers have hit the snooze button on both CBD and melatonin, a commercially fermented or chemically synthesized ingredient that has long dominated the category. A recent study published in the Journal of the American Medical Association found 88% of melatonin gummies were inaccurately labeled,3 which may further dampen consumer sentiment for the OG of supplemental sleep aides.
Meanwhile, consumer interest in clean botanical extracts remains strong. That's particularly the case for branded ingredients targeting stress and sleep, many of which now feature formulations using standardized ratios of efficacious phytochemicals and clinically verified dosages.4
Classic remedy meets modern science
As one case study of this industry trend, take the emerging interest and research into the health benefits of Melissa officinalis. A perennial member of the mint family that grows wild across Europe, lemon balm has been used for thousands of years to improve sleep, ease digestion and even help with menstrual pain. Classic Greek and Latin texts describe steeping lemon balm leaves in wine to help bring fevers down and to lift the spirits.5
While the wine might have imbued that formulation with a bit of spirit-lifting functionality, modern science is uncovering the mechanisms of action behind some of lemon balm's more well-documented benefits, such as improving sleep and modulating anxiety.
Scientists have identified more than 50 compounds in the leaves of the botanical, including volatiles, but the major active compound is rosmarinic acid, a polyphenol found in plants like lemon balm and mint. It is a derivative of hydroxycinnamic acid, a natural chemical important for the plant's defense, growth, and reproduction.
These chemical compounds have antioxidant properties that likely play a key role in calming the mind and easing anxiety by scavenging free radicals in the brain. This potentially reduces oxidative stress, which research suggests can negatively alter mood. Other research into lemon balm's neuroprotective properties suggest that it interacts with various neurotransmitter systems in the brain, particularly gamma-aminobutyric acid (GABA), which plays a major role in sleep regulation.6
A clinically tested and branded ingredient
Some of the latest research on M officinalis is being conducted on a new branded ingredient called Relissa™, which is standardized in hydroxycinnamic acids (17-23% by HPLC) and analyzed for rosmarinic acid content.
A randomized double-blind placebo-controlled study, due to be published in the journal Frontiers in Pharmacology–Neuropharmacology later this year, measured the effects of Relissa™ on sleep and mental health on 100 subjects with mild sleep problems. Half of them received a placebo while the intervention group took 200 mg of Relissa™ lemon balm twice per day. After three weeks, the subjects who took Relissa™ showed a significant increase in quality of sleep compared to baseline and the control group. The study's authors also noted a relevant effect on mental well-being, as well as reductions on scores for depression, anxiety and stress.
The company behind Relissa™ is Indena, a multi-generation, family-owned nutraceutical firm that has been in business for over than a century. Known for its innovations in botanical science, Indena formulated the lemon balm extract using the company's proprietary Phytosome™ technology.
A breakthrough in bioavailability for botanical extracts, Phytosome™ blends the natural compounds found in the leaves of M officinalis with lecithin, a natural food ingredient from sunflowers, for functional dispersion and absorption. It is free of nanoparticles and additives, and backed by extensive scientific studies that show it is safe, well-tolerated and adaptable to various dosage forms.
Relissa™ also helps consumers rest easy when it comes to the environment. Indena sources the lemon balm from farm cooperatives in Europe where it is grown organically. Part of the minimal processing is powered by solar energy and waste heat. Finally, waste biomass from production is recycled back into the soil.
Conclusion
NBJ predicts that herbal supplements like Relissa™ lemon balm that got a big bump during the pandemic—sales were up nearly 120% in healthy sleep during 2020—should continue to lead the category in growth over the next few years. The trend is even more pronounced in mood and mental health, where combination herbs are the top-selling ingredient in the category, with double-digit growth expected from 2024 to 2026. And while botanicals currently account for only 10% of brain health supplements, they are projected to outpace all other ingredients with stellar annual growth of nearly 20% between now and 2026.
Manufacturers looking to capitalize on these strong trends for natural supplements across adjacent categories should consider multifunctional botanicals such as M officinalis. Branded ingredients like Relissa™ lemon balm offer turnkey solutions to formulate efficacious, scientific, and sustainable products today to capture these future markets.
1 National Institutes of Health. "What Are Sleep Deprivation and Deficiency?" Retrieved Sep 4, 2023.
2 Surkalim DL et al. "The prevalence of loneliness across 113 countries: systematic review and meta-analysis." BMJ. 2022 Feb 9;376:e067068.
3 Cohen PA. "Quantity of Melatonin and CBD in Melatonin Gummies Sold in the US." JAMA. 2023 Apr 25;329(16):1401-1402.
4 Polito R. "In the mood: Branded ingredient makers ride surging interest in stress and sleep." NBJ 2023 Condition Specific Report.
5 British Herbal Medicine Association. Lemon Balm. Retrieved on Sep 4, 2023.
6 Khan, Amjad, et al. "The impact of sub-chronic consumption of a standardized Lemon Balm (Melissa officinalis L.) Extract on mental and sleep health in individuals with mild to moderate depression, anxiety, stress, or sleep complaints: A randomized, double-blinded, and placebo-controlled clinical trial." In preparation for Frontiers in Pharmacology - Neuropharmacology 2023.
Subscribe and receive the latest insights on the health and nutrition industry.
Join 37,000+ members. Yes, it's completely free.
You May Also Like
---