Seizing the momentum of upcycling
Seizing the momentum of upcycling
Food waste is a burgeoning problem and is also a big waster of energy in a global sense. But systems that use materials and ingredients headed for the trash heap are one solution to the problem.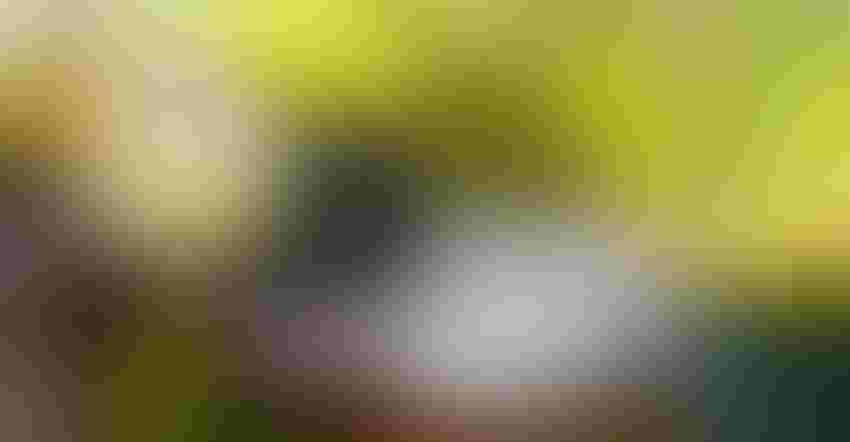 Upcycling is becoming a popular trend. Its growth is eye-opening and creates many prospects for food and beverage companies.
So, what is upcycling? Upcycling is the opposite of downcycling. Downcycling involves converting materials and products into new materials of lesser quality. The practice of upcycling is transforming by-products, waste materials, and unusable or unwanted products into value-added products. 
The upcycled food waste industry was worth US$46.7 billion in 2019, and it has an expected CAGR of 5% for the next 10 years, according to Future Market Insights. Born in the fashion industry, the term upcycling . is perceived to be a form of recycling and bestows many environmental virtues.
According to a Mattson survey, 39% of consumers currently wish to buy food and beverages using upcycled ingredients. That number surges when looking to the future, with 57% of consumers planning to buy more next year. A Drexel University study finds consumers would pay more for upcycled products than conventional products.
Why is upcycling a growing trend? Simple: It solves several sustainability challenges.
Food waste
The United Nations has estimated $400 billion of food is wasted before it even gets delivered to stores. On average, an individual American wastes one pound of food each day. The problem is most significant in the U.S., with 133 billion pounds of food thrown out each year, according to the U.S. Department of Agriculture (USDA).
Environmental sustainability
Wasted food directly contributes to global warming. When we waste food, we also waste all the energy and water it takes to grow, harvest, transport and package it, says the World Wildlife Fund (WWF). And if food goes to the landfill and rots, it produces methane—a greenhouse gas. About 11% of all the greenhouse gas emissions from the food system could be reduced if we stop wasting food. 2020 PwC's 23rd Annual Global CEO Survey shows industries that invest in climate initiatives will boost reputational advantage and afford significant new product and service opportunities.
What are the barriers to success?
The most significant barrier is consumers not recognizing the value of food waste. Researchers at the USDA analyzed eight years of food data, to see where food is wasted and what members of the public say they do at mealtimes. The study found consumers don't see the cost when they throw food in the trash (PLoS ONE 13(4): e0195405). In addition, "The Elusive Green Consumer" published by Harvard Business Review reported consumers often have negative associations with sustainable product options, viewing them as being of lower quality and less aesthetically pleasing.
In contrast, upcycled products tend to be more expensive to produce than their counterparts. Demand is growing but not at a fast-enough pace to bring down the prices of products made with upcycled ingredients. However, many consumers believe they should be cheaper, as they think the ingredients are made from leftovers and waste.
That said, several food and beverage and ingredient companies are exploring upcycled ingredients and finding success. Here are examples of three companies making products you can find online.
WTRMLN WTR: This product finds a home for what the "industry" refers to as "discarded melons"—watermelons discarded because there was a blemish on it—and creates a delicious, beneficial melon water. The company believes by giving a home to these discarded melons, farmers could turn a loss into a profit.
Toast Ale: Launched in 2016, Toast Ale turns leftover bread into a long-lived and lucrative craft ale. Using roughly one slice per bottle, the team of three has recycled 3.6 tons of bread in its first 15 months.
Nutraberry: When processing berries for various uses, nutritious components, like berry seeds, are discarded. Nutraberry converts these seeds into a functional powder and unlocks powerful antioxidants for use in recipes, food and/or beverage formulation. Nutraberry only sources seeds from domestic farms in the Pacific Northwest, which allows them to fully trace the material from farm to fork.  
Upcycled ingredients could be a big opportunity, especially if your brand is targeting Millennial and Gen Z consumers. These demographics tend to be most concerned about climate change and sustainability.
However, to be successful, your product will require a significant investment in consumer education. It is important to deeply understand the wants and needs of your target market, along with the barriers and benefits to purchase, and then properly tailor your strategies and messages. Highlighting the product's positively-viewed attributes—such as innovativeness, novelty and nutritional value—will be key in addressing any appearance and cost scrutiny. With the right message and marketing, your product could command a higher price than conventional products.
Geri Berdak is president of CloverQuest Group, whose focus is to help companies navigate the dynamic, changing food/wellness landscape and become leading brands in the space. She has dedicated her career to the broader health and wellness category, leading marketing and product innovation efforts for Fortune 500 companies such as PepsiCo, Monsanto, Solae/DuPont and for the Innovation Center for U.S. Dairy, Kerry and Isagenix
Subscribe and receive the latest insights on the healthy food and beverage industry.
Join 47,000+ members. Yes, it's completely free.
You May Also Like
---