Regulators target diabetes supplements with recent warnings about claims
Regulators target diabetes supplements with recent warnings about claims
Ten companies were warned that certain marketing examples crossed the line when they asserted the ability to diagnose, cure, treat, mitigate or prevent the widespread disease.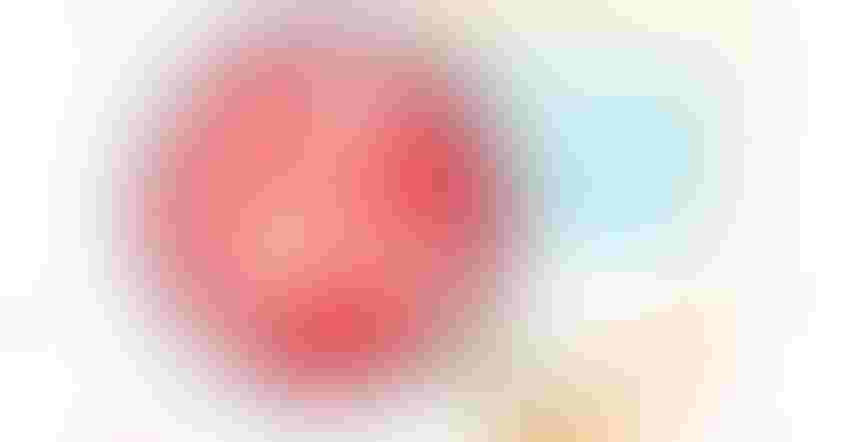 Diabetes is a scourge that affects just over one in 10 Americans—more than 34 million people. But those who seek out supplements to support healthy blood glucose levels may encounter some brands making unlawful claims about their products, federal regulators allege.
The FDA and FTC last week sent warning letters in this vein to 10 companies, alleging the companies were illegally selling dietary supplements that claim to cure, treat, mitigate or prevent diabetes—a disease that impairs the body's ability to produce or respond to insulin, which in turn causes sugars to build up in the blood.
Warning letters were issued to: Live Good Inc.; Pharmaganics LLC; Lysulin Inc.; Nuturna International LLC; Phytage Labs; Ar-Rahmah Pharm LLC; Metamune Inc.; Holistic Healer & Wellness Center Inc.; Radhanite LLC; and Aceva LLC.
The agencies allege some product marketing and branding by companies targeted by the letters is in violation of the Federal Food, Drug, and Cosmetic Act (FD&C). Under FD&C, products that claim they can diagnose, cure, treat, mitigate or prevent disease are considered drugs and are subject to FDA scrutiny. Regulators wrote the products cited in the warning letters are considered unapproved new drugs and thus have not been evaluated by FDA to be safe and effective for their intended use.
Examples cited by the agencies in the letters include:
- "(Berry Gen Sugar Support) helps control diabetes," and, "Helps regulate blood sugar and insulin levels." (Live Good Inc.)
- "Lysulin … clinically shown to help people with diabetes or pre-diabetes … works like a sponge to remove Glucose from your bloodstream." (Lysulin Inc.)
- "(GlucoType2) lowers elevated blood sugar levels and blood pressure in Type 2 Diabetes across the day," and, "regulates blood sugar levels, … and helps in the fight against diabetes & heart attacks." (Phytage Labs)
- "Diabetes Support helps to balance blood glucose levels." (Ar-Rahmah Pharm LLC)
- "CuraLin offers people needing advanced glucose support an effective … option for maintaining healthy glucose levels." (Radhanite LLC)
- "Sugar Balance is a clinically‐effective formula containing powerful ingredients designed to improve insulin sensitivity and enhance blood glucose (sugar) control." (Aceva LLC)
Other examples that regulators said run crosswise of the law include personal testimonials promoting supplements that cure or otherwise prevent the disease, and unlawful promotion of specific supplement ingredients including turmeric, bitter melon, dandelion, bilberry and ginkgo biloba, among others.
FDA has requested responses from the companies within 15 working days of the letters' issuance, stating how they will address issues raised or provide their reasoning and supporting information as to why they think the products are not in violation of the law. The recent diabetes warning letters are dated Sept. 9, 2021.
"Out-of-control insulin prices are driving Americans to turn to questionable products rather than proven treatments," said Samuel Levine, acting director of the FTC's Bureau of Consumer Protection. "The FTC and FDA are joining forces to call out 10 companies for selling supposed diabetes treatments that don't appear to be supported by sound science."
All but one of the recent diabetes letter recipients did not immediately respond to requests for comment or additional information about their response to the letters.
John Burd, who is founder and CEO of Lysulin Inc., wrote in an email that his company "(has) attempted not to cross the line into drug claims" with its products, but he pledged to "take action, as appropriate."
"Lysulin was formulated based on solid, published evidence on the patented Lysulin formulation and since launching Lysulin, we have performed and published double-blind, placebo-controlled studies that substantiate that Lysulin works for people with diabetes and helps them obtain healthy glucose, A1c and insulin resistance," Burd wrote.
Diabetes can cause serious health complications including heart disease, blindness, kidney failure and lower-extremity amputations. It's the seventh-leading cause of death in the U.S., according to the CDC.
Subscribe and receive the latest insights on the health and nutrition industry.
Join 37,000+ members. Yes, it's completely free.
You May Also Like
---