Radicle Insights—Covid Eris and dietary supplements: separating fact from fiction
Radicle Insights—Covid Eris and dietary supplements: separating fact from fiction
Executives from Radicle Science examine some common themes in the dietary supplement and Covid rumor mill, separating fact from fiction.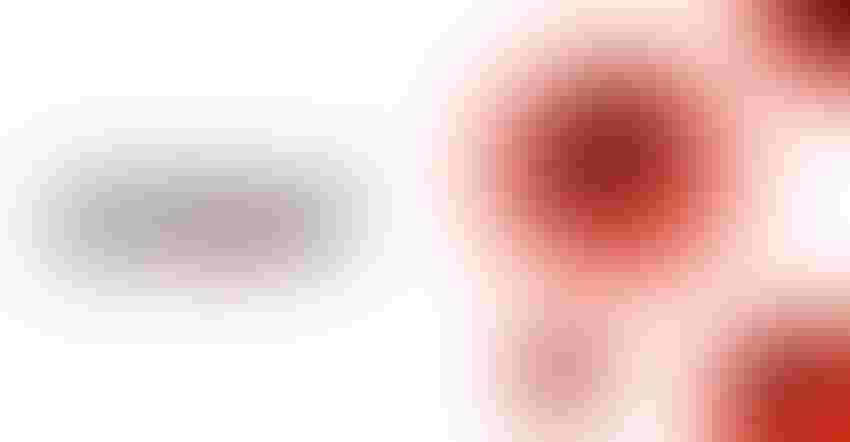 We've all had 'em: runny nose, headache, fatigue, sneezing and sore throat—all the tell-tale signs of Covid. Actually, we haven't all had them.
By the end of 2022, about one in four American adults and older teenagers still had not contracted Covid. But the new strain Eris, named after the Greek goddess of strife, is on the rise.
Eris is already the dominant coronavirus subvariant in the country, infecting more people than any other single strain. And while it isn't currently posing a severe threat, many of us are looking to figure out ways to hedge our bets, naturally.
The unfortunate reality is not only is this subvariant on the rise, so is the inevitable surge of misinformation. Of course, Americans are no strangers to misinformation, be it mainstream news, the weather, or politics.
When it comes to health care marketing, the average American television viewer watches as many as nine drug commercials per day, translating to over 16 hours of drug commercials annually.
Since 2012, drug commercial spending has increased 62%. And it's not just the pharmaceutical industry that's doubling down on its marketing efforts. Since the start of the Covid-19 pandemic, immunity supplement sales have experienced exponential growth, increasing from approximately $3.4 billion in 2019, to almost $6 billion by the end of 2020.
We're consistently tested on our ability to accurately separate scientific facts from marketing sophistry. With the growing demand for products that can boost immune systems and help protect against the virus, how's a savvy shopper supposed to navigate product claims?
Let's examine some common themes in the dietary supplement and Covid rumor mill, so you can stay healthy and informed:
1."It's illegal under federal law for dietary supplements to bear claims that they prevent, diagnose, or treat any disease, including Covid-19."
FACT
Dietary supplements aren't medicines and aren't intended to treat, diagnose, mitigate, prevent, or cure diseases.
The Food and Drug Administration (FDA) is the federal agency that oversees both supplements and medicines, but FDA regulations for dietary supplements are different from those for prescription or over-the-counter medicines.
2. "Some supplements are FDA-approved to treat or prevent Covid."
FICTION
FDA does not approve dietary supplements for any purpose. Products that claim to treat, diagnose, prevent, or cure diseases are generally subject to regulation as medicines.
Medicines must be approved by FDA before they can be sold or marketed. Supplements don't require this approval. Supplement companies are responsible for having evidence that their products are safe, and the label claims are truthful and not misleading.
3. "If a dietary supplement makes a claim such as 'increases immunity against viruses,' it means that it's been through a clinical trial to support the claim."
FICTION
The issue of unsubstantiated health claims on dietary supplements has a long history. In December of 2022, the Federal Trade Commission (FTC) released its Health Products Compliance Guidance on how to ensure claims about the benefits and safety of health-related products are truthful, not misleading and supported by science. In April of 2023, the FTC put hundreds of  advertisers on notice to avoid deceptive marketing practices that make product claims that cannot be backed up or substantiated.
The new FTC guidance touts statistically-powered randomized placebo-controlled trials (RCTs) as the gold standard for substantiating health claims. While there's been growing demand in the supplement industry for clinical trials, unfortunately, this precedent is still new, and many brands are just beginning to go through the formal evaluation process.
4. "Dietary supplements and their claims receive authorization from the FDA before they're allowed to be sold."
FICTION
Much of FDA's role begins after dietary supplements enter the marketplace. In fact, in many cases, companies can produce and sell dietary supplements without even notifying FDA.
5."You can't trust dietary supplements or their claims. It is an unregulated industry."
MOSTLY FICTION
FDA and FTC share responsibility for oversight of dietary supplements and related promotion, with FDA generally responsible for safety, quality and labeling, and FTC generally responsible for truth in advertising, including infomercials. Both FDA and FTC have the authority to take enforcement actions against dietary supplements when they identify violations. In addition, FDA considers advertising when evaluating the intended use of a product labeled as a dietary supplement.
6. "There are some dietary supplement ingredients that are clinically proven to support the immune system."
SOMETIMES FACT
Consuming adequate amounts of several vitamins and minerals is important for proper immune function, and clinical deficiencies of certain nutrients can increase susceptibility to infections.
When it comes to dietary supplements, popular supplement ingredients that are thought to support immune health include vitamin C, vitamin D, zinc, elderberry, echinacea and probiotics. During the pandemic, sales of these supplements increased despite the lack of reliable evidence that they are effective at preventing SARS-CoV-2 infection or reducing disease severity.
While studies show the effectiveness of these ingredients at boosting the immune system, small study populations—not to mention the lack of diversity of the trial participants—make it difficult to generalize the findings to the greater American population.
The reality is individual product formulations, as well as many ingredients, are lacking in clinical trials to prove their true effects, especially with respect to dosing and potential antagonistic interactions among ingredients.
We advise consumers that when it comes to deciding what to purchase to support a healthy immune system, always ask questions. Look for products that are clinically proven and demand brands to produce rigorous studies to substantiate these claims. And always work with your physician to determine your unique health needs.
While it's good to take proactive personal accountability for your health, it's also important to be proactive with your dietary supplement shopping. Seek out brands that prioritize data and science as opposed to flashy—or false—marketing and quick fixes. The phrase caveat emptor (buyer beware) holds true when it comes to much of the dietary supplement aisle. Be it your health or your wallet, stay safe out there.
With a master of engineering and MBA from Cornell, Pelin Thorogood is a tech-executive-turned-impact-entrepreneur with a focus on data and analytics. She is the co-founder and executive chair of Radicle Science, with a mission to close the proof gap between supplements and pharmaceuticals. Thorogood is a trustee and treasurer of UC San Diego Foundation, co-chair of UCSD Innovation and Entrepreneurship Council, and industry scholar for the Cornell Institute of Healthy Futures.
A physician-scientist, Jeff Chen, M.D., is the co-founder and CEO of Radicle Science, which has pioneered a path for non-pharmaceuticals to clinically prove their true effects beyond placebo. He led clinical trials on natural products as the founder of a UCLA research center. After graduating from Cornell, Chen earned his medical degree and MBA concurrently from UCLA, where he is a David Geffen Fellow and UCLA Wolfen Entrepreneur.
Jaclyn Bowen is a food safety and quality systems engineer, and executive director of Clean Label Project, a nonprofit consumer advocacy organization with the mission to bring truth and transparency to food and consumer product labeling. Previously, she held numerous technical, standards development, food safety, quality and executive roles within the World Health Organization (WHO) Collaborating Centre, NSF International. Bowen holds masters' degrees in quality engineering and public health management & policy.
Subscribe and receive the latest insights on the healthy food and beverage industry.
Join 47,000+ members. Yes, it's completely free.
You May Also Like
---