Probiotics show promising benefits against anxiety
Probiotics show promising benefits against anxiety
Probiotics and other microbiome-supporting interventions have shown promising benefits against anxiety, stress and other mood states.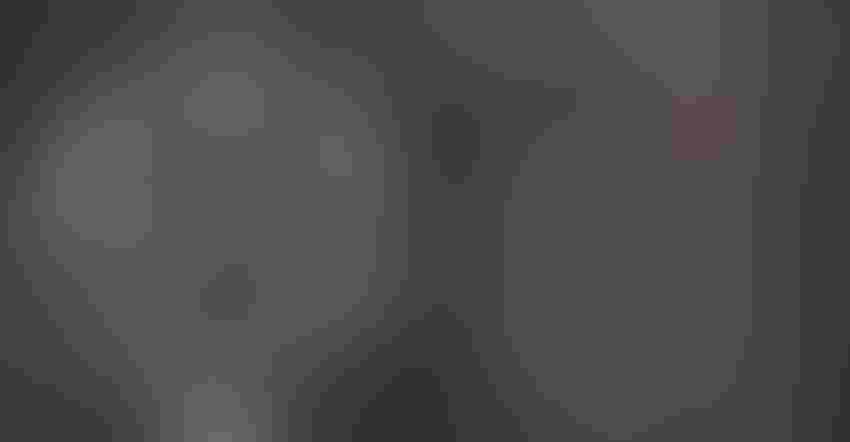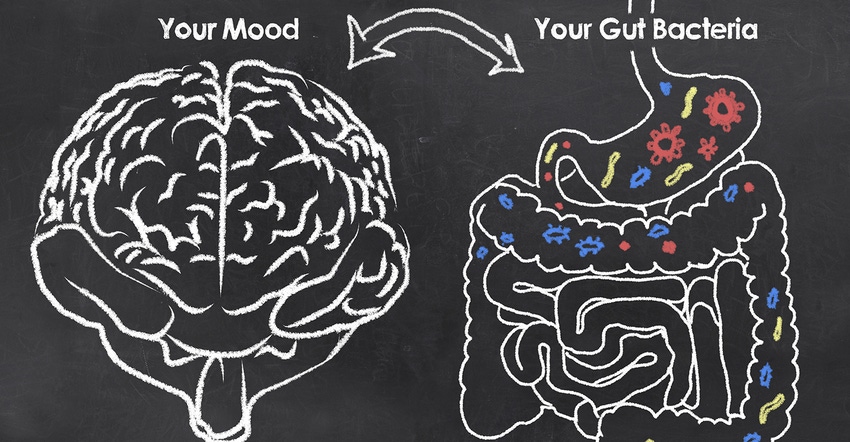 Not all that long ago, gut health was a taboo topic. But as the myriad benefits of a healthy microbiome continue to be better understood by consumers and researchers alike, products to help maintain a healthy digestive system are on the rise.
As consumers have begun to understand that probiotics can help not only with digestive health,1 but also with brain,2 heart,3 immune system2 and more, sales of probiotics have continued to soar. As Claire Morton, senior industry analyst at Nutrition Business Journal, said in INSIDER's February 2019 Formulator's Resource, "The probiotics category is huge—US$2 billion—and we are still seeing a tremendous growth rate."
And now, consumers may have even more reason to turn to probiotics and other microbiome-supporting interventions.
A study review published in May in the journal General Psychiatry concluded, "People who experience anxiety symptoms might be helped by taking steps to regulate the microorganisms in their gut using probiotic and non-probiotic food and supplements."4
The review included 21 studies covering more than 1,500 participants. Of those 21 studies, 14 included probiotic intervention; the other seven included non-probiotic measures to regulate and improve intestinal microbiota, such as dietary adjustments. 
In summary, "Overall, 11 of the 21 studies showed a positive effect on anxiety symptoms by regulating intestinal microbiota, meaning that more than half (52%) of the studies showed this approach to be effective…"
While the review did note that non-probiotic treatments, which included low-FODMAP diet and short-chain fructooligosaccharides, had a higher rate of effectiveness in reducing anxiety (86% of the non-probiotic treatments were effective, compared to 36% of the probiotic treatments), other studies show support for probiotics in addressing anxiety and other mood states.
A March 2019 double-blind, placebo-controlled study of 38 healthy volunteers concluded after six weeks, "Overall, probiotics intake was noted to exert a positive effect on depressive mood state and sleep quality.5 This effect was specific for the experimental group, thus ruling out confounding factors like learning, expectations or maturation."
The researchers said, "with caution, that these findings provide new support to the notion that probiotics may exert a beneficial psychological influence."
An even more recent study published in May 2019 sought to test the effects of probiotics on cognitive function and anxiety-like behaviors in pregnant rats.6 That study concluded, "Our findings confirmed a link between the gut microbiome and probiotics with the behavioral functions and HPA [hypothalamus-pituitary-adrenal] axis. The probiotic treatment favorably affected the stress-dependent behavioral disorders, and the interaction between HPA and gut-brain-microbiota axes."
The authors further elaborated their results, stating, "Taken together, the present results indicate that exposing to stress during the fetal life disturb the brain-related behaviors. The probiotic supplementation, either during fetal life or postnatal period, convincingly improves the impaired behavioral functions. Also, the probiotic treatment before and after birth normalize the serum concentration of corticosterone in the stressed rats." Corticosterone is involved in stress responses in many animal species.
While this is good news for just about the entire population—who doesn't suffer from stress and anxiety, at least occasionally?—it could be especially good news for certain consumer groups. As noted in INSIDER's September 2018 digital magazine, "Probiotics: Masters of the microbiome," new mothers could benefit from probiotic treatment of stress and anxiety.
"A double-blind, placebo-controlled study of healthy, breastfeeding mothers explored probiotic supplementation from early pregnancy through six months after delivery," wrote Karen Butler.7 "Women in the [probiotic] group [taking Lactobacillus rhamnosus HN001] reported lower depression and anxiety scores than those in the placebo group."
Whether a new mother or just someone trying to conquer the day, all kinds of consumers are looking to relieve the stress and anxiety of everyday life. With this and other promising research, just like the way to a one's heart, the way to a healthier mental state might just be through the stomach.
References:
Bull MJ and Plummer NT. "Part 1: The Human Gut Microbiome in Health and Disease." Integr Med (Encinitas). 2014 Dec; 13(6):17-22.

Carabotti M et al. "The gut-brain axis: interactions between enteric microbiota, central and enteric nervous systems." Ann Gastroenterol. 2015 Apr-Jun; 28(2):203-209.

Tang WH, Kitai T, Hazen SL. "Gut Microbiota in Cardiovascular Health and Disease." Circ Res. 2017 Mar 31; 120(7): 1183-1196.

Yang B et al. "Effects of regulating intestinal microbiota on anxiety symptoms: A systematic review." Gen Psychiatr. 2019 May 17; 32(2):e100056.

Marotta A et al. "Effects of Probiotics on Cognitive Reactivity, Mood, and Sleep Quality." Front Psychiatry. 2019 Mar 27; 10:164.

Hadizadeh M, Hamidi GA, Salami M. "Probiotic supplementation improves the cognitive function and the anxiety-like behaviors in the stressed rats." Iran J Basic Med Sci. 2019 May; 22(5):506-514.

Wickens KL et al. "Early pregnancy probiotic supplementation with Lactobacillus rhamnosus HN001 may reduce the prevalence of gestational diabetes mellitus: a randomised controlled trial." Br J Nutr. 2017 Mar; 117(6):804-813.
Subscribe and receive the latest insights on the healthy food and beverage industry.
Join 47,000+ members. Yes, it's completely free.
You May Also Like
---