Probiotic Health Benefits in Natural Foods and Supplements
Probiotic Health Benefits in Natural Foods and Supplements
Recent research on probiotics has shown their beneficial effects to digestive health, weight management and cognitive health.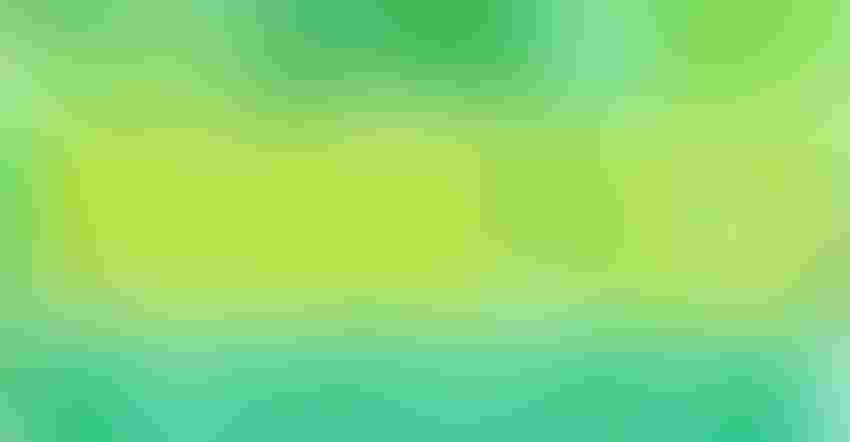 Some in the natural products industry believed the use of probiotics in foods and supplements was merely a fad, but it is clear now that this is not the case. Probiotics use has so far stood the test of time, and products that contain them will likely continue to grow in numbers and volume as consumers seek products that will benefit their health.
In its most simple definition, probiotics means "for life." In the context of food and supplements, probiotics are bacteria, or yeast, that are added to products in adequate amounts to provide health benefits to those who consume them, primarily for the gut and digestion. Foods that are prepared by bacterial fermentation, including yogurt, kefir, sauerkraut, tempeh, kimchi and others, contain these healthy microbes.
Dozens of different probiotic bacteria have been shown to benefit health. The most common bacteria groups are Lactobacillus and Bifidobacterium, with many species within each group and many strains within each species. Probiotic supplements, often in capsule form, can contain many different bacteria species, and are often known as broad spectrum or multi-probiotics.
Research into the health benefits of probiotics is relatively new and rapidly expanding.
Digestive health: As reported in several issues of the Journal of the American Medical Association, digestion is the area where the most probiotics studies have been performed, with the strongest evidence to date occurring in the treatment of antibiotic-associated diarrhea.1 The use of antibiotics to clear an infection, especially over a long period of time, can destroy many of the natural bacteria in the gut, leading to an imbalance in the gut flora, favoring "bad" bacteria and allowing them to thrive. Many studies have shown probiotic foods or supplements can help cure antibiotic-associated diarrhea by helping re-establish the beneficial bacteria in the gut.2 Additional evidence indicates probiotics may be beneficial against inflammatory bowel diseases such as Crohn's disease and ulcerative colitis.3
Weight loss: It has been shown that obese people have different gut bacteria than lean people.4 Scientists believe gut bacteria are important in determining body fatness. In a study performed in 2013 and published in the Journal of Functional Foods, it was indicated that 210 individuals with central obesity taking the probiotic Lactobacillus gasseri lost on average 8.5 percent of their belly fat mass over 12 weeks.5 When the probiotic was discontinued, the belly fat was gained back within four weeks. Further study is undoubtedly needed, but early indications of the positive effects of probiotics on weight management are encouraging.
Skin health: According to a study published in the Journal of the American Academy of Dermatology in October 2014, early evidence reported probiotics can be useful in the treatment of skin disorders such as acne, rosacea, eczema and other skin disorders.6
Blood cholesterol: Several probiotics are believed to have some effect on the lowering of low-density lipoprotein (LDL) cholesterol levels, as reported in Nutrition Review in January 2014.7
Blood pressure: In July 2014, the medical field publication Hypertension reported early evidence showing probiotics can cause modest reductions in blood pressure.8
Immune health: According to Expert Opinion on Biological Therapy in January 2015, studies indicated several probiotic strains may be able to enhance immune function and lead to reduced risk of infections, including the common cold.9
Depression and anxiety: The probiotic strains Lactobacillus helveticus and Bifidobacterium longum have been indicative in early studies to reduce symptoms of anxiety and depression in people with clinical depression.10 These results were published in Current Opinion in Biotechnology in April 2015.
More research is needed in all areas of the potential benefits of probiotics, and although some of the early results are encouraging, more work is needed to fully understand probiotic's effects on human physiology and health. To this point, some of the evidence is inconclusive.
Probiotics are generally safe for most people and well tolerated when ingested as directed. There are, however, some reported side effects mostly related to digestion, especially in the first few days of probiotics consumption. Gas and mild abdominal comfort are the most widely reported side effects, and these normally dissipate after a short adaptation period. It is recommended that people with compromised immune systems, such as those with HIV, AIDS or other similar conditions, or those who are critically ill or have recently had surgery, consult with a doctor prior to taking probiotic supplements, as their side effects could be more serious.
The encouraging research results on the potential health benefits of probiotics have been well publicized and broadly shared on social media, to the delight of a consumer base hungry and thirsty for healthy, beneficial food products and supplements. New product introductions and annual sales of probiotics have steadily grown over the past decade, and sales projections indicate this trend will continue into the foreseeable future. According to BCC Research, the global probiotics market totaled US$31.8 billion, $34.0 billion and $37.9 billion in 2014, 2015, and 2016, respectively, up from $764 million in 2005, with a projection to total more than $50.0 billion by 2020, growing at a compound annual growth rate (CAGR) of 8.0 percent from 2015 to 2020. Few other food segments can claim such impressive growth numbers.
As additional research money is funneled into probiotic health studies and their benefits are more fully understood, the increase in new probiotic product introductions and in sales of probiotic products and supplements could surpass even these aggressive market projections. Probiotics are here to stay and now is the time for companies to conduct new product development to incorporate probiotics into the "tinkering process" that is part of all food technology and product development efforts.
EAS (easconsultinggroup.com) independent consultant, Steven DeMuri ([email protected]), served at Campbell Soup Co. for more than two decades in numerous roles, most recently as vice president of quality assurance and regulatory affairs at the Campbell Fresh Divisions. Prior to Campbell's, he served in senior quality positions at Sierra Quality Canners and at Sacramento Foods. He began his career as an agricultural commodity grader and inspector-in-charge at the USDA Agricultural Marketing Service's processed products branch in Stockton, California.
 References
Hempel S et al. "Probiotics for the prevention and treatment of antibiotic-associated diarrhea: a systematic review and meta-analysis." JAMA. 2012 May 9;307(18):1959-69. DOI: 10.1001/jama.2012.3507.

Goldenberg J et al. "Probiotics for the prevention of Clostridium difficile-associated diarrhea in adults and children." Cochrane Database Syst Rev. 2017 Dec 19;12:CD006095. DOI: 10.1002/14651858.CD006095.pub4.

Ghouri Y et al. "Systematic review of randomized controlled trials of probiotics, prebiotics, and synbiotics in inflammatory bowel disease." Clin Exp Gastroenterol. 2014 Dec 9;7:473-87. DOI: 10.2147/CEG.S27530. eCollection 2014.

Ley R et al. "Microbial ecology: human gut microbes associated with obesity." Nature. 2006 Dec 21;444(7122):1022-3.

Kadooka Y et al. "Effect of Lactobacillus gasseri SBT2055 in fermented milk on abdominal adiposity in adults in a randomised controlled trial." Br J Nutr. 2013 Nov 14;110(9):1696-703. DOI: 10.1017/S0007114513001037.

Baquerizo Nole K, Yim E, Keri J. "Probiotics and prebiotics in dermatology." J Am Acad Dermatol. 2014 Oct;71(4):814-21. DOI: 10.1016/j.jaad.2014.04.050.

DiRienzo D et al. "Effect of probiotics on biomarkers of cardiovascular disease: implications for heart-healthy diets." Nutr Rev. 2014 Jan;72(1):18-29. DOI: 10.1111/nure.12084.

Khalesi S et al. "Effect of probiotics on blood pressure: a systematic review and meta-analysis of randomized, controlled trials." Hypertension. 2014 Oct;64(4):897-903. DOI: 10.1161/HYPERTENSIONAHA.114.03469.

Ozen M, Kocabas Sandal G, Dinleyici E. "Probiotics for the prevention of pediatric upper respiratory tract infections: a systematic review." Expert Opin Biol Ther. 2015 Jan;15(1):9-20. DOI: 10.1517/14712598.2015.980233.

Luna R, Foster J. "Gut brain axis: diet microbiota interactions and implications for modulation of anxiety and depression." Curr Opin Biotechnol. 2015 Apr;32:35-41. DOI: 10.1016/j.copbio.2014.10.007.
Subscribe and receive the latest insights on the healthy food and beverage industry.
Join 47,000+ members. Yes, it's completely free.
You May Also Like
---