Prenatal supplements in 2020: Formulating and positioning trends
Prenatal supplements in 2020: Formulating and positioning trends
A growing market in women's pregnancy supplementation is notable for being more specific in terms of physiology and complexity in formulations.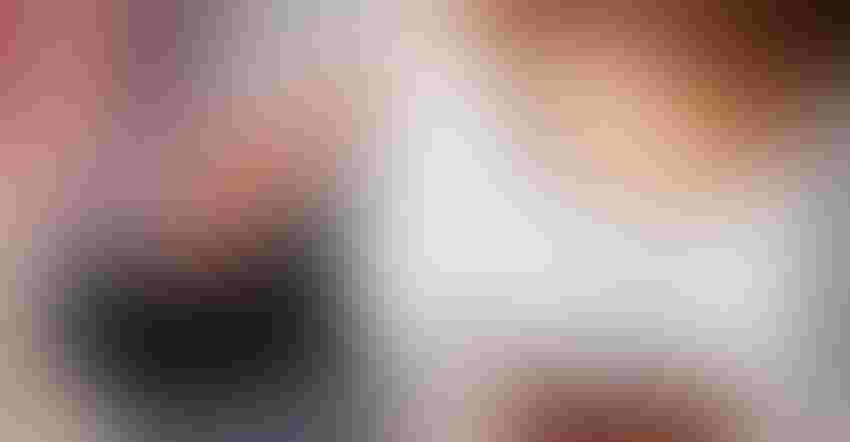 Prenatal supplementation is one of the most established areas in the industry, yet it is still undergoing vibrant development. The driving force behind this is high consumer interest, supported by recommendations from gynecologists and global health organizations. It also seems that 2020 will have its specific effect as well. The sector is more important than ever before because in many regions of the world it is currently very difficult to visit doctors. Therefore, the focus on prevention is much higher.
Prenatal supplement sales were already projected to exhibit substantial growth (8% CAGR between 2020 and 2024) in the beginning of 2020. The exact effects of the pandemic on projections remain to be seen but there are indicators of consumer interest even increasing in 2020. For example, Google searches for the term "prenatal supplement" grew by 22% year-to-date 2020 compared to the same period in 2019.
So, what has changed? While we previously may have perceived prenatal health as more targeted to women's specific physiology, the worldwide pandemic crisis and immunity focus has brought a different aspect to such products as well. For example, pregnant women have quite specific nutritional requirements, are more prone to deficiencies of micronutrients such as iron, and can benefit from vitamins like C and D. In light of the pandemic, those micronutrients came into the spotlight due to their role in immunity. Some of our partners that have previously launched prenatal supplements in their markets adapted to the situation and launched educational campaigns emphasizing the role regarding immunity of certain included micronutrients. With such adapted communication and positioning, we can support an already sensitive population to address their deficiencies, improve their overall health status and ensure they are as ready as can be to confront pathogens.
A trend that was evident even before the pandemic was the acceleration of prenatal supplements from predominantly simple multivitamins to complex products with branded and studied ingredients. The latter are now even increasingly emphasized in B2C communication, as it seems that brands are picking up on consumers' proactivity and research of products' constituents. We are now seeing even the largest prenatal supplement brands showcasing ingredient brands on product packaging.
When it comes to formulating trends, it seems that complete formulations with iron, folate, DHA, vitamins, other minerals, and sometimes lutein and choline, all in a single dosage, are becoming the standard for market-leading products. It is, however, noteworthy that the amounts of ingredients present at the end of shelf-life of such complex formulations are questionable. Proven stability of ingredients is not required by the vast majority of regulatory authorities and so there is no immediate factor forcing brands to invest in stability testing and the development of stable products. PharmaLinea's R&D has found many of today's most popular ingredients—folate, iron, DHA and lutein—to be prone to cross-interactions, especially in today's increasingly popular user-friendly product forms. Unless rigorously researched and adapted during development, supplements are likely to deliver less and less of the stated ingredients and provide their claimed effects as shelf-life progresses. We predict that in the future, as consumer demands for transparency increase and pharmaceutical companies raise industry standards, being able to demonstrate stability of complex prenatal supplements will become a key advantage.
Lastly, an evident direction for pregnancy-related supplements in the future seems to be specific targeting of separate stages of pregnancy and beyond. Supplements can not only support specific nutritional needs in separate trimesters of pregnancy, but also in women trying to conceive and mothers after birth. The same line of products can support women throughout the entire journey and consumers' positive experiences with a brand can be extended well beyond birth. Ultimately, we believe that companies will develop more products to support women during motherhood as a period of life. Lifestyle products, targeting stress, sleep, immunity, overall wellbeing…the positionings are as many as the increased physiological stresses mothers endure in today's fast-paced world.
Jernej Klopčič built his academic path by upgrading his background in science and engineering with an additional international business education degree, completed with honors and awards for special achievement. Applying his multidisciplinary knowledge, he developed his professional path from product development to product marketing and eventually business development. As business development director at PharmaLinea Ltd., Klopčič utilizes his experience from managing roles in market-leading consumer product corporations and delivers excellence rooted in his understanding of both consumer and client needs.
Subscribe and receive the latest insights on the healthy food and beverage industry.
Join 47,000+ members. Yes, it's completely free.
You May Also Like
---