Popularity of prebiotics expected to continue rising with scientific research
Popularity of prebiotics expected to continue rising with scientific research
As prebiotic mechanisms of action are better understood, formulating possibilities will expand to suit a wider variety of consumers' needs.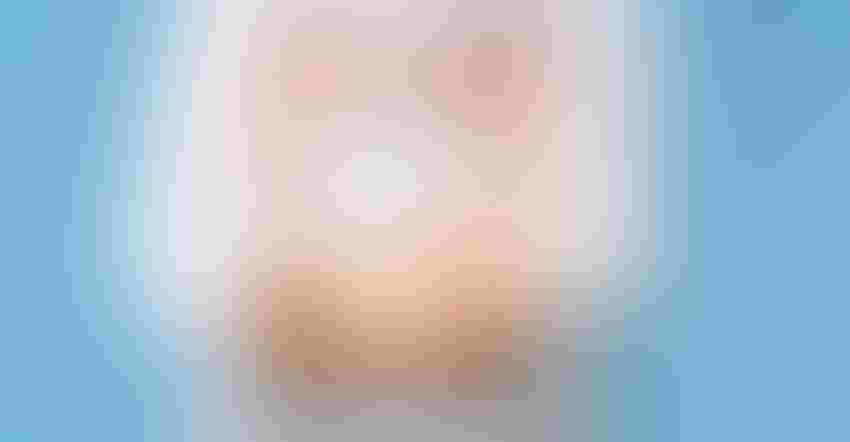 Prebiotics are hot for a reason—and many would say research is responsible. While any ingredient can experience a surge in popularity, the ones that can provide tangible results and solid research are poised to move from passing fad to industry staple.
"The fundamental concept and action of prebiotics serving as food for microflora is now well established," said John Deaton, Ph.D., vice president of science and technology, Deerland Probiotics & Enzymes. He referenced 2019 research that showed prebiotics can also modulate the viability of bacteria, as well as enhance nutrient uptake and binding sites in the gut.1
Patricia Williamson, Ph.D., principal scientist, scientific and regulatory affairs, Cargill, agreed. "The role of dietary fiber in support of gut health is extensively researched, as is the influence prebiotics have on the gut microbiota." However, she acknowledged the work is only beginning. "We still have much to learn about prebiotic benefits beyond gut health. Similarly, we need a greater understanding of how changes in the gut microflora influence mood and cognitive function, bone health and metabolic health."
Deaton pointed to research supporting additional areas beyond digestion, such as a 2016 study indicating prebiotic supplementation helped accelerate weight loss in an obese population.2
He's also excited about the potential of synbiotics (prebiotic and probiotic combinations), noting, "Prebiotic research is revealing how they work via differentiating mechanisms, which therefore expands the claims brand marketers can make, and therefore increase their abilities to create and own unique product niches—especially when strategically combined with probiotic strains for intended systemic benefit."
As an example in the immune support category, one study showed a combination of the prebiotic fructooligosaccharides (FOS) and the probiotic L. salviarius was more beneficial than the probiotic strain alone in several health parameters such as insulin sensitivity, gut bacteria, inflammatory marketers and serum lipids.3
Samantha Ford, business development director, AIDP, affirmed new technologies and greater consumer awareness about prebiotics and synbiotics are driving growth. As consumers continue to engage, she added, the science supporting the category will likewise increase.
Glenn Gibson, Ph.D., of the University of Reading and co-founder of the International Scientific Association for Probiotics and Prebiotics (ISAPP), concurred. "The traditional targets for synbiotics are gut infections and diseases, but we are widening the spectrum," he said. "The most massive areas moving forward will be the role of gut flora in obesity and metabolic syndrome, as well as the gut-brain axis."
While scientists are excited about all the avenues future prebiotic research can take, many factors play a role and will need to be addressed. For starters, Williamson suggested, "Understanding the interactions and benefits of mixtures of prebiotics, bioactives, probiotics, postbiotics [metabolic byproducts of probiotics] fermentates on human health and the gut ecosystem is very important."
She indicated additional effort must go into determining the optimum gut bacteria composition for health, as well as how to create and support it. This includes more research to help understand the interactions of prebiotics with gut mucosal layer maintenance and healthy gut barrier function.
Ford has high hopes for industry as science uncovers answers. "It is anticipated this segment will continue to grow as the research evolves, consumer awareness increases and formulations expand into mainstream products," she noted.
Deaton is equally optimistic about the market implications. "As research shows the varied mechanisms of action and systemic benefits of individual prebiotics, formulating possibilities will be compounded to suit a wider variety of consumers' condition-specific support needs." He continued, "Prebiotics and synbiotics will be more than just a 'support' for probiotics, but will be more of an equal partner."
To read this article in its entirety—as well as numerous articles about the niche—download the Prebiotics digital magazine. 
References
1. Khangwal I, Shukla P. "Potential prebiotics and their transmission mechanisms: Recent approaches." J Food Drug Anal. 2019;27(3):649-656.
2. Fernandes R et al. "Effects of Prebiotic and Synbiotic Supplementation on Inflammatory Markers and Anthropometric Indices After Roux-en-Y Gastric Bypass: A Randomized, Triple-blind, Placebo-controlled Pilot Study." J Clin Gastroenterol. 2016;50(3):208-217.
3. Rajikumar H et al. "Effect of Probiotic Lactobacillus salivarius UBL S22 and Prebiotic Fructo-oligosaccharide on Serum Lipids, Inflammatory Markers, Insulin Sensitivity, and Gut Bacteria in Healthy Young Volunteers: A Randomized Controlled Single-Blind Pilot Study." J Cardiovasc Pharmacol Ther. 2015;20(3):289-298.
Subscribe and receive the latest insights on the healthy food and beverage industry.
Join 47,000+ members. Yes, it's completely free.
You May Also Like
---