Political tension another reason for supplement industry to look past China, but the view gets foggy fast
Political tension another reason for supplement industry to look past China, but the view gets foggy fast
Looking outside China to diversify the dietary supplement supply chain is anything but simple, writes Rick Polito of Nutrition Business Journal.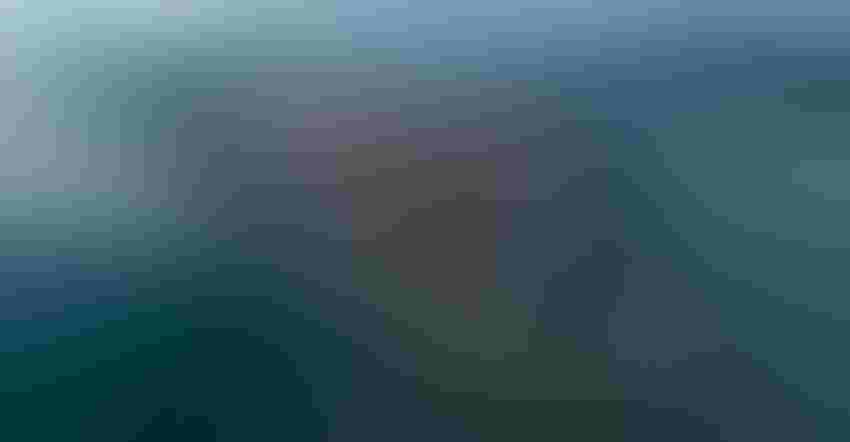 With China's president dropping in on the Kremlin and President Biden making declarations of support for Taiwan, tension between the United States and its largest trading partner might be the latest supply chain crisis that has supplement executives looking for a Plan B for ingredient supply, but there is a widely accepted problem in that search:
There is no Plan B.
Over the course of several decades, China has become primary supplier to the global supplements trade for everything from the letter vitamins to high-value botanicals. By some estimates, upward of 80% of the ingredients in the products U.S. brands put on shelves come from China. That's a lot of eggs in one basket, and yet people like Crystal Webber see only nods and shrugs when that egg equation gets pointed out. Even the pandemic didn't "open people's eyes" to the peril in relying so heavily on one source, says Webber, the CEO of Niche Nutrition, a consulting group matching brands to ingredients. "Today, people are less interested in sourcing outside of China than they were even a year ago," she says.
Webber is not alone. Some insiders may downplay the urgency, arguing that trade is unlikely to be affected by political saber rattling, but they all agree with the simple fact that diversifying the supply chain for supplements is a worthy goal.
They agree on another point as well: there's nothing simple about it.
All roads lead
How China came to so completely dominate the ingredient landscape is both complex and easy to explain. As Ed Wyszumiala of USP describes it, demand met supply at just the right time. DSHEA passed in 1994, and the industry sprinted out of the starting blocks just as China was looking to transform its economy. "The need and demand blew up at the same time," Wyszumiala says. "Those two things correlated, and they've matched up really, really well."
U.S. producers might have been hard-pressed to support the market expansion, and a country with a cheap and abundant workforce became very attractive. "It [dietary supplements] goes from being a niche product that you get at a local health food store to something you get at every Walmart, every CVS, every Walgreens, let alone what's on Amazon; you need to have a bigger supply chain to support that market. You can't just go to your local mom-and-pop wild crafter to get your ginseng. You need to have a plan for someone who's farming and trying to grow ginseng at a larger scale."
UNPA President Loren Israelsen recalls the Chinese stepping up not only with low-priced ingredients but with the infrastructure and business mechanisms to get those ingredients to market. A rapidly growing economy was there to serve a rapidly growing industry. "There was no other country that met those same criteria," he explains, noting that the same thing can be said today. "If things really went sideways with China at the moment, we would, as an industry, be in a very difficult spot. Because there simply is no replacement that can fill the gap."
The number of players who could hope to fill the gap tomorrow is zero, but even over a range of years, the list is exceedingly short. At the top of that list is India. Israelsen points to expertise in pharmaceutical and chemical manufacture, as well as an English-speaking population, as highly attractive factors. "They have the infrastructure. They have the knowledge base and the precision required. They also have a domestic botanical heritage through Ayurveda. Their logistics capabilities are not as well developed as China, but they certainly have those capabilities," Israelsen says.
Those capabilities might need work though.
Anand Swaroop, president of ingredient supplier Cepham, grew up in India and produces ingredients there, but he also admits to holding some skepticism about how quickly change can happen there. That skepticism began to disappear, however, when he joined a government task force on development of Ayurveda. "I joined as a skeptic, like 'nothing's gonna happen in India,' but, boy, I'm seeing the solutions are being implemented. That's really an eye-opener."
Going down the list
His growing faith in his home country doesn't mean Swaroop thinks India is the altogether heir apparent if China is shut down by political standoffs or any other reason (climate change, economic uncertainty, unrest and, of course, a new or revived pandemic are also concerns). Case in point: Cepham took the step of moving a factory from India to Africa in search of workers and natural resources. Chinese companies, themselves now on the hunt for offshoring opportunities, are also looking to Africa.
"The labor force is the cheapest in the world," Swaroop says of Africa, "and don't forget about the natural resources; they are in plenty."
Other regions also emerge as contenders. There is talk of Southeast Asia, including Vietnam and Thailand, and some are looking further south into Malaysia and Indonesia. AIDP President Mark Thurston says his company is already working with producers in Brazil that have capacity with absorbic acid and pea protein and can draw on abundant natural resources. "If you want cheap, raw material, like sugarcane, that's where you're going to go," Thurston says.
South American countries, including Peru, Colombia and Argentina, also earn mentions. Wyszumiala points to Mexico, an area already in the sites of Chinese investors, as a strong candidate for Plan B status. From USP's perspective, there are advantages that go beyond proximity and cheap labor. "I think Mexico has solid manufacturing. We see this on the pharmaceutical side as a potential partner."
Cypress Systems, the California-based producer with several branded ingredients, already has relationships with manufacturers in Mexico, and President Michelle Martin says she is impressed with what she's seen. She places Mexico behind India on her Plan B list, but she says having a local partner has been extremely important. Her company isn't ready to navigate the ins and outs of dealing with the Mexican government, for instance. "We're dealing with somebody who's already established, and they are a long-standing company that has been doing work in Mexico for a very, very long time," she notes.
Not everything about Mexico is as simple as a glance at the map would suggest. Shipping and customs, for instance, can be "a little more cumbersome than even importing via container." She points to a recent matter with customs as an example.
"We had to sell it to a third-party who would then own it for 15 minutes while it crossed across the border," she says.
In the details
Stories like Martin's, Israelsen says, illustrate the importance of companies and perhaps coalitions of companies doing the homework. A place like Malaysia might look good, he says, but deep research is needed. "The question would be: do they have the technology capabilities and the industrial capabilities? That's where we need to really do assessments."
He's not sure those assessments are happening. "I don't see people jumping on planes, flying all over the world and just putting boots on the ground, walking around to see if it might be possible."
There is also a tension between the possible and the practical. There is no turnkey solution in the ingredient trade, a reality Swaroop experienced when he moved some of Cepham's operations to Africa. The company disassembled a factory in India, packed it into containers and shipped it to Uganda. Restarting operations was far more complex than unpacking boxes and looking for extension cords.
"What we learned in the process is that the fastest we can move operations to a different country is about two years," Swaroop says. "That's the fastest you can do, even when you already have everything."
Time and expense are both top of mind for Larry Kolb when he thinks about the Plan B question. Kolb is president of the TSI Group, a company heavily invested in Chinese facilities. The two years Swaroop describes would be just a start, Kolb says. In China, "it's taken decades and countless of millions of dollars to set up infrastructure that's sufficient to support this industry."
TSI put millions into its Chinese factories, and it's that kind of investment, Kolb believes, that makes the necessity of a Plan B unlikely. U.S. companies building facilities and creating relationships in China builds "credibility" for those companies and the industry at large. Still, he says, TSI is looking at other countries. "We haven't pulled the trigger on any of that yet, but we're evaluating everything."
Even jumping from one hemisphere to another won't automatically remove China from equation, Thurston contends. He points to ascorbates as a category where "there's no real alternative." "Even if you're buying it from India, the intermediates have been coming out of China."
Matters become further confused when country of origin get mixed into country of ownership. Martin is seeing a certain kind of obfuscation as new producers pop up in place like Sri Lanka. "Some of the Chinese companies are building offices and businesses within these other countries. So, it doesn't look like it's coming from China, but they're still Chinese-owned."
Bringing it home
The Plan B discussion can't be had without talking about a pivot from offshoring to reshoring.  Arguments have been made for years that more of the supply chain could be rooted in the U.S. Many of those arguments have centered on adulteration and supply chain integrity. The pandemic added a twist to the conversation: first around the shutdowns in China itself and later about how complicated cross-border trade became around the globe. Climate change casts a shadow beyond China. Still, geopolitical strife is the kind of supply chain hand grenade that could add urgency to all the arguments.
It might not, however, make domestication of supplement ingredients more likely. There may be interest and capacity in agricultural circles to grow select ingredients here, but the processing is a step above that challenge. The investment required is enormous, and it's not as though supplements are computer chips. The CHIPS and Science Act to support U.S. microchip manufacturing was a bipartisan success, but that largesse is unlikely to be offered to supplements. Supplements as a strategic asset might be a hard argument to make on either side of the aisle.
Ironically, Israelsen says, it might be Chinese companies, following the model of Toyota and Volkswagen, that invest in U.S. facilities.
That doesn't mean non-Chinese companies aren't already looking at the possibilities in the U.S. Swaroop is certainly one of them. However fractious American politics can appear, unrest happens only at the margins. Traceability is easier to accomplish, and though the infrastructure is crumbling, a whole new infrastructure does not need to be built.
"We have bad roads," Swaroop says, "but we have roads."
This article was included in Nutrition Business Journal's Market Overview Issue. Visit the NBJ store to learn more or subscribe.
Subscribe and receive the latest insights on the healthy food and beverage industry.
Join 47,000+ members. Yes, it's completely free.
You May Also Like
---