Personalized nutrition supplements tailor to consumer expectations
Personalized nutrition supplements tailor to consumer expectations
Supplement brand startups are offering new personalized nutrition products, giving consumers more power in their nutrition routines.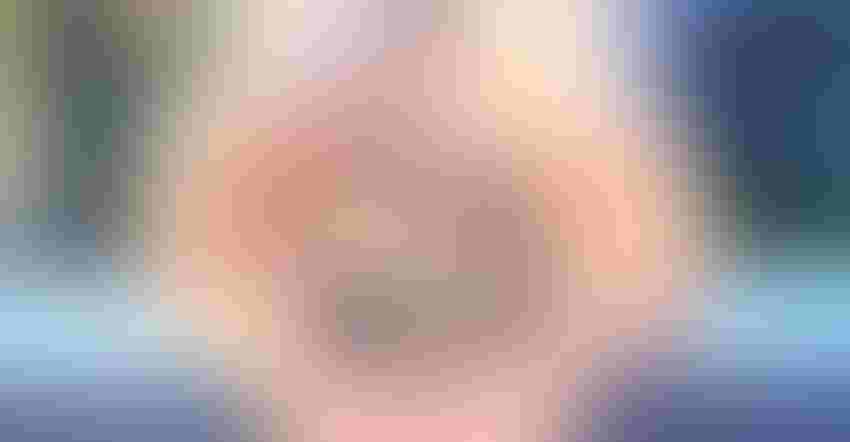 Shifting consumer demands are contributing to the evolution of well-being choices, and the opportunity to create a personalized way to address health concerns. Openminded, curious consumers want and are searching for a different, tailored experience as part of their routines.
The rise of the health-conscious consumer can be attributed in part to the popularity of wearable technology to monitor and measure personalized data. Companies are using this to help users shape individual health plans, increasing choice and meeting consumer demand for personalized nutrition.
More food tech start-ups, food innovation incubators and investment in personalized nutrition are making this sector a key industry for growth and consumer focus. Customizing supplement regimens gives consumers control over their health and well-being, moving away from the one-size-fits-all approach to one that targets specific needs and addresses health concerns.
Care/Of is one company spearheading the personalized nutrition trend. The company enables customers to build a personalized daily vitamin pack, with "honest guidance and better ingredients." Users answer questions around basic health information, goals and lifestyle. Focus is placed on specific needs and general health, covering areas such as brain, energy, heart, skin, immunity, digestion, stress, bones and sleep. The questionnaire also asks if the customer currently takes supplements, and if so, how many they take per day. Additionally, it asks the user's views on alternative medicine and if they prefer products that are currently under research.
Micro-tailoring the nutritional process, users are asked about the size of capsules they like to take (one large capsule or two/three smaller ones) before the results are collated to provide a personalized plan. 
Focusing on specific areas like stress and burnout, Care/Of recommended Rhodiola for reducing fatigue. Referencing research on the botanical by the University of California, the results provided information on benefits such as promoting mental energy to help the user understand how it would target fatigue.
Care/Of further allows users to personalize their nutritional experience, enabling them to choose how many capsules they take a day, with information on dosage, ingredients, where the product is sourced and allergen information. Users are also able to adjust each supplement suggestion dependent on monthly budget.
The company takes this approach to adapt to the consumer's specific nutritional needs. From using precise data like geographical location to determine sun exposure, to the type of formulation (softgel, hard pill or powder), customers have complete control from the start of the process to the end product.
Other companies are also specializing in personalized nutritional supplements. Habit provides companies with personal dietary information based on tests that examine psychological response to foods, and VITL asks users to complete a questionnaire to provide a personalized health report. This enables users to order tailor-made supplements, meal plans and DNA and blood-testing kits. It also focuses on providing supplements that are non-GMO (genetically modified organism) and gluten free with "no nasties."
Vous Vitamin provides a similar service, with customers able to build their own vitamin on a recurring subscription, with one capsule instead of packs of pills providing a single, daily benefit, and the option to take "situational supplements," for when consumers need a boost of energy, immune support or muscle recovery.
MiFood specializes in producing personalized dry fruit and vegetables that retain their valuable elements due to innovative processing and provide an optimal combination based on the specific genetic background of the person. The company has embraced a multi-functional approach, with the items available as smoothies, crisps and pearls. In 2019, the company will undertake a human dietary intervention study focused on personalized nutrition, with products available to consumers later in the year.
Online brands such as Multiply Labs are using the personalized approach to provide customers with a controlled dose release through tailored supplements.
And it is not just the supplementary market where companies are embracing the personalized nutrition trend. DNA Fit partnered with Bluegrass Digital to produce an app to help users understand how their DNA affects response to diet and exercise. The app enables them to optimize their lifestyle choices to achieve health and well-being goals and include supplements like antioxidants and omega-3s.
Companies like Nude Nutrition are using technology to provide personalized dietary and nutritional advice, with coaching and evidence-based data to provide tailored guidance on healthy eating and supplement choices.
Additionally, nutritional health is playing a part in other areas of health and well-being personalization. Chrononutrition, for example, matches sleep rhythm data and food timings to a user's internal body clock, making it an emerging and high-profile research area.
Personalized nutrition is an important focus for start-ups and for existing supplement providers, and is a sector where brands can diversify to increase market share and target new customers. Customers increasingly put a greater focus on specific health areas that they want to improve, want the freedom to adapt to their changing health needs and desire to try new supplements. And with further investment in personalized nutrition start-ups and a greater focus on the benefits of tailoring health plans, expect to see new formulations, supplementary structures and delivery plans that adapt to and meet the changing and highly focused needs of our health-conscious consumers.
Consumers want to know more about supplement ingredients, where they came from and specifically how they will benefit consumers, as well as the research behind the claims. Transparency is paramount for building trust. Customized nutrition translates to a more educated consumer and hyper-targeted marketing strategies to deploy in 2019.
Lindsey Carnett ([email protected]) is CEO and president of Marketing Maven (marketingmaven.com), an Inc. 5000 ranked integrated marketing firm recognized nationally in the health space by third-party ranking company O'Dwyer's PR. She specializes in PR, social media marketing, influencer marketing and reputation management. Lindsey is a 2017 PR News Top Woman in PR, FOLIO: Magazine 2015 Top Women in Media Honoree and is noted for helping to launch consumer brands with substantiated ingredients.
Subscribe and receive the latest insights on the healthy food and beverage industry.
Join 47,000+ members. Yes, it's completely free.
You May Also Like
---