Personalized nutrition continues to pique consumer interest and offers opportunities for new tech
Personalized nutrition continues to pique consumer interest and offers opportunities for new tech
Nutrition Business Journal's special report on personalized nutrition offers a glimpse into the category's growth, challenges and opportunities.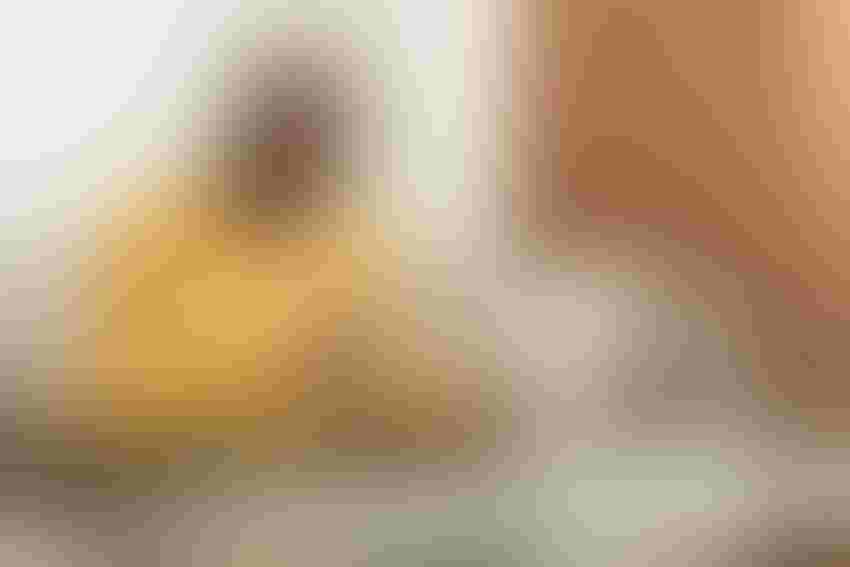 Personalized nutrition has been a tough nut to crack for our industry. Despite the growing desire from consumers, no one type of personalization seems to have won out as the best or most accurate. But that doesn't seem to matter. According to Data Bridge Market Research, "Global Personalized Nutrition Market was valued at US$9.06 billion in 2021 and is expected to reach $20.14 billion by 2029, registering a CAGR (compound annual growth rate) of 10.5% during the forecast period of 2022-2029."
This market growth is an important factor for the supplement industry. It also opens opportunities for new and emerging technologies within the space. 
The following article is based on a webinar featuring experts from the Nutrition Business Journal and its report on personalized nutrition.
If you'd like to watch or listen to this information in greater deatail, sign up for SupplySide 365. Here you'll find monthly educational webinars as well as on-demand content relevant to the health and nutrition industry.
Defining the personalized nutrition market
Today, we define personalized nutrition in that the purchasing and continued use process includes some type of information-gathering about the purchaser's health, goals, needs, etc.  According to Nutrition Business Journal, four primary testing categories serve the personalized nutrition market:
Survey-based testing, which exclusively focuses on online surveys and questionnaires

Microbiome testing to gauge personal nutrition data

Biomarker testing, which includes taking a blood or urine sample to measure current biometrics or nutritional status

Genetic testing that analyzes DNA for individual nutrition information and biometrics
Across the personalized nutrition testing categories, survey-based testing has proved to be a leader in sales according to NBJ. Although biomarker supplement sales grew by 259% in 2020 and 98.2% in 2021, survey-based testing continues to be the dominant player for the foreseeable future. NBJ predicted that survey-based supplement sales will reach over $1 billion by 2025. 
According to 2021 data shared by NBJ,sales increased by  $98 million i for the survey-based category, which was larger than the total sales for the combined test-based sub-categories including microbiome, biomarker, and genetic testing. Despite previous year-over-year growth for microbiome testing, NBJ anticipates a slow decline over the next five years.
Consumer insights across the supplement industry
Beyond sales, personalized nutrition programs have proven to have a strong impact on consumer lifestyles. Survey results from the NBJ indicated that 8 % more people increased their supplement usage due to the result of tests. 
According to Erica Romme Craft, industry analyst for NBJ,  "It's clear that current personalized nutrition users adopt new behaviors in response to individualized test results." 
Over half of the respondents said they would spend up to 50% or more per month on a customized supplement service compared to a standard (non-custom) service. Only 5% of respondents noted that they would not pay more for a customized supplement program. 
Craft summarized these results as an indication of consumers' willingness to spend more on personalized services. However, consumer loyalty would be stronger if services could prove the efficacy and quality of a brand's product or testing measures.
According to SupplySide's VP and market leader, Jon Benninger, the supplement industry has a promising future. "It's still early, and it's evolving. I look at some of the industry numbers, and it looks like a bright future… a lot of growth and a lot of loyalty…even the companies that are in the space seem to be showing some pretty great results."
An additional unexpected reporting detail is the personalized nutrition consumer persona. Craft noted that many consumers in the personalized nutrition space were expected to be health-focused buyers who want to optimize health. Yet, survey results displayed that a number of average consumers are entering this niche nutrition market. According to Craft, the widespread accessibility of survey-based testing is opening market growth potential for brands. 
Expanding on the ease of survey-based testing, Rick Polito, editor in chief of NBJ noted, "There's a lot of relief that comes for customers…someone looked at my situation to some extent and told me what I need to take, and it's going to show up every month on my doorstep… that's meeting a need that goes beyond optimization… convenience and confidence." Polito indicated that the consumer satisfaction and perceived value associated with this testing add to this vastly growing industry.
Consumers pay more for personal nutrition programs
According to Craft, the product value combined with its efficacy and convenience will drive consumers to invest in personalized supplement programs. This especially holds true for health-conscience buyers. 
By demonstrating the value of their product through proven metrics, organizations can set a price point that will be undisputed by consumers. She noted that there is a major market opportunity in the supplement industry for brands to provide the supplement, then test it after usage to prove product effectiveness.
In addition to the value of personalization, Polito called attention to the difference between shopping for supplements at a retail store versus a subscription-based model. "When we talk about price, we have to talk about how a subscription is different than walking into Whole Foods, reaching up and buying that bottle, and looking at the price. You sign up for something, it just shows up, and we forget about it." 
He added that the individualized element of supplements helps companies maintain long-standing relationships with consumers. Polito said that the strong satisfaction rate, subscription convenience and consumer-brand relationships will continue to support personalized supplement sales for the foreseeable future.
Furthermore, it's crucial to consider that price points vary widely across supplements and nutritional programs. Benninger stated, "When you talk about price and all of the different approaches to personalized nutrition, there is a huge variation in the types of services that are being offered and the price for those services." Program pricing varies across the industry based on different approaches and services.
Integrating nutrition and technology
Health and wellness technologies continue to evolve along with the supplement industry. Wearable devices and their apps can track steps, sleep, workouts and heart rate variability. As for wellness technologies that integrate with nutrition, Craft noted that Insight Tracker pairs tracking technology with nutrition information.
Polito referenced the continuous glucose monitor, which is anticipated to continue its widespread use. "That could profoundly change what we're talking about here. People love data, and people want to know what theirs is." He noted that the seamless use of technologies, like carrying a phone, will contribute to the adoption and growth of novel wellness devices. "Innovative technology is the biggest market opportunity in the supplement industry," he said. 
In the future, there may also be opportunities for health care and insurance industries to leverage personalized nutrition data. However, given the challenges associated with institutional changes, evidence-based medicine still has a long way to go before mainstream implementation.
In summary, the NBJ's Personalized Nutrition Report reinforces that personalized nutrition continues to grow and influence the industry. As individualized nutrition continues to mature, it holds its place as a change-maker in a growing dietary supplement industry.
More about Nutrition Business Journal
As a leader in nutrition and supplement industry reporting, the Nutrition Business Journal (NBJ) recently published an in-depth report on the personalized nutrition market. NBJ has been an expert in tracking and reporting on the nutrition, natural products, and the supplement industry for the last 25 years. The organization specializes in global market sizing and trends, with deep insight into the U.S. market. Specifically, NBJ provides industry knowledge on what consumers are purchasing, why they're buying and where they're shopping. 
Nutrition Business Journal's Personalized Nutrition Report published in February 2022 includes the latest data on U.S. market sizing, consumer research, company profiles, and persona information. The report offers a comprehensive analysis of personalized nutrition industry trends and forecasts. For access to NBJ reports and issues, please visit https://store.newhope.com/. 
Subscribe and receive the latest insights on the healthy food and beverage industry.
Join 47,000+ members. Yes, it's completely free.
You May Also Like
---