Pandemic screen time fuels consumer focus on eye health – article
Pandemic screen time fuels consumer focus on eye health – article
New research indicates opportunities across demographics and age groups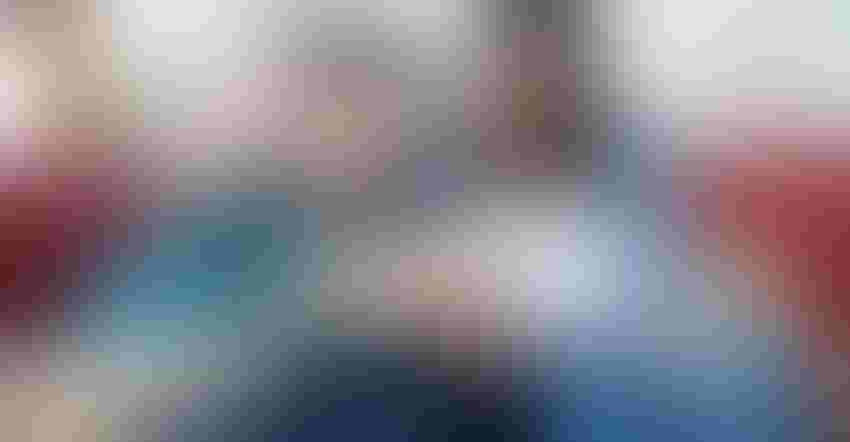 Screen time during the pandemic spiked to over 13 hours per day for American adults, according to Eyesafe Nielson, a group of healthcare and consumer electronics leaders developing eye safety standards. Screen time for teens doubled to 7.7 hours a day—plus 5 to 7 daily hours of online learning, according to a study published in JAMA Pediatrics. And children overall  have been spending nearly triple the recommended amount of time glued to screens, according to a study published in the Journal of Affective Disorders Reports—with blue light hitting young eyes for nearly six hours a day, with some children getting twice as much.
While concern about the harmful effects of blue light was an issue long before the pandemic, "COVID-19 cranked up awareness in a way eye health brands could never have done on their own," according to the 2021 Nutrition Business Journal Condition Specific Report. New science supporting supplementation with ingredients lutein and zeaxanthin in support of vision health highlights a promising opportunity for manufacturers at this time of increased awareness—and need—across age groups.
Increased concern, increased opportunity
In a year when there was a lot to worry about – from COVID to Charmin, it is noteworthy that consumers still worried about what all those zoom meetings and online learning was doing to their families' eyes. "Growth in healthy vision supplements stayed steady in 2020," reported NBJ. The market was already doing well in 2019, growing at an estimated 14.3% to hit $793 million, and in 2020 it struck a similar course, ending the year at $909 million on 14.6% growth. "We'll call that a good year in bad circumstances," they wrote in the 2021 Condition Specific Report. The report specifically called out the potential for healthy vision products for kids due to the increased screen time and growing concern about it. Parents, of course, aren't the only ones worrying about blue light. Ninety-four percent of eye doctors and 78% of employers are concerned, according to research conducted by United HealthCare Services.
 "Eye health has long been relevant to our ageing population but our increasingly virtual lives suggest new opportunities for eye health," said Mintel Global Food Science Associate Director Emma Schofield at Vitafoods in October, 2021. What ingredient did she say to watch in this space? Marigold.
Why lutein and zeaxanthin are important
Marigolds keep rabbits out of the garden and guide souls to their final resting places on Day of the Dead altars. The same compounds that give them their bright colors also help us see them. Carotenoids lutein and zeaxanthin are pigments that give the plants their yellow-gold petals and green leaves.  They are also the main pigments that make up the human retina, protecting the eye from harmful blue light and improving visual performance. How? By absorbing 40% to 90% of blue light, short-wavelength rays that can damage the retina. The yellow-colored macula, or retina's central portion, contains the highest density of macular carotenoids. The macula focuses our central vision, enables color vision and collects highly detailed images at the center of the field of vision and sends them up the optic nerve to the brain to interpret.
New research on macular support
Lutein and zeaxanthin work as a filter protecting the macula from blue light and as a resident antioxidant and free radical scavenger to reduce oxidative stress-induced damage. Many observational and interventional studies have suggested that combination of lutein and zeaxanthin may reduce the risk of various eye diseases, especially late forms of Age-Related Macular Degeneration (AMD). Macular degeneration is the leading cause of vision loss in the U.S., affecting more than 10 million Americans—more than cataracts and glaucoma combined, according to the American Macular Degeneration Foundation.   
A new randomized, double-blind, placebo-controlled, parallel, three-arm clinical study found lutein and zeaxanthin with or without natural mixed carotenoids to be safe when used in 93 healthy adult subjects using Lute-gen (10 mg + 2 mg or 12 mg total), manufactured by Bangalore-based Bio-gen Extracts Private Limited. It found a statistically significant change in the Macular Pigment Optical Density (MPOD) and the Central Foveal Thickness (CFT) in the active treatment groups and a positive correlation between the two measurements. The fovea is a tiny depression in the macula where macular pigment levels peak. It provides our absolute sharpest and most colorful vision.
The Lute-gen supply chain difference
Bio-gen Extracts derives Lute-gen from the Tagetes erecta species of marigold under a unique seed-to-drum program which gives manufacturers complete traceability and transparency throughout the entire process. The company carefully selects and manages growers to cultivate non-GMO marigold seeds in a system overseen by its own farm techs who monitor soil and water quality as the plants grow. When the marigolds light up the acres with the biggest and brightest blooms, usually three times a year, they are harvested. Every step of the process is carefully overseen to ensure the highest standards of ingredient integrity, from drying and fermentation to extracting the oleoresin and formulation and purification in Bio-gen Extracts' state-of-the-art, GMP-certified facility. Built-in multiple monitoring measures ensure the superiority of Bio-gen Extracts' lutein, which is tested by a third-party lab in the U.S. for additional validation. Then, the product is finished at precisely the percentage manufacturers request. Each lot of non-GMO, vegan and solvent, pesticide and allergen-free Lute-gen can be traced to the time it was harvested and the acre where it grew.
Bio-gen Extracts' versatile delivery systems
Lute-gen provides a solution for pill-fatigued consumers seeking convenient and innovative ways to protect their eyes. Based upon the desired consumer product, one of three distinct processes creates specificity. The company's ActiSperse technology converts hydrophobic compounds into cold water-soluble powders for use in effervescent tablets & powders, melt in mouth powders, beverages and stick packs. Their EmulSave technology converts hydrophobic compounds into cold water-soluble emulsions for use in tinctures, gummies, cosmetics & beverages – including dairy. And Bio-gen Extracts' OptiBead technology provides uniform, free-flowing, oil-insoluble beadlets for use in liquid-filled capsules.
More than vision health: Healthy aging
While the latest research offers exciting promise for Lute-gen in the vision health sector, a study published in the International Journal of Biology Research also supports its role in healthy aging. Telomeres are sections of DNA that form protective caps at the ends of chromosomes, similar to the plastic coating at the tips of shoelaces. Without them, DNA gets damaged and cells can't function properly. This shortening of telomeres is associated with all aspects of the aging process. Since every organ and tissue in the body is made of cells, telomeres are vital to keeping us alive and healthy. The study found that under oxidative stress conditions, telomere length was protected by >30% in the presence of Lute-gen.
While other ingredients focus on addressing vision, cognition and healthy aging individually, Lute-gen is the first stable ingredient to offer multiple benefits while being suitable for a variety of end applications. The globally trusted, cost-effective ingredient is poised to drive sales for brands with an eye for opportunity within these sectors at a time when the public is more aware than ever for the need for supplementation.
Subscribe and receive the latest insights on the health and nutrition industry.
Join 37,000+ members. Yes, it's completely free.
You May Also Like
---