NOW's discovery shows counterfeiting problem may be getting worse
NOW's discovery shows counterfeiting problem may be getting worse
Supplement manufacturer NOW has alerted Amazon to counterfeits of its products that are being sold in on the online retailer giant's site.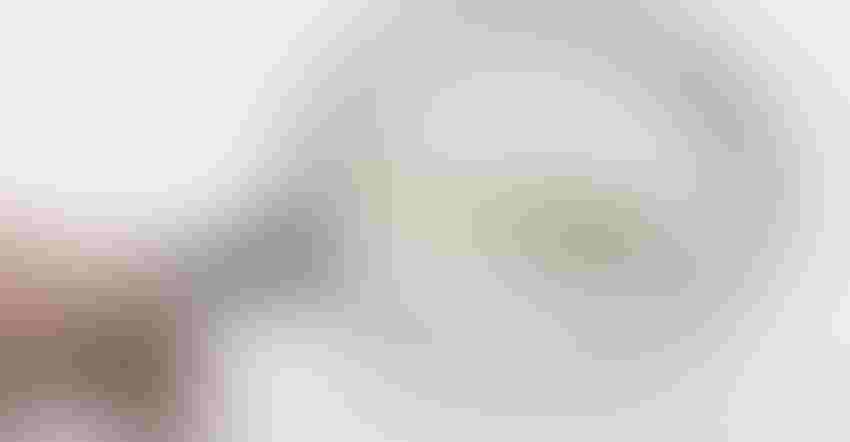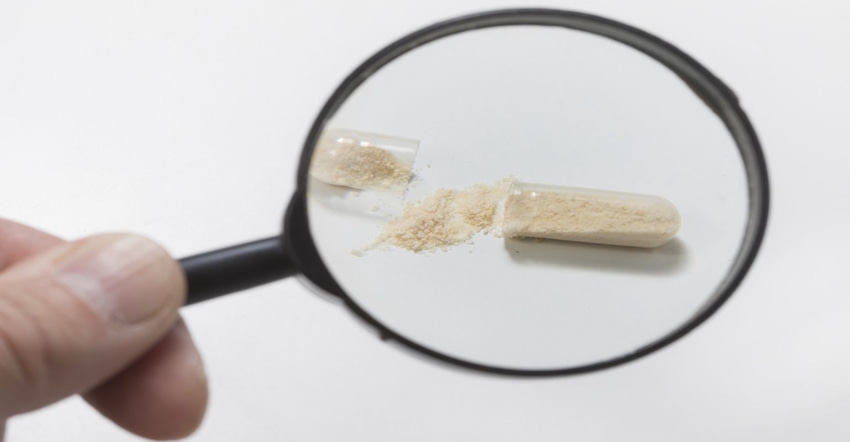 Supplement manufacturer NOW's discovery of counterfeit products being sold on Amazon is another sign that this problem persists and may be getting worse.
The Bloomingdale, Illinois-based manufacturer announced earlier this month that it had found 11 counterfeit products that mimicked authentic NOW products for sale on Amazon.  All were being sold by a single entity, that does business under the name A2X1.
The counterfeit products, which all contained rice flour instead of the ingredients declared on the labels, had been sold for about two weeks in look-alike packages on Amazon's U.S. site.
Counterfeits were fairly crude
The products were close copies of NOW's authentic products but were far from perfect. The bottles seem to be a generic white bottle with a white childproof cap, not the lower profile purple cap that is part of NOW's signature packaging for most of its products.
The labels were a closer match to authentic NOW products, but even they revealed some differences, such as a lack of a UPC number, a slightly elongated NOW logo and slightly different materials.
These differences alerted some customers, who first brought the issue to NOW's attention.
Fortunately, the contents of the bottles were not dangerously tainted or contaminated. All of the products contained the same capsules filled with a white powder, which NOW's testing revealed to be rice flour.
Rice flour laced with drug traces
However, the testing also revealed some traces of the erectile dysfunction (ED) drug sildenafil. 
This may not be much of a surprise, as many counterfeit products are manufactured in labs that churn out fraudulent ED supplements usually laced with knockoff versions of sildenafil (Viagra) or tadalafil (Cialis). If such manufacturers are not following cGMP (current good manufacturing practices) procedures (hardly to be expected given the situation), some cross-contamination could easily occur.
Dan Richard, VP of global sales and marketing at NOW Health Group, said the incident has been reported to FDA, and NOW expects Amazon to recall all of the products.
"It's enraging that these criminals are trying to cash in on trust in the NOW brand, earned over decades, to defraud consumers," he said.
Part of ongoing issues with products sold on Amazon
Richard has spearheaded NOW's effort to shed light on poor-quality and fraudulent products for sale on Amazon. The program, which has been underway for a number of years, has revealed rampant quality issues among supplements from lesser-known brands sold on Amazon's site.
Amazon, for its part, maintains an active counterfeit crimes unit. Via an email an Amazon spokesperson had this to say: "Amazon has a zero tolerance policy for counterfeit products. We have proactive measures in place to prevent counterfeit products from being listed and continuously monitor our store. If we identify an issue, we act quickly to protect customers and brands, including removing counterfeit listings and blocking accounts. We will continue to collaborate with brands and law enforcement to protect our customers from bad actors attempting to abuse our store."
NOW has documented counterfeiting in other countries
This is far from the first example of counterfeiting of its products that NOW has discovered, Richard told Natural Products Insider in an email.
"Unfortunately, NOW has experienced this in other countries, particularly Brazil and Saudi Arabia, for at least the past five years," he wrote. "We run into this in places like Brazil almost every month. Consumers email us with pictures all the time and ask if the product is legitimate. We have seen a lot of bogus NOW products in other parts of the world, but not really in the places many would suspect. The problem is definitely getting worse from what we can tell."
While this most recent case of fraudulent products was fairly easily detected, that's not always the case. Many counterfeit products are so mimicked that it's almost impossible to tell the difference, leaving detection to experts who know where to look for slight anomalies.
Some counterfeits are almost perfect
Attorney Justin Prochnow, a shareholder in the firm Greenberg Traurig, recounted an example of counterfeiting in which a client brought two products into his office, one authentic, the other a counterfeit. The mimicry in that case was almost perfect, he said.
"It was a male enhancement product," Prochnow said in a phone interview. "The only difference we could find was that in the case of the regular product, the capsules were a very slightly brighter red."
Prochnow said companies are having to get more creative to stay ahead of the counterfeiters.
"Some companies have embedded codes in the packaging. That has more to do with tracking down unauthorized resellers," he said. "We had a case of a product that was given to a third party and allegedly destroyed but that ended up on the shelf of a dollar store in Canada."
Growth of online sales makes problem worse
Prochnow said the problem appears to be getting worse, if only because the increasing proportion of online sales makes it easier for counterfeiters to do business.
NOW's Richard said his company is on the lookout for other examples in the US.
"We have not seen fraud on other sites in the U.S. yet, but Amazon is vastly bigger than all others, so it makes sense that most problems will happen there," he concluded. "NOW is watching Walmart.com, eBay and other international sites to make sure this problem doesn't go elsewhere. Walmart is having problems today with bad-quality brands selling low-potency products, the same as Amazon experiences."
Subscribe and receive the latest insights on the healthy food and beverage industry.
Join 47,000+ members. Yes, it's completely free.
You May Also Like
---