New research, product innovation expand curcumin's reach
New research, product innovation expand curcumin's reach
Curcumin's popularity continues to climb as research expands the breadth of its benefits to health, and innovation drives the market forward.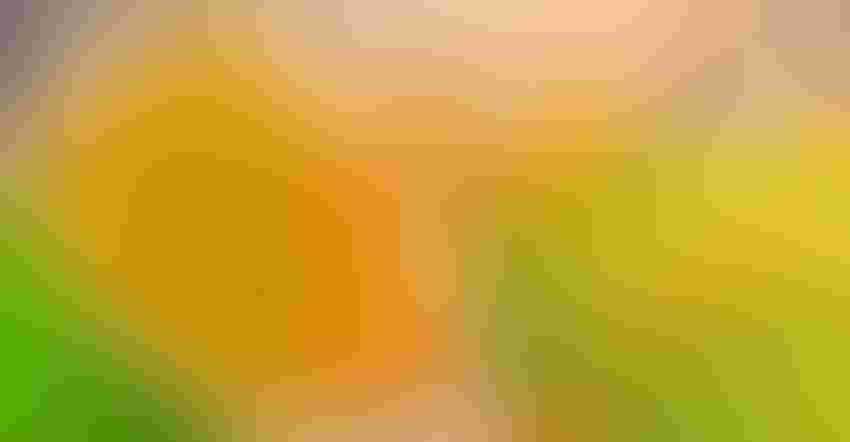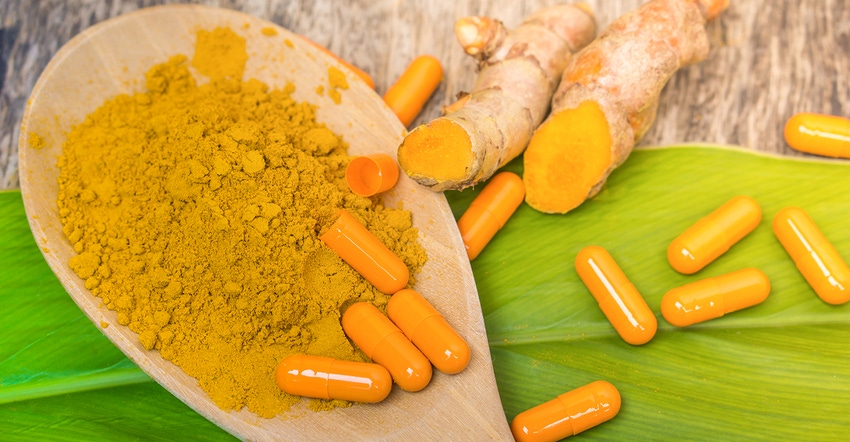 Curcumin's rise to supplement stardom was rapid—and it's not over yet. The popularity of this powerful compound from turmeric (Curcuma longa) continues to climb as research expands the breadth of its health benefits and innovation drives the market forward.
"Curcumin is one of the most extensively studied ingredients for dietary supplements and functional foods," said Nena Dockery, technical services manager, Stratum Nutrition, "and this research continues to grow and expand into a variety of areas of health benefits."
Curcumin supports health in myriad ways, attributed mostly to its antioxidant and anti-inflammatory actions.
These actions, said Krishnakumar IM, Ph.D., chief research officer, Akay, are "sufficient to modulate the biochemical pathways leading to many oxidative stress and proinflammatory diseases," including cancer,1 neurodegenerative diseases,2 arthritis,3 cardiovascular risk states and liver damage.4
In support of curcumin's anti-inflammatory effects, David Garner, CEO, Molecular Health Technologies, cited research showing curcumin's ability to block activation of nuclear factor (NF)-κB by several inflammatory stimuli.5 NF-kB is said to be the most potent activator of tumor necrosis factor alpha (TNF-α), a major mediator of inflammation in most diseases.
One such disease is osteoarthritis (OA), a joint condition characterized by degradation of joint cartilage. According to the Arthritis Foundation, an estimated 31 million Americans are affected by osteoarthritis. That number is expected to exceed 78 million by 2040.
A 2013 review of studies evaluating curcumin's effects on OA suggested curcumin represents a "new paradigm" as a treatment for OA, though authors called for "well-designed clinical studies" to determine and document the efficacy of curcumin alone and in combination products in OA patients.6
"While measuring the treatment of inflammation in the body is somewhat tricky, some studies measure the decrease in C-reactive protein (CRP) levels or the Western Ontario and McMaster Universities Osteoarthritis Index (WOMAC) has been established as scales to measure treatment," Garner said. "Regardless of the mechanism by which curcumin elicits its effects, it does appear to be beneficial to several aspects of OA, as suggested by a recent systematic review and meta-analysis."7
The meta-analysis concluded: "This systematic review and meta-analysis provided scientific evidence that 8-12 weeks of standardized turmeric extracts (typically 1,000 mg/day of curcumin) treatment can reduce arthritis symptoms (mainly pain and inflammation-related symptoms) and result in similar improvements in the symptoms as ibuprofen and diclofenac sodium. Therefore, turmeric extracts and curcumin can be recommended for alleviating the symptoms of arthritis, especially osteoarthritis."
On the horizon for curcumin, Garner said, could be potential to benefit those with metabolic syndrome. "Cytokines from inflammation are thought to be at the core associated with metabolic syndrome,"8 he said. "Therefore, again it circles back to how well curcuminoid supplementation modulates serum concentrations of pro-inflammatory cytokines."
And research evaluating curcumin's benefits to metabolic syndrome is already unfolding. New research published in 2018 found obese mice that underwent a caloric restriction (CR) regimen and received curcumin with piperine (as Curcumin C3 Complex® and BioPerine®, from Sabinsa) lost more fat and had significantly lower pro-inflammatory cytokines interleukin (IL)-1β and KC/GRO, compared to mice who ate a high-fat diet and underwent CR either with piperine, with only curcumin, or without curcumin or piperine.
"It is plausible that supplementing the high-fat diet of CR mice with [curcumin] + [piperine] may increase loss of body fat and suppresses HFD induced inflammation," the authors concluded. "Combination of [curcumin] and [piperine] has potential to enhance CR effects for the prevention of metabolic syndrome."
In a randomized, double-blind, placebo-controlled trial published in 2018, 100 type 2 diabetics were treated with 500 mg curcumin/5 mg piperine (as Curcumin C3 Complex) daily or placebo for three months.9 Researchers found C3 Complex/BioPerine improved glycemic parameters such as glucose concentration and Hb1Ac (glucose level marker) in the blood. Subjects receiving the supplement also experienced increased levels of C-peptide, an indicator of the amount of insulin produced.
Other improvements for those who received the supplement included hepatic health, function of the beta cells of the pancreas and avalues of anti-inflammatory adiponectin, an adipokine connected with glucose maintenance and insulin sensitivity. This increase was observed along with a decreased leptin/adiponectin ratio and lower values of leptin.
"The leptin/adiponectin ratio has been recognized as an indicator of atherosclerosis with lower values as a healthy indicator," explained Shaheen Majeed, president worldwide, Sabinsa. The trial also indicated lower levels of pro-inflammatory cytokine TNFα in C3 Complex/BioPerine group.
Another potential "new frontier" for curcumin could be its effects on the gut microbiota. "Curcumin has received increased clinical attention for a variety of health benefits, the most recent of which is on the effects of curcumin and turmeric on the gut microbiota," Majeed said.
A 2018 publication found that while both turmeric and curcuminoids had similar qualitative effects on the intestinal bacterial population, curcuminoids (as Curcumin C3 Complex) had a far larger quantitative effect, indicating curcuminoids in turmeric are the dominant components in influencing the bacterial population.10
Thus, curcuminoids have a unique role and effect on the gut microbiome; they are not only metabolized to useful products, such as reductive metabolites like tetrahydrocurcumin (by E. coli) and to demethylated curcuminoids (by Blautia sp.) as demonstrated by previous researchers, but they also increase the population of several species of gut microbiome," Majeed explained.
Demonstrating its potential to aid in cognitive preservation, recent research used the fluorescent properties of a curcumin ingredient (as Longvida®, from Verdure Sciences) to develop a non-invasive method of detecting cognitive and retinal amyloid beta (Aß) plaque build-up, a central factor in Alzheimer's disease and dementia.11 The study used Longvida to bind to Aß, used non-invasive high-resolution imaging to safely assess the human subjects' Aß burden and pre-screen individuals at risk for cognitive impairment, explained Kristen Marshall, marketing coordinator, Verdure Sciences.
For athletes, the compound could offer numerous benefits. In a 2016 publication, administration of 400 mg/d curcumin (as Longvida) two days prior to and for four days following exercise-induced muscle damage reduced biological inflammation, but not quadriceps muscle soreness, during recovery.12 Study authors reported: "The observed improvements in biological inflammation may translate to faster recovery and improved functional capacity during subsequent exercise sessions."
In a double-blind, randomized, controlled trial, curcumin reduced muscle soreness and myoglobin concentration in athletes following a half-marathon run.13 Twenty-eight were administered either C. Longa L. extract or placebo taken twice daily for four weeks, then three capsules immediately before the half marathon. Measurements were made at baseline, 20 days after supplementation, immediately before and after the half marathon, two hours after the half marathon, 24 hours after the half marathon, and 48 hours after the half marathon. Curcumin decreased muscle soreness in palpation of biceps femoris 48 hours after half-marathon run and showed lower myoglobin concentrations two hours post competition compared to placebo.
Results of a different study found curcumin may reduce pain and, potentially, inflammation following plyometric exercise.14 However, authors indicated future studies are needed to confirm the efficacy of curcumin for relieving signs and symptoms of exercise-induced muscle damage.
Innovation and efficacy
Curcumin is an ingredient in high demand, which means product developers are looking for exciting and relevant ways to capture interested consumers, whether that means introducing new delivery options or utilizing ingredients or technologies that improve curcumin's absorption.
A long-standing challenge facing curcumin is its inherent poor bioavailability.
"There are several characteristics of turmeric and its active curcuminoids that hinder efficacy in the human body," Dockery explained. "It has poor solubility in an aqueous environment such as the human gut, it is not readily absorbed through the intestinal wall, and it is rapidly metabolized and eliminated from systemic circulation."
This has led to an increasing number of trademarked curcumin ingredients that incorporate new technologies to overcome one or more of these obstacles, she said. For example, Stratum Nutrition's BioCurc® is a proprietary curcumin liquid droplet micromicellar (CLDM) formulation designed to address both bioavailability challenges and the rapid metabolism of standard 95% curcumin ingredients.
Offering curcumin in liquid micelle or micronized powder form has shown improved bioavailability. In a crossover study, healthy subjects took a single oral dose of 500 mg curcuminoids as native powder, micronized powder, or liquid micelles.15 Blood and urine samples were collected for 24 hours and total curcuminoids and safety parameters were quantified. Based on the area under the plasma concentration-time curve (AUC), the micronized curcumin was 14-, 5- and 9-fold and micellar curcumin 277-, 114- and 185-fold better bioavailable than native curcumin in women, men and all subjects, respectively.
IM pointed to recent research showing the bioavailability of a formulation depends on its ability to deliver free, or unconjugated, curcuminoids into plasma.16,17,18
"Since the majority of the currently bioavailable formulations are based on the plasma availability of glucuronide/sulfate metabolites of curcumin, their 'number of folds' claims are often misleading,"19 he said.  "So, it is important to investigate the amount of curcuminoids in plasma as bioactive free form and the ratio of the free curcuminoids to the conjugated curcuminoids (FCR) should be considered more than the 'number of folds' of bioavailability enhancement over standard curcumin 95 percent."
A water-based process of combination of curcumin with fenugreek dietary fiber (as CurQfen®, from Akay) has shown enhanced free curcuminoids bioavailability, enhanced clinical efficacy and improved blood brain barrier-permeability.20
However, argued Dr. Sreeraj Gopi, chief scientific officer, Aurea Biolabs, curcumin ingredient innovations often concentrate "only on curcumin and overlook the health benefits of turmeric molecules (other than curcumin). These non-curcuminoids such as turmeric proteins (turmerin), turmeric polysaccharides, turmerones, elemene, furanodiene, bisacurone, germacrone, calebin A, curdione and cyclocurcumin favor the therapeutic potential of turmeric which is backed by evidence from famous Ayurveda."
Aurea Biolabs' Cureit® is a bioavailable formulation of curcumin designed to recreate a natural turmeric matrix by polar-nonpolar sandwich (PNS) technology. "This technology increases the bioavailability of the curcumin with the help of active constituents (non-curcuminoids) which enhance the blood barrier crossing of curcumin effectively," Gopi said. "The bioactive molecules other than curcumin also contribute to the synergistic effect of Cureit to enhance bioavailability."21,22
Improving bioavailability of curcumin is a priority in the category "because its absorption is tied to its benefits," said Brian Appell, marketing manager, OmniActive Health Technologies. Other innovation objectives in the curcumin space include formula flexibility and blend strategies, he said.
"Formula flexibility, whether it's reducing staining or discoloration in powder formulas, will continue to be a focus for formulators who want to include curcumin in alternative applications without turning everything orange," he said. "Blend strategies will also continue to show up in the curcumin space—combining synergistic ingredients with curcumin for a greater benefit that potentially works faster."
Wacker offered similar sentiments. "Many combination products are emerging that combine the benefits of well-established ingredients with innovative solutions for targeting specific customer demands, e.g., accelerated recovery after exercise. For example, curcumin and CoQ10." Wacker's cyclodextrin-based curcumin formulation CAVACURMIN® has shown 40 times greater bioavailability compared to pure turmeric extract and other commecial curcumin products.23
Another potential partner for curcumin? Cannabidiol (CBD), Garner said. "The anti-inflammatory benefits combined with the synergistic pain management and stress management benefits of CBD will be a great innovative product!"
IM further pointed to delivery methods as a focal point for innovation. "Apart from the tablets, capsules and softgels, there is an emerging interest for food-based novel delivery forms, such as gummies, sachets, protein/granola bars, meal-replacement shakes, powder supplements etc."
Driving innovation, Appell said, is consumer need and differentiation.
"People are grouping health benefits together," he explained. "For example, they may want a supplement that protects against age-related cognitive decline but also want something that helps with focus. And they want it in a convenient dose.
"The other impetus behind innovation is differentiation," he continued. "The curcumin space is crowded and growing, and it's forcing companies to rethink their strategy to bring something to market that resonates with consumers."
References
Qiang Z et al. "Curcumin regulates the miR-21/PTEN/Akt pathway and acts in synergy with PD98059 to induce apoptosis of human gastric cancer MGC-803 cells." J Int Med Res. 2019. DOI: 10.1177/0300060518822213.

Hewlings SJ and Kalman DS. "Curcumin: A Review of Its' Effects on Human Health." Foods. 2017;6:92.

Campbell et al. "Responsiveness to curcumin intervention is associated with reduced aortic stiffness in young, obese men with higher initial stiffness." Journal of Functional Foods. 2017;29:154 – 160.

Naveen et al. "A novel curcumin-galactomannoside complex delivery system improves hepatic function markers in chronic alcoholics: A double-blind, randomized, placebo-controlled study." Biomed Research International. 2018. DOI: 10.1155/ 2018/9159281.

Panahi Y et al. "Effects of curcumin on serum cytokine concentrations in subjects with metabolic syndrome: A post-hoc analysis of a randomized controlled trial." Biomed Pharmacother. 2016 Aug;82:578-82.

Henrotin Y, Priem F, Mobasheri A. "Curcumin: a new paradigm and therapeutic opportunity for the treatment of osteoarthritis: curcumin for osteoarthritis management." SpringerPlus. 2013;2:56.

Daily JW, Yang M, Park S. "Efficacy of turmeric extracts and curcumin for alleviating the symptoms of joint arthritis: A Systematic review and meta-analysis of randomized clinical trials." J Med Food. 2016;19:717–729. DOI: 10.1089/jmf.2016.3705.

Biswas SK. "Does the Interdependence between Oxidative Stress and Inflammation Explain the Antioxidant Paradox? Oxid Med Cell Longev. 2016;2016:5698931.

Panahi Y et al. "Effects of Curcuminoids Plus Piperine on Glycemic, Hepatic and Inflammatory Biomarkers in Patients with Type 2 Diabetes Mellitus: A Randomized Double-Blind Placebo-Controlled Trial." Drug Res (Stuttg). 2018 Jul;68(7):403-409.

Peterson C et al. "Effects of Turmeric and Curcumin Dietary Supplementation on Human Gut Microbiota: A Double-Blind, Randomized, Placebo-Controlled Pilot Study." Journal of Evidence-based Integrative Medicine. 2018;23:1-8.

Koronyo Y et al. "Retinal amyloid pathology and proof-of-concept imaging trial in Alzheimer's disease." JCI Insight. 2017;2(16):e93621.

McFarlin BK et al. "Reduced inflammatory and muscle damage biomarkers following oral supplementation with bioavailable curcumin." BBA Clinical. 2016;5:72-78.

Mota J et al. "Curcuma Longa Extract Reduces Muscle Soreness And Myoglobin Following A Half-marathon: A Double-blind, Placebo- controlled, Randomized." Medicine & Science in Sports & Exercise. 2018;50(5S):722.

Gerchman A, Hillman A, O'Hora E. "The Effect of Curcumin on Inflammation and Exercise Induced Muscle Damage in Healthy Adults." Medicine & Science in Sports & Exercise. 2018;50(5S):721.

Schiborr C et al. "The oral bioavailability of curcumin from micronized powder and liquid micelles is significantly increased in healthy humans and differs between sexes." Mol Nutr Food Res. 2014;58:516–527.

Pal A et al. "Curcumin glucuronides: Assessing the proliferative activity against human cell lines." Bioorganic & Medicinal Chemistry. 2014;22:435–439.

Shoji M et al. "Comparison of the effects of curcumin and curcumin glucuronide in human hepatocellular carcinomaHepG2 cells."  Food Chemistry. 2014;151:126–132.

Choudhury A et al. "Synthesis and Evaluation of the Anti-Oxidant Capacity of Curcumin Glucuronides, the Major Curcumin Metabolites." Antioxidants. 2015;4:750–767.

Szymusiak M et al. "Bioavailability of curcumin and curcumin glucuronide in the central nervous system of mice after oral delivery of nano-curcumin." International Journal of Pharmaceutics. 2016;511: 415–423.

Krishnakumar et al. "Improved blood–brain-barrier permeability and tissue distribution following the oral administration of a food-grade formulation of curcumin with fenugreek fibre." 2015;14:215-225.

Amalraj A et al. "Preparation of novel bioactive curcuminoid formulation (Cureit™) using Polar-Nonpolar-Sandwich (PNS) technology and its characterization and applications." Mater Sci Eng. 2017;C 75:359–367.

Gopi S et al. "Comparative Oral Absorption of Curcumin in a Natural Turmeric Matrix with Two Other Curcumin Formulations: An Open-label Parallel-arm Study." Phytother Res. 2017;31(12):1883-1891.
Subscribe and receive the latest insights on the healthy food and beverage industry.
Join 47,000+ members. Yes, it's completely free.
You May Also Like
---