New Ingredients & Technologies Coming to Market
New Ingredients & Technologies Coming to Market
As SupplySide West nears, our pipeline here at Natural Products INSIDER is full of news, hot ingredient and technology launches and more.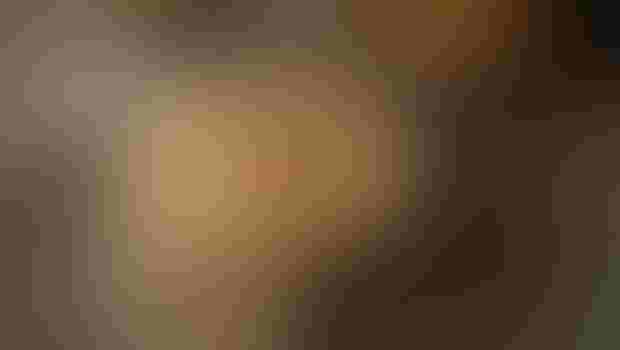 As SupplySide West nears, our pipeline here at Natural Products INSIDER is full of news, hot ingredient and technology launches and more.
Nature's Power Nutraceuticals (NP Nutra) is celebrating 11 years with the launch of several new products at SupplySide West 2015, including: NutraVeda, its new Ayurvedic product category line— made up of green tea, Garcinia cambogia, curcumin, green coffee and licorice extracts—as well as a selection of new juice powder—including; cranberry, lemon, orange, pineapple, pomegranate, sea buckthorn, and strawberry—and freeze-dried organic powders: pumpkin and tart cherry.
Visit NP Nutra at SupplySide West at booth #4359.
Capsugel is launching its new technology that enables its vegetarian, acid-resistant DRcaps™ hard capsules suitable for liquid-fill applications at SupplySide West 2015. The capsules are made of an innovative vegetarian polymer that slows down capsule opening after swallowing, effectively masks the unpleasant tastes and odors of certain ingredients, and reduces the aftertaste caused by ingredients such as garlic, without the need for shellac coatings. Because of their acid-resistant properties, DRcaps capsules are suited for highly acid-sensitive supplements—including probiotics, enzymes and certain sports nutrition ingredients. To bring these same properties to liquid-filled capsules, Capsugel is combining its new vegetarian-banding technology with its proprietary liquid-fill platform. 
Visit Capsugel at SupplySide West at booth #1133.
GanedenBC30 introduced seven new products at Natural Products Expo East that highlight the formulating capabilities of GanedenBC30:
Probiotic MELT Organic Buttery Spread: Made from the Perfect Blend™ of "good fats" like virgin coconut oil plus probiotics, Probiotic MELT supports digestive health and a healthy immune system, and delivers active cultures more effectively than yogurt.

Temple Turmeric Seasonal HPP Beverages: Available in two flavors: Holiday Spiced Lassi, a vegan preparation brimming with mango, coconut milk, quinoa, hemp and holiday-inspired ingredients like tart cranberry, sweet fiber-rich dates, and spicy cardamom; and Pure Fire Cider, boasting tart, fiery apple cider vinegar, heat-stimulating ghost pepper, horseradish and ginger—all balanced by the delicate sweetness of orchard-fresh apple cider plus 1 billion CFU per serving of GanedenBC30.

Beveri Probiotic Whey Protein: A whey protein isolate that's lactose- and fat-free and contains 0g sugar. Beveri whey protein is enriched with GanedenBC30 which helps support your immune system health. Five flavors: Key Lime, French Vanilla, Coconut, Strawberry, and Chocolate Fudge.

Yumbutter Probiotic Plant Protein Almond Butter: A creamy, non-GMO, sprouted-plant-based protein almond butter packed with allergen-free GanedenBC30 probiotics.

Harvest Soul ProBiotic Juices: A USDA organic blended fruit and vegetable juice with the goodness of GanedenBC30 probiotics.

Vital Proteins Collagen Whey Protein:  An advanced protein utilization formula that combines collagen with grass-fed whey protein, fermented cocoa bean falvonols, GanedenBC30 probiotics, and natural hyaluronic acid to achieve a natural premium protein blend that tastes great.

XyloBurst PURE Probiotic Gum: An allergen-free gum formulated to support a healthy immune system. With the addition of xylitol, PURE probiotic gum also helps to promote oral health while you freshen your breath and support a healthy immune system. GanedenBC30 probiotics assist in restoring a healthy balance of good bacteria in the digestive tract.
Visist Ganeden at SupplySide West at booth #3546.
OmniActive Health Technologies is launching Gingever™ High Potency Ginger to the Japanese market at Hi Japan 2015, Oct. 7 – 9 at the Tokyo Big Sight Exhibition Center in Tokyo. Non-GMO and allergen-free Gingever is a high-potency super-critical fluid extract with 30 percent bioactives made from a GRAS (generally recognized as safe) source. It's produced without the use of harsh solvents and manufactured under strict quality programs including cGMP and ISO 22000: 2005.
Steviva Ingredients added CocoSweet+ to its line of all-natural, high-intensity sweeteners. It's composed of coconut sugar, harvested from the blossoms of the coconut tree, and high-grade, water-extracted stevia. The optimum blend of these two natural sweeteners delivers a full, clean flavor profile with hints of honey or caramel, and a mouthfeel comparable to sugar.
CocoSweet+ is designed for beverages and sweet baked goods such as cookies and biscuits. Its mild caramel flavor and ability to build viscosity pairs well with flavored dairy, teas and chai.
Visit Steviva Ingredients at SupplySide West at booth #4312.
American Medical Holdings in association with Japan Bioactives launched FB3 ®Fusion Ingredient Beverage for the weight-management category. FB3 Fusion Ingredient is a novel herbal composition of Coleus forskohlii, Salacia reticulata, and Sesamum indicum, standardized for forskolin, salacinol, and sesamin, respectively. The ingredient was shown, in vitro, to inhibit pancreatic lipase with differing degrees and dynamics. The published study of the formula demonstrated its botanicals synergistically preventing absorption of excess dietary fat (omega-6 fatty acids are typically abundant in the Western diet). Hypothetically, preventing absorption of excess dietary fat and omega-6 fatty acids may gradually normalize the overactive endocannabinoid system, thereby preventing obesity, especially if this approach is combined with consuming an omega-3 fatty acids-rich diet which competes with omega-6 fatty acid absorption.
Combined with a green extraction process, FB3 beverage offers an attractive product for growing number of consumers who desire healthy and convenient food supplements.
KD Omega Health launched KD-Kap™ encapsulated omega-3 products as a shelf-stable solution for water-based applications in pharmaceuticals, dietary supplements, food and beverage. KD Omega Health's highly flexible patented MicroJet Reactor technology creates KD-Kap omega-3 that is both protected from oxidation and easily mixable in water. Its double-encapsulated omega-3 is odorless and tasteless.
Visit KD Omega Health at SupplySide West at booth #957.
Fruit d'Or announced a few new endeavors and products:
Fruit d'Or collaborated with Sunny Crunch Foods Ltd. to create a cranberry-probiotic nutrition bar: Pro Cran. 

Fruit d'Or Nutraceuticals introduced organic cranberry juice powders to the beverage and dietary supplement markets.

Fruit d'Or Nutraceuticals released of a cranberry dossier.
Pro Cran features Cran Naturelle blended with protein, prebiotics and probiotics for digestive health and overall well-being. The cranberry seed contains a potent oil that is cold-pressed; the "leftover" seed meal is then dried and milled under a proprietary process to maintain the integrity of the cranberry seed with no degradation. The prebiotic in the bar is derived from the cranberry seed and the probiotic is a strain called Bacillus coagulans; the cranberry seed powder and Bacillus coagulans is currently marketed as an ingredient called Lacto Cran. Each Pro Cran bar delivers 2 billion CFU probiotic cultures, contains 4 g of cranberry seed powder and 12 g of protein. The Pro Cran bar is coated in vanilla yogurt and is low in calories and sugar.
Fruit d'Or Nutraceuticals' new organic spray-dried, water-soluble cranberry juice powders were developed from cranberry juice concentrate using a special drying process called infrared.  This drying process involves low temperatures that limit the degradation of the integrity of the cranberry juice concentrate and has many advantages over spray-, freeze- and drum-drying technology. They feature a better taste profile, richer color, and more attractive flowability and dispersion that makes it much easier for supplement and beverage manufacturers to use.
The cranberry dossier is an "effort to help debunk the junk in the cranberry industry and set higher quality standards for both cranberry ingredients and cranberry products," according to Stephen Lukawski, director of global sales and development, Fruit d'Or. "The dossier has been designed to better educate industry stakeholders of the importance of the whole cranberry and that not all cranberry is the same quality." It covers the history, science and research of the whole cranberry, and details the latest research that extends cranberry's use beyond UTIs and into other health applications such as oral care, gut health ,cardio health, prostate and skin care.
Visit Fruit d'Or Nutraceuticals at SupplySide West at booth #707. 
Subscribe and receive the latest insights on the healthy food and beverage industry.
Join 47,000+ members. Yes, it's completely free.
You May Also Like
---