New Industry Resources Available & Other News
New Industry Resources Available & Other News
The release of a new hard-cover book on curcumin, an online digestive health resource, and a comprehensive omega-3 report is one highlight of recent industry news.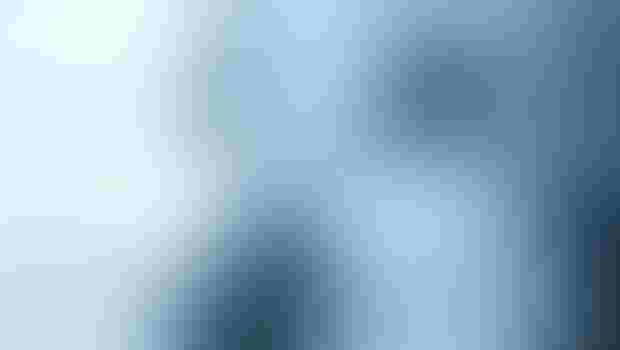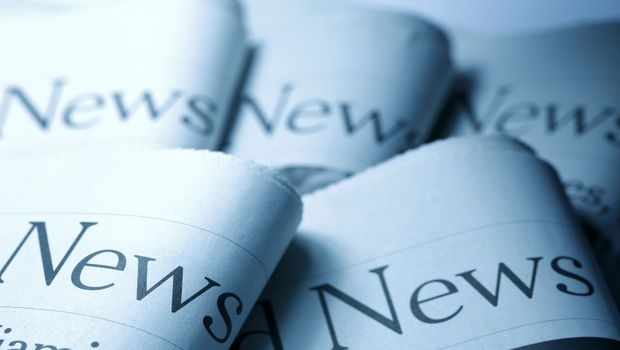 The release of a new hard-cover book on curcumin, an online digestive health resource, and a comprehensive omega-3 report is one highlight of recent industry news.
New Resources
DSM Nutritional Products launched a new health benefit platform, Improve Your Digestion, providing a unique range of solutions for creating customized products to support different requirements for digestive health. Ruedi Duss, global marketing manager at DSM commented, "Improve Your Digestion is a one-stop shop combining scientific studies, applications expertise, regulatory knowledge and consumer insights. The platform includes solutions for healthy enzymatic digestion for optimal nutrient breakdown and effective processing of 'undesirable' food components, such as lactose and gluten. In addition, DSM has combined solutions incorporating the essential nutrients for maintaining healthy microbial flora and gut wall. With this platform, we can help our customers to innovate and create nutritious and appealing products for consumers that address digestive health concerns." The company noted so far probiotics have been the most popular choice for gut health.
Accessible via the site, DSM also launched a new content paper on consumer behavior and trends, examining the reasons for selecting products that address digestive health and how manufacturers can tailor their ranges.
Sabinsa Corp. announced the availability of "Curry Powder to Clinical Significance," 1st Edition, by NutriScience Publishers LLC. The comprehensive hard-cover book captures the robust body of science on curcumin in the clinical setting, and goes on to cover the history of Sabinsa's Curcumin C3 Complex. Delving in to curcumin chemistry, potential health benefits and human clinical studies, the publication was edited by Sabinsa founder Muhammed Majeed Ph.D., and Anju Majeed M.S., and is dedicated to India's 11th president, scientist Dr. APJ Abdul Kalam, who visited Sabinsa shortly before he passed away. The book is currently available on amazon.com.
The Global Organization for EPA and DHA Omega-3s (GOED) published a comprehensive analysis on the raw material segment of the global omega-3 market. The 500-page report includes breakdowns by every omega-3 oil source, end product application and geography. Numbers are provided for both dollar sales and volume in metric tons, and analyses on overall market fluctuations and developing trends are also included. The raw data in Excel format is also part of the package. The Ingredient Market Report is available for $5,000. Contact Mike Roberts ([email protected]) to request an executive summary or to purchase the report.
Ingredient News
Ethical Naturals Inc. (ENI) announced the company's vegetable-source glucosamine ingredient, GreenGrown®, has been certified non-genetically modified organism (GMO) by Eurofins Scientific testing lab and certified kosher by Star-K. According to ENI, the vegan, microbial-fermentation-derived glucosamine is also:
• Verified and demonstrated safe and effective in the United States at ENI's NSF-certified facility under FDA 21 CFR Part 111, with full chain of custody data
• Ingredient purity assured via a patented fermentation process
• Pure vegetable source guaranteed via ENI's patented Isotopic Signature Carbon Tracing (ISCT) method
• Shellfish free
• Manufactured under cGMPs (current good manufacturing practices)
Algatechnologies Ltd., (Algatech), announced the launch of its AstaPure® 5 percent natural astaxanthin oleoresin, derived from Haematococcus pluvialis microalgae. This latest addition to the AstaPure family completes Algatech's line of natural astaxanthin oleoresin delivery platforms, with three concentrations: 5 percent, 10 percent and 20 percent. The standardized ingredient is sourced from a rich astaxanthin microalgal biomass developed at the Algatech facilities. The oleoresin is produced utilizing an advanced CO2 extraction technology that enables delicate separation without organic solvents, keeping astaxanthin's natural bioactive properties intact. In addition to the new AstaPure 5 percent oleoresin, Algatech's R & D team developed several new formulations for use in functional food and beverages, all scheduled to launch in early 2016.
Innophos Nutrition Inc., a manufacturer and distributor of premium ingredients and blends to the nutritional and natural products industries, and a subsidiary of Innophos Holdings Inc. (NASDAQ: IPHS), announced it has signed an exclusive distribution agreement for the United States with Theravalues Corp., Japan. The collaboration pairs Theravalues' research and development (R&D) expertise with the sales, marketing and distribution infrastructure of Innophos Nutrition. Innophos Nutrition will also leverage the strength of its relationships with finished product manufacturers to present and distribute Theracurmin® and EMIQ® nutritional ingredients. Dispersible in water, heat and light stable, Theracurmin has 19 completed human clinical trials and is involved in 15 ongoing studies. Enzymatically-modified isoquercitrin (EMIQ) is a water-soluble polyphenol derived from rutin.
Company News
Chris Hillseth Enterprises, a supplier of equipment and facilities, has officially been named machinery and distribution partner of Phycotech Inc., a photobioreactor technology company. Together, the companies will offer the Phycoforest, a state-of-the-art and easily scalable photobioreactor that will promote the research, development and commercialization of algal biotech. The equipment allows researchers and entrepreneurs to test, grow and harvest microalgae in a controlled environment. The closed system utilizes narrow vertical tubes and a unique airlift mixing and conveying system to optimize photosynthetic activity, nutrient delivery and gas exchange. The system is highly efficient due to the combined factors of high biomass productivity and low operational and capital cost. Currently, the Phycotech Phycoforest is available in three standard sizes, 150L, 1,500L and 15,000L.
Phycotech also brought together an expert team of industry professionals for its Phycoforest advisory team. It includes: algae industry – Robert Henrikson, Ronore Enterprises Inc.; food science – Dr. Brian Hampson, Cal Poly San Luis Obispo; food industry – Michel Algazi, Foodcentricity; engineering – Daniel Michel, Helvitica; machinery and distribution – Christopher Hillseth, Chris Hillseth Enterprises; and regulatory affairs – Joseph Schilleci, Schillieci & Tortorici.
BI Nutraceuticals relocated its marketing, accounting and customer service departments to the company's new Rancho Dominguez, California offices, a mile from the current Long Beach facility. The new address is 2384 E. Pacifica Place, Rancho Dominguez, CA 90220-6214. Contact information, including phone numbers and e-mail addresses, remains the same. 
Ropack Inc., provider of contract manufacturing and packaging services for the pharmaceutical and nutraceutical industries, announced the purchase of two pharmaceutical facilities in Long Island, New York. The acquisition significantly expands the company's capabilities which will now include research and development, formulation, lab analysis and commercial and clinical manufacturing, complementing its well-established solid oral dosage packaging and clinical study distribution.
The buildings, formerly operated by Forest Laboratories LLC, total 213,700 square feet and are a realization of Ropack's strategic expansion plan. "It has been a longstanding goal to broaden our service offerings," noted Yves Massicotte, president and CEO. "To establish a presence in the United States at the same time makes this acquisition ideal."  Activities in the U.S. territory will be managed through Ropack USA Inc., and it Ropack Inc. will now be known as Ropack Pharma Solutions.
Processing Technologies International LLC (PTi), a global manufacturer of high-performance sheet extrusion machinery, has been granted a U.S. patent for its new roll skewing mechanism which compensates for roll deflection that occurs in sheet roll stands. The device mitigates the impact of chrome roll deflection and permits the manufacture of thin-gauge sheet with more uniform thickness. High nipping loads across the entire width of the chrome roll face can cause the roll to deflect, resulting in a thick band at the center of the sheet, according to PTi. "This new invention gives processors the ability to produce thin-gauge sheet that is uniform in thickness and enables them to reach thicknesses that were previously unattainable," said Sushant Jain, senior scientist for PTi. For reference, if the sheet gauge target is 0.010 in. (250 microns), even a 0.002 in. (50 micron) roll deflection will show up as a 20 percent variation in sheet thickness. The target variation is typically ± 3 percent. Roll skewing compensates for the deflection and enables the operator to obtain the ± 3 percent variation target at the 0.010 in. (250 micron) sheet thickness.
PTi's roll skewing mechanism employs a cross-axis positioning of the roll such that the roll deflection is wrapped about the mating roll, thus creating a uniform gap over a wide operating range. The roll skewing system is highly versatile and recommended for processing thin-gauge materials such as PP because of its adjustability over a wide range of deflection patterns and sheet gauge targets.
The U.S. patent (9,182,067) was recently granted to PTi president Dana Hanson and colleague Mitchell Gritzner. Within the PTi device, a bearing assembly mounted to the chrome roll journals is used within, and keyed to, an outer housing. The machine direction position of this bearing assembly within the outer housing is controlled by a threaded push/pull device mounted on the front cap of the outer housing. Using this device to adjust one bearing assembly forward and the other backward by the same amount causes the center of the top roll to remain centered over the center of the middle roll while the gap of the top roll will "wrap" around the middle roll. The device enables processors to adjust each side of the top roll by +-0.75 in. (19 mm). PTi noted that PP has been successfully run down to 0.010 in. (0.25 mm) using its roll skewing device. The company offers the device as an option for all of its roll stands.
Honors & Awards
Fiberstar Inc. was awarded the 2015 Food Ingredients Europe (FIE) Natural/Organic Award. The honor highlights companies committed to creating new and novel uses for food ingredients to better the food industry, and recognized Fiberstar's natural solution to replace added pectin within bakery and confectionery fillings, spreads, fruit snacks and fruit preparations for yogurts/smoothies. Citri-Fi 100, a citrus fiber, contains intact pectin that can be activated to produce the natural gelling properties. The ingredient is produced using a patented process that keeps the insoluble and soluble fibers intact. The native pectin within the composition is activated when using high sugar/low pH food processing conditions to produce the natural gelling properties. Since Citri-Fi is offered in various particle sizes, formulators can target specific gelling textures ranging from pulpy to smooth.
Citri-Fi 100 does not require a pre-hydration step or added calcium to create the gelling textures. As a result, product developers may benefit from additional cost savings when replacing pectin. In addition to the cost savings, the Citri-Fi gelling technology is non-GMO, gluten-free, kosher and halal certified. Citri-Fi 100 is labeled as citrus fiber or dried citrus pulp and it contributes fiber to the nutrition label. It can also replace expensive stabilizers or stabilizer systems due to its unique water holding properties.
ExcelVite announced its in-house laboratory has been awarded the 2015 Laboratory Excellence Award by the IKM (Institut Kimia Malaysia / Malaysian Institute of Chemistry). The award is presented by IKM, the professional body that regulates the Chemists Act in Malaysia and is responsible for certifying the competency and maintenance of integrity of its members, especially those performing laboratory analysis pertaining to local legislation in the fields of health, safety and environment. In addition to the needs of analytical laboratories to operate a robust quality system, be technically competent and generate accurate results, the award also requires laboratories to operate with safety and health features in the workplace.
Recently, IKM performed an audit at ExcelVite and certified its laboratory achieved quality goals as stipulated in the international accreditation of ISO/IEC 17025 standards (which ExcelVite has successfully obtained since 2007) and Laboratory Excellence Award requirements. The certification specifically highlighted the competency of ExcelVite's testing of phytonutrients, namely tocotrienols, carotenoids (alpha-, beta-carotene and lycopene) and palm methyl ester that meets the criteria of ISO/IEC 17025 standards.
Personnel
Aker BioMarine, supplier of krill-derived products to the consumer health and wellness and animal nutrition markets, hired Ian Chant as general manager in Australia. He will oversee sales and business development in the region. An industry veteran, Chant has held several positions in laboratory, production management, sales and marketing, business development and general management. For more than 12 years, he worked in the complementary medicines industry, including projects with the Queensland State Government. He recently ran his own management consultancy, providing advice on strategic management as well as lecturing at universities and leadership development programs. Chant is a board member of Complementary Medicines of Australia, a fellow of the Australian Institute of Management, a chapter leader of the International Society of Pharmaceutical Engineers and a board member of the Omega-3 Centre.
Cassandra Heiden joined Chemi Nutra as supply chain manager. In the new position, she will be responsible for customer service, planning, import/export and domestic transportation, inventory management and overall logistics for Chemi Nutra's family of proprietary specialty ingredient products. Heiden spent the past five years working in the import/export and logistics arenas, managing air and ocean freight shipments, booking shipments, managing freight clearances with U.S. Customs and Border Protection, managing inventory, and being involved in billing and rate quotations. Most recently, she was employed by Kuehne+Nagel, Austin, Texas, working as air import coordinator. Kuehne+Nagel is part of the Swiss-owned global transportation and logistics company, a major player in the world's air and sea freight business, operating in more than 100 countries.
Subscribe and receive the latest insights on the health and nutrition industry.
Join 37,000+ members. Yes, it's completely free.
You May Also Like
---