New F&B Products, News
New F&B Products, News
Several new food and beverage products are giving consumers an array of options—from salt-free grilling options to Butter Crisps—while ingredient suppliers are giving product developers alternatives to egg replacers, new snack seasonings and more.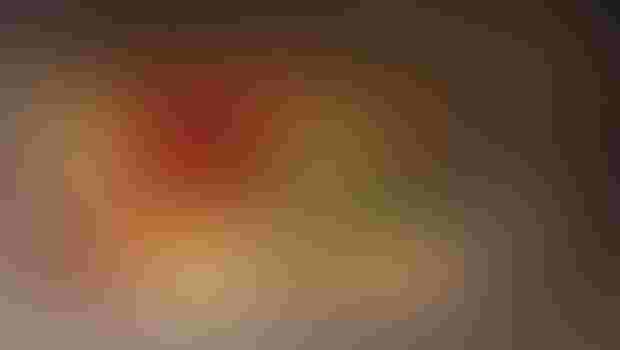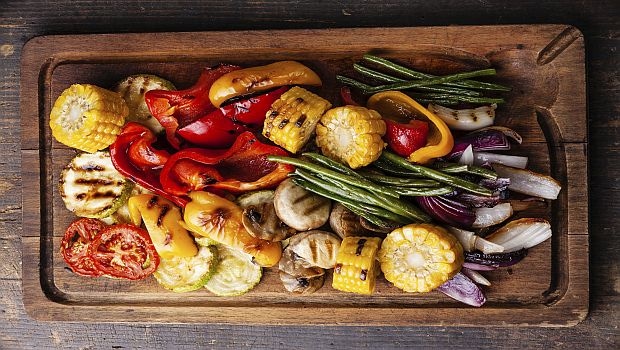 Several new food and beverage products are giving consumers an array of options—from salt-free grilling options to Butter Crisps—while ingredient suppliers are giving product developers alternatives to egg replacers, new snack seasonings and more. Check out these new products, new ingredients and industry news.
New Products
Engage Organics introduced two new Go-Grill A-Rubs: barbecue blends that keep the flavor in barbequing without the salt.
"All of our eleven seasoning blends are salt-free, organic and non-GMO and our mission is a healthier, tastier American diet," said Pat Gage, Engage Organics' founder and CEO. "There's no reason why one of America's favorite summer pastimes, barbequing, can't be healthier and better tasting as well."
The two new blends, Hot Go-Grill-A-Rub ™ and the Mild, Seed-Free Go-Grill-A-Rub, ™ are taking the bland out of salt-free grilling and adding naturally savory and delicious taste to potatoes and vegetables with blends of organic herbs and spices like paprika and basil with red pepper and oregano. The Hot Go-Grill-A-Rub puts a fiery zest into anything barbecued, while the Mild Seed-free Go-Grill-A-Rub blend gives veggies, tofu, rice, potatoes and grilled veggies a robust flavor.
Malaysia-based Eu Yan Sang developed Healthmune+ Junior, a sachet that contains blended prebiotic and probiotic with coca powder and Biothera's signature ingredient—Wellmune, a clinically proven immune boosting super fiber. Designed to support immune function and overall health of children ages 1 and older, the coca-flavored powder is a fun and easy way for children to get the daily immune support they need by mixing a serving with water or milk, or by pouring it directly on the tongue.
"With a developing immune system and continued exposure to new health challenges, young children are particularly good candidates for the everyday immune support," said Ms. Yap Chai Hwa, assistant product development manager at Eu Yan Sang. "Wellmune's clinical research demonstrates the ingredient's ability to enhance key immune functions in children, make it an ideal ingredient for moms and families looking to safely and effectively support their children's overall health and wellness." 
Sugar Bowl Bakery, a family-owned and operated bakery, unveiled its new line of Batter Crisps: thin and crispy cake-flavored crisps.
"The concept behind the Batter Crisps comes from our rich history in cake baking," said Andrew Ly, CEO of Sugar Bowl Bakery. "The flavor and texture of the light and crispy treats were inspired by the magical moments spent in our home kitchens making a mess and getting batter everywhere but inside the pan. The Batter Crisps taste as if you were baking a cake and decided to forgo the pan and drip the batter right onto a cookie sheet. They are simply delicious!"
The Batter Crisps come in four varieties: Devil's Food, French Vanilla, Carrot Cake and Lemon Snow—which merges lemon and coconut flavors. Just like all Sugar Bowl Bakery products, these new treats are made using only the highest quality ingredients and have no preservatives or cholesterol. Each bite-sized treat has zero grams of trans-fat and contains no artificial flavors or coloring.
Wixon unveiled its latest on-trend toppings for salty snacks, offering seasonal tastes for any time of year. The new topical seasonings can be adapted to a variety of industries, such as foodservice and consumer products, and include:
Beans & Franks: This classic blend tastes slow-baked, featuring molasses, onion, yellow mustard, garlic, spices, pinto beans, and natural smoke and grill flavors.

Chargrilled Corn on the Cob: Use this rich topping of sugar, butter, cream, cheese, and milk, plus a touch of salt, for a sweet snack.

Grilled Brat: Reminiscent of the popular cookout staple, garlic, onion, spices, corn, salt, and yellow mustard create a savory bite.

Peanut Butter & Jelly: Improving upon a favorite childhood snack, this topical seasoning blends toasted sesame oil, roasted potato, sugar and salt.

Sweet Chili & Sour Cream: Paprika, onion, tomato, garlic, spices, chili pepper and sour cream make a hearty topping with a bit of zest.
TIC Gums launched TIC Pretested® Apple Pectin series with a lineup of six products, including non-GMO and organic compliant options. Pectin is commonly used as a setting agent for jams and jellies and can also provide viscosity and gelation to bakery fillings and texture to beverage applications. Given that availability and price have significantly affected the supply of citrus pectin, which has been an industry standard until now, TIC Gums developed this 1:1 replacement for citrus pectin. When selecting the correct grade of TIC Pretested Apple Pectin, ingredient classification, processing parameters and other ingredients within the formulation must be considered so product developers are encouraged to engage with the Gum Gurus® who will utilize their knowledge of hydrocolloid systems and a pilot plant to help deliver ideal texture and stability.
MGP introduced Arise® wheat protein isolates that provide highly functional, cost- effective alternatives to egg-based proteins in a wide range of products. They are especially ideal for inclusion in flour-based products such as bread and other bakery goods, pasta and noodles, and batters and breadings.
Arise 6000 possesses minimum protein of 85 percent (N x 6.25, dry basis) and demonstrates exceptional elastic properties. For bakers, it decreases dough mix time while increasing dough extensibility, water absorption, bread loaf volume and crumb firmness. It also increases the firmness of pasta and serves as an effective and economical replacement for egg white powder in retorted pasta. Arise 8000, which features similar benefits, averages a minimum 94-percent protein (N x 6.25, dry basis). This newest addition to MGP's Arise family of protein isolates also shows enhanced mixing capabilities, along with high-viscoelastic properties.
Solazyme launched AlgaVia™ Whole Algal Flour, a high-lipid powder for use in bakery goods and sauces that can efficiently replace or reduce egg yolks in many product formulations—Alfredo sauce, challah bread, chocolate chip cookies, low-fat mayo and more. Whole Algal Flour is a whole-food ingredient that contains oil, fiber, protein, starch and micronutrients such as lutein and zeaxanthin.
The flour uses three mechanisms of action that mimic the function of egg yolks in many recipes:
Emulsification: this capability is due to the phospholipids, and mono- and di-glycerides

Full body mouthfeel: this capability comes from the interaction of the oil, starches and fibers together to provide a full rich mouthfeel and textural experience

Moisture control: this capability is due to the presence of fibers, starches, and polysaccharides in the ingredient
News
Welch's grape juice brand and Taura Natural Ingredients have created a partnership in which inclusions produced from Welch's Concord Grape Juice and Purée will be available to manufacturers of products such as nutrition bars, confectionery, bakery products and breakfast cereals for the first time. To be marketed as FruitWorx®, the new inclusions will contain all the taste and nutrients of the Concord Grape. Taura Natural Ingredients will create concentrated pieces and pastes from Welch's Concord Grape Juice and Purée using its URC® (Ultra Rapid Concentration) process, a process of concentrating the taste, texture and natural goodness of fruit into pieces, flakes and pastes for use in a wide range of exciting formats—either alone or in combination with other fruits, and blended with grains including ancient grains such as chia.
Subscribe and receive the latest insights on the health and nutrition industry.
Join 37,000+ members. Yes, it's completely free.
You May Also Like
---