New F&B Products, Ingredients & News
New F&B Products, Ingredients & News
Summer is the season for seafood, coconut-flavored cocktails and fried chicken. Fortunately, the food and beverage industries are in full swing, launching summer-friendly products such as frozen small-bite seafood meals, a collection of coconut products and more. In addition to new product and ingredient debuts, several companies have news regarding expansion, business operations and more.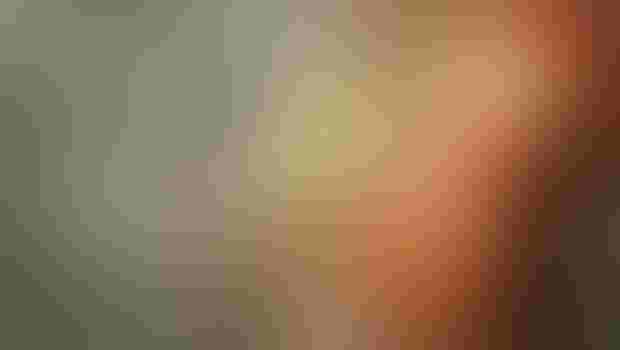 Summer is the season for seafood, coconut-flavored cocktails and fried chicken. Fortunately, the food and beverage industries are in full swing, launching summer-friendly products such as frozen small-bite seafood meals, a collection of coconut products and more. In addition to new product and ingredient debuts, several companies have news regarding expansion, business operations and more.
New Product
Sea Cuisine, a frozen seafood company, is rolling out Sea Cuisine Small Bites™ and Sea Cuisine Ready Selects™. The new Bites line includes: Lobster Mac and Cheese Bites, Hickory Bacon Wrapped Scallops, Sriracha Buffalo Shrimp and more; and the Ready Selects line includes: Potato Crusted Cod, Fire Roasted Cajun Salmon, Honey Chipolte Salmon and more.
Il Morso is a "real food" espresso edible that gives the same kick from your morning espresso in one chocolate bite. It's made with only three to five ingredients, including organic espresso beans, cocoa butter and cane sugar. Each is 100-percent organic, fair and farm traceable. The measured caffeine dose gives more control of your body and how you use caffeine for energy. Instead of calorie-rich lattes or energy drinks laced with sugar and chemicals, Il Morso is simple: it has just 1 g of sugar, 15 to 25 calories and 2.5 g of fat. The company crafts "bean to bar" coffee and tea that is delicious.
Annie B's introduced a new coconut caramel flavor. The new flavor from Annie B's joins other flavors like chocolate, butter rum, sea salt caramel, and maple. Each individually wrapped coconut caramel is made using local products including brown sugar, water, corn starch, butter, corn syrup, sweetened condensed milk, inverted sugar and natural coconut flavor.
FAL Food and Beverages introduced Coco Joy, an all-natural portfolio of coconut products. The Coco Joy collection includes premium classic and flavored coconut waters, natural and flavored coconut milks, natural and flavored coconut oils, coconut flour, coconut sugar and coconut chips, including: Coco Joy Coconut Water, Coco Joy Kids Flavored Coconut Water, Coco Joy Natural and Flavored Coconut Milks, Coco Joy Natural and Flavored Coconut Oils, Coco Joy Natural Coconut Flour, Coco Joy Natural Coconut Sugar and Coco Joy Coconut Chips.
Coco Joy offers a new approach to harvesting coconuts, utilizing a method of cultivating coconuts from the best locations, at the perfect age and time, to create a refreshing, delicious taste.  Coco Joy products are never made from concentrate and are derived purely from fresh coconuts picked from Southeast Asia's tropical forests.
New Ingredients
Sensient Natural Ingredients, a global producer of wholesome, agriculture-based ingredients and solutions, introduced Indian varietals to its varietal chili collection that features chili peppers with heat profiles, colors and flavor notes specific to India.
The Indian varietal chili blends collection includes:
Devanur Chili: a medium heat, reddish-brown chili with an earthy-nutty note

Byadgi Chili: a mild heat chili, with a bright red color and a pungent, but sweet flavor profile

Teja Chili: a very hot and deep red chili, with a biting flavor that gives way to an underlying sweet/fruity profile
With three different heat, color and flavor profiles, the Indian varietal chili blends collection is formulated to help manufacturers deliver bold, regional flavors in a wide span of traditional Indian foods including sauces, savory snacks, seasoning blends, etc.
News
SweetLeaf® Stevia Sweetener was awarded the Stevia Tasteful Best Taste Award by the World Stevia Organization (WSO). The award recognizes the company with the best-tasting stevia product in the world. SweetLeaf Organic Stevia Sweetener received the highest distinction of three leaves at the recent international Stevia Tasteful 2015 gathering in Berlin.
Mi Rancho®, a Bay Area food innovator in the production and global distribution of tortillas and Mexican foods, announced the company's line of organic stone-ground corn tortillas and taco sliders are now Non-GMO Project Verified. Ensuring the company's organic products are free of genetic modifications is just part of Mi Rancho's commitment to consumers, grocers, and food service customers that its products are made from the safest ingredients.
Foran Spice Company of Oak Creek, Wis. has effectively changed its name to Asenzya Inc. in an effort to strategically reposition the company to better meet the needs of its customers and communicate its many unique capabilities.
The family-owned company has had a long-standing presence in the Milwaukee area for more than 60 years. The company's capabilities extend far past just spices, including customized seasoning blends, flavor solutions, finished product innovation and functional ingredient solutions. The name change will allow Asenzya to continue building their capabilities and expanding their efforts within the food-manufacturing realm.  
DSM launched a new campaign entitled Science Can Change The World, designed to shine the spotlight on the unsung heroes of our time: the scientists who are helping to change the world for the better. The campaign kicks off with a video celebrating four visionary scientists with the strength and persistence to, come what may, pursue their dreams and drives home the message that science can play a pivotal role in creating solutions to societal challenges.
On the campaign's new website, a series of vignettes are also rolled out that salute the pioneers from the past and tell the inspiring true stories of some of the most influential game changers working in science today.
Science has had an enormous impact on the development of a healthier, more sustainable and more prosperous society, yet there is still much to be done to tackle the world's most pressing problems such as hunger, poverty, disease and climate change. Every day, scientists across the globe strive to provide answers to these global challenges, making huge personal sacrifices to develop solutions that will benefit all. With its new 'Science Can Change The World' campaign, DSM is highlighting the positive contributions they are making and the importance of these for our global society.
Diamond Foods Inc. opened the doors to its new 7,000 square-foot innovation center in Salem, Oregon. Adjacent to the Kettle Brand® potato chip facility, the innovation center will drive new product offerings for Diamond's entire family of brands, including Kettle Brand®, Pop Secret®, Emerald® Nuts and century-old Diamond of California®.
The new center features an R&D kitchen and lab that allows for production of product samples and simulates preparation processes, as well as a concept room designed for ideation and customer meetings and a sensory evaluation center for real-time product testing with consumers. Already the team is finalizing products that will soon be in the marketplace, on the heels of recent launches that include Kettle Brand Pepperoncini and Dill Pickle flavored potato chips, and Emerald Raspberry Glazed almonds. 
Diamond Foods worked with the Portland, Oregon office of ZGF Architects, which designed the building not only to provide a state-of-the-art research and development facility, but to reflect the surrounding natural habitat. The building is clad in natural, steam-treated pine and Douglas fir on the exterior and the façade folds inward to provide shade and daylight based on sun direction. An energy-conscious ventilation system and other features reduce energy consumption, and custom-designed rain gardens manage waste and storm water run-off to help preserve the nearby wetland.
Gamay Foods, a supplier of dairy flavor systems, custom seasonings and sauces, opened a new Innovation Center in New Berlin, Wisconsin. Designed to deliver a superior level of creative flavor and taste solutions, the $1.5 MM investment demonstrates the company's ongoing commitment to the food manufacturing and foodservice industries.
Housing new labs and offices, the 10,000 square-foot site enables Gamay to offer its full range of technical services, including dairy flavor creation and application, dry sauce and seasoning development and custom sauce applications in one location. It is almost double the size of the company's previous R&D tech center in Alexandria, Virginia, and will currently employ 14 food scientists/application specialists, two research chefs, the director of R&D, and the technical director-dairy flavors.  The building will also allow for continued growth as dictated by continued increase in sales.
Subscribe and receive the latest insights on the healthy food and beverage industry.
Join 47,000+ members. Yes, it's completely free.
You May Also Like
---