New F&B Product Launches, Organic vs. Natural Research, News and More
New F&B Product Launches, Organic vs. Natural Research, News and More
As SupplySide West kicks off in Las Vegas, many companies are introducing new ingredients or new research at the expo. Off the show floor, many food and beverage companies are launching tasty snacks such as gluten-free chocolate-covered pretzels and gluten-free breakfast oats.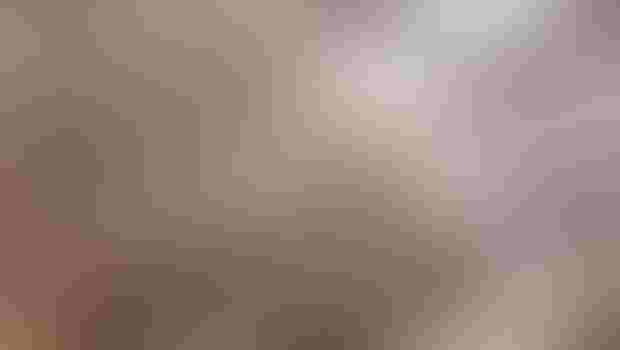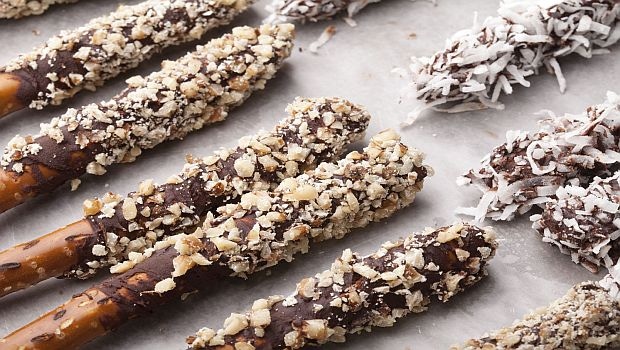 As SupplySide West kicks off in Las Vegas, many companies are introducing new ingredients or new research at the expo (check out the results of a consumer research study on consumers' views of natural and organic). Off the show floor, many food and beverage companies are launching tasty snacks such as gluten-free chocolate-covered pretzels and gluten-free breakfast oats.
New Products and Ingredients
Bakery On Main, creator of gluten-free breakfast foods and snacks, introduced a lineup of Happy Oats. Certified gluten-free, NON-GMO Project Verified, vegan and OU Kosher, Happy Oats are made at Bakery On Main's dedicated gluten-free facility in Hartford, Connecticut, and are monitored by a third-party certifier from farm to fork.
The lineup's three inviting varieties include: Happy Rolled Oats, Happy Quick Oats and Happy Steelcut Oats. The steel-cut oats are sliced into two to three pieces and take about 30 minutes to cook. The rolled oats, aka old-fashioned oats, have been steamed and flattened and take about 15 minutes to cook. The quick oats have been cut into several pieces before being steamed and flattened into thinner flakes and take about 5 minutes to cook. Each variety is free of preservatives and naturally provides a good source of protein. They are also an excellent source of heart-healthy fiber and are low in saturated fat and free of cholesterol.
Gratify introduced a full line of certified gluten-free pretzel snacks in various flavors and shape—from twists, sticks and thins to chocolate- and yogurt-coated pretzels. They are dairy- and egg-free and made with non-GMO ingredients. It also offers limited-edition holiday items such as dark chocolate peppermint pretzel twists and peanut butter & milk chocolate pretzel twists.
Baobab Foods, creator of nutrient-dense superfood products, is launching Baobest™ Organic Moringa Leaf Powders for wholesale and industrial food formulation at SupplySide West. Designed to mix seamlessly into a variety of products to infuse the nutritional power of moringa leaf, Baobest Organic Moringa Leaf Powders are GFSI certified and blend easily with proteins, greens or fruit powders for nutritional powder mixes. The powders can also be added to smoothie bases, baked goods, nutrition bars, granola clusters, cereals and more.
The power is available in two formats:
Raw Powder: minimally processed with a wider range of microbial levels

Low Total Plate Count (LTPC) Powder: employs a dry steam kill step to establish overall lower plate count levels without impacting nutrient values
Visit Baobab Foods at SupplySide West at booth #1628
Former PepsiCo executive, Richard Bellas, joined the DFI team as the company's chief commercial officer (CCO). He worked for PepsiCo for 22 years in various senior management roles: packaging commercialization, global procurement based in Hong Kong and the United States, as well as leading its Advertising and Marketing Global Procurement Center of Excellence.
"One of Richard's key responsibilities will be to coordinate and drive the growth of DFI with zero-calorie, great-tasting sweeteners that do not contain any transgenic materials," said Paul Magnotto, founder and CEO of DFI. "He will bring enormous energy to growing our bioplastics and methionine lines of business as well."
News
The Organic & Natural Health Association released the results of a consumer research study conducted as a first step in their initiative to set the standard for the term "natural." The online research study of 1,005 U.S. consumers was conducted by Natural Marketing Institute (NMI) and found one in three consumers do not make a quality distinction between the terms "natural" and "organic" and/or government regulation for products with such labels.
Other findings from the study confirmed more confusion in the marketplace with the term natural. Common misconceptions include the belief that most vitamins come from natural sources and that "natural" means no pesticides are used. And while three-fourths of consumers perceive that organic foods must be at least 95-percent free from synthetic additives, almost two-thirds of consumers expect the same standard from natural foods. Further, approximately half of the consumers surveyed believe that natural means the product is free of synthetic pesticides and are non-GMO, attributes that are unique characteristics of organic products.
With 46 percent of consumers surveyed believing that the U.S. government regulates the term natural, the study concluded the organic industry should improve education for consumers regarding the differing attributes of organic and natural in order to elevate the status of organic. Furthermore, manufacturers producing natural products need to continue to clarify the meaning of natural so the term does not become diluted and lose significance among consumers.
In the research study, consumers indicated that they were more likely to use natural than organic foods; in fact, 60 percent reported using organic less than once a week or not at all with more than one-third using natural once a day or more. When it comes to meats labeled as natural, attributes of "no-added growth hormones" and "antibiotic-free" were of primary importance to consumers.
"The overarching intent of this survey is to improve access to quality organic and truly natural food, products and services," said Karen Howard, CEO and executive director of Organic & Natural. "Our goal is to support increased access through consumer research and education and we are now embarking on the development of a program that will create a clear, meaningful definition for natural foods, followed by a definition for natural supplements."
Howard said based on study results Organic & Natural will require the definition of natural, like organic, to translate into 95 percent of all ingredients qualifying as such, with explicit definition of ingredients qualifying for the 5 percent exclusion. In the case of fortified food and dietary supplements, synthetic vitamins will qualify for the exclusion with the exception of synthetic vitamin E and D. Organic & Natural's definition of natural will be comparable to the definition of organic, requiring that all natural labeled food be non-GMO and not contain artificial preservatives, colors, flavoring or sweeteners, but in some cases there will be additional criteria beyond organic standards. For example, beef will be held to organic standards and must be grass-fed and pastured to earn a natural designation. They will also promote quality standards for organic and natural by endorsing the ancillary certifications upon which consumers currently rely upon, including non-GMO and grass-fed beef.
Subscribe and receive the latest insights on the healthy food and beverage industry.
Join 47,000+ members. Yes, it's completely free.
You May Also Like
---