Natural ways to help regulate blood glucose
Natural ways to help regulate blood glucose
Ingredients such as cinnamon, chromium, berberine and citrus flavonoids have shown promise in helping support blood glucose levels.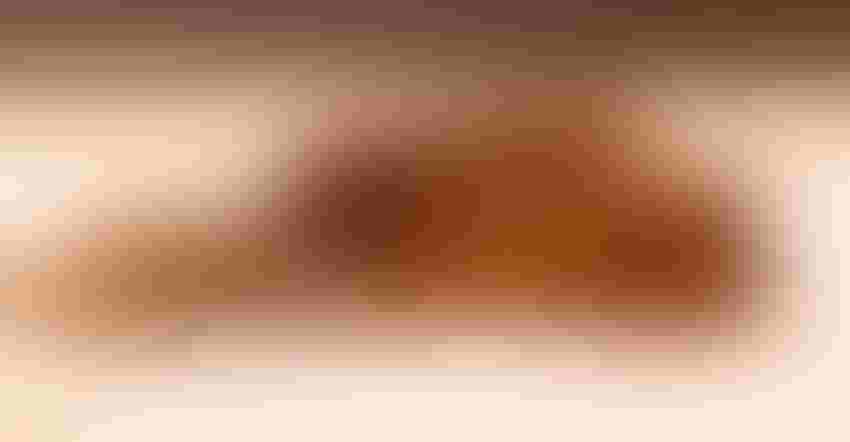 The proper management of blood glucose is a vital aspect of good long-term health. Unfortunately, the average American diet and the commonality of sedentary lifestyles makes raised blood glucose levels all too prevalent.
To make matters worse, current advances in medicine and technology have still not uncovered a way to reverse type 2 diabetes; a literal point of no return when the body may chronically suffer many additional complications as a result. That's why proactive measures against elevated blood glucose levels are essential to maintaining better health and well-being. By adding the right supplements or functional foods and beverages to one's diet, consumers will find it easier to manage their blood glucose—and by doing so, they stand to benefit across multiple health parameters.
When it comes to supplementation, a few "legacy" ingredients can help. Cinnamon, chromium and berberine have long been recognized for their ability to help blood glucose regulation. Additionally, innovative and recent research into citrus flavonoids found them to be an efficacious source of support comparable to those legacy ingredients.
Before discussing the ingredients, it is important to understand that prediabetes—when blood glucose levels are elevated beyond a healthy range but not yet considered to be type 2 diabetes—has become increasingly prevalent within the U.S., currently accounting for over one-third of the population.1 Research, including the book "Prediabetes" accessible via StatPearls, has projected that 70% of prediabetic adults will progress to type 2 diabetes if they don't make any lifestyle improvements.2
High blood sugar, even within a prediabetic range, can cause a variety of health complications. The health risks increase further with the onset of type 2 diabetes, which the CDC estimated accounted for health care costs of $327 billion in 2017, averaging $16,750 annually per type 2 diabetic. Reducing the potential for future health risks and health care costs are two major reasons for consumers to turn to natural products, as well as working to improve their diets and exercise.
Cinnamon
Because of its vast culinary use, cinnamon is widely recognized as a safe ingredient for consumption. Beyond improving flavor in some dishes, cinnamon has also been extensively researched for its blood sugar regulating benefits, most often in connection to its ability to help regulate insulin resistance and sensitivity.3 A recent human clinical found that prediabetic individuals who supplemented with 500 mg of cinnamon over a 12-week period were able to significantly reduce fasting plasma glucose by the end of the trial.4 The study also indicated improvements in glucose tolerance and higher fasting insulin levels compared to baseline and placebo measurements. Other studies have discussed the importance of dosage for statistically efficacious results, often recommending 3 to 6 g of cinnamon daily for optimal longer-term results.5
Chromium
Chromium was first discovered to help enhance glucose metabolism back in the 1950s and is naturally found in many of the foods people eat.6 However, as is often the case in the average American diet, many consumers do not take in sufficient quantities. A 2020 study on 60 overweight individuals found 250 mcg of chromium picolinate improved postprandial glucose when consumed with a meal.7 This ties in with chromium's role in glucose metabolism for regular short-term interventions to lower the potential of long-term risk.
Another study researched the immediate effects of chromium supplementation on insulin and glucose concentrations within a fasting blood sample. The authors concluded that maintaining high plasma chromium helped to significantly improve glucose and lipid metabolism, and lower plasma content was associated with raised blood sugar levels and insulin resistance.8 Despite other studies coming to similar conclusions, in-depth research is needed on the extended use of chromium to help regulate blood glucose levels.
Berberine
For more than a decade, berberine has been one of the leading ingredients for blood glucose management. Studies have found it to efficaciously regulate glucose-lipid metabolism and inflammatory factors.9 By alleviating insulin resistance and reducing the body's inflammatory response, berberine has even shown results comparable to Western medicine and drugs aimed at ameliorating or stabilizing higher-than-normal blood glucose levels.
Additional research positions berberine as an effective ingredient because of its ability to reduce gluconeogenesis in the liver—thereby reducing glucose production within the body—and enhancing glycolysis in peripheral tissues.10 Dosage awareness is very important when implementing berberine into a supplement because of its typically low bioavailability and to avoid the potential of adverse reactions, but the ingredient is considered to be mostly safe.
Citrus flavonoids
Citrus flavonoids, especially those found in lemons like eriocitrin and hesperidin, have also been extensively researched. What is interesting about citrus flavonoids when managing blood glucose levels is their unique tri-pronged approach of addressing several interrelated systems. Similar to other ingredients, citrus flavonoids help to improve insulin sensitivity and balance the inflammatory response.11 But everything comes full circle because of their strong antioxidant capacity as well.12,13 By helping to address the cycle—associated with unhealthy blood glucose levels—of increased insulin resistance, pro-inflammatory cytokine production and oxidative stress, citrus flavonoids help to efficaciously manage blood glucose levels; and combining multiple citrus flavonoids has shown to be an effective means to improving fasting blood glucose at a low dose of 200 mg.14
Many different yet effective natural methods are available to help consumers maintain healthy blood glucose levels. The standard benefit among most of these ingredients is the reduction of insulin resistance, but additional factors that can help to improve efficacy include improving antioxidant capacity and the regulation of the inflammatory response. Raised blood glucose is a serious problem in the U.S., but the natural products industry has a great opportunity to help the long-term health of the nation and the world by developing innovative products and educating consumers about their benefits.
As a third-generation ingredient manufacturer for the natural products industry, Rob Brewster is proud to be part of the health and wellness world. He followed in his grandfather's and father's footsteps, helping their company Brewster Foods grow since he joined in the 1990s, and then partnering with Syntech to form Ingredients by Nature, a world leader of citrus bioflavonoids and extracts. As president, Brewster takes pride in citrus science and continues to invest heavily in citrus flavonoid science for condition-specific applications and holistic wellness.
References
1 DeJesus RS et al. "Incidence Rate of Prediabetes Progression to Diabetes: Modeling an Optimum Target Group for Intervention." Popul Health Manag. 2017;20(3):216-223.
2 Tabák AG et al. "Prediabetes: a high-risk state for diabetes development." Lancet. 2012;379(9833):2279-2290.
3 Qin B et al. "Cinnamon: potential role in the prevention of insulin resistance, metabolic syndrome, and type 2 diabetes." J Diabetes Sci Technol. 2010;4(3):685-693.
4 Romeo GR et al. "Influence of Cinnamon on Glycemic Control in Individuals With Prediabetes: A Randomized Controlled Trial." J Endocr Soc. 2020;4(11):bvaa094.
5 Kizilaslan N and Erdem NZ. "The Effect of Different Amounts of Cinnamon Consumption on Blood Glucose in Healthy Adult Individuals." Int J Food Sci. 2019;2019:4138534.
6 Cefalu T and Hu F. "Role of Chromium in Human Health and in Diabetes." Diabetes Care. 2004;27(11):2741-2751.
7 Östman E et al. "A novel nutritional supplement containing amino acids and chromium decreases postprandial glucose response in a randomized, double-blind, placebo-controlled study." PLoS One. 2020;15(6):e0234237.
8 Ngala RA et al. "The effects of plasma chromium on lipid profile, glucose metabolism and cardiovascular risk in type 2 diabetes mellitus. A case - control study." PLoS One. 2018;13(7):e0197977.
9 Cao C and Su M. "Effects of berberine on glucose-lipid metabolism, inflammatory factors and insulin resistance in patients with metabolic syndrome." Exp Ther Med. 2019;17(4):3009-3014.
10 Feng X et al. "Berberine in Cardiovascular and Metabolic Diseases: From Mechanisms to Therapeutics." Theranostics. 2019;9(7):1923-1951.
11 Assini JM et al. "Citrus flavonoids and lipid metabolism." Curr Opin Lipidol. 2013;24(1):34-40.
12 Gattuso G et al. "Flavonoid Composition of Citrus Juices." Molecules. 2007;12(8):1641-1673.
13 Ferreira PS et al. "Citrus flavanones prevent systemic inflammation and ameliorate oxidative stress in C57BL/6J mice fed high-fat diet." Food Funct. 2016;7(6):2675-2681.
14 Ribeiro CB et al. "Effectiveness of Eriomin in managing hyperglycemia and reversal of prediabetes condition: A double-blind, randomized, controlled study." Phytother Res. 2019;33(7):1921-1933.
Subscribe and receive the latest insights on the health and nutrition industry.
Join 37,000+ members. Yes, it's completely free.
You May Also Like
---