Macrotrends in cognitive health space light fire under suppliers
Macrotrends in cognitive health space light fire under suppliers
Demographic and post-pandemic trends bode well for cognitive health ingredients. Two suppliers are responding.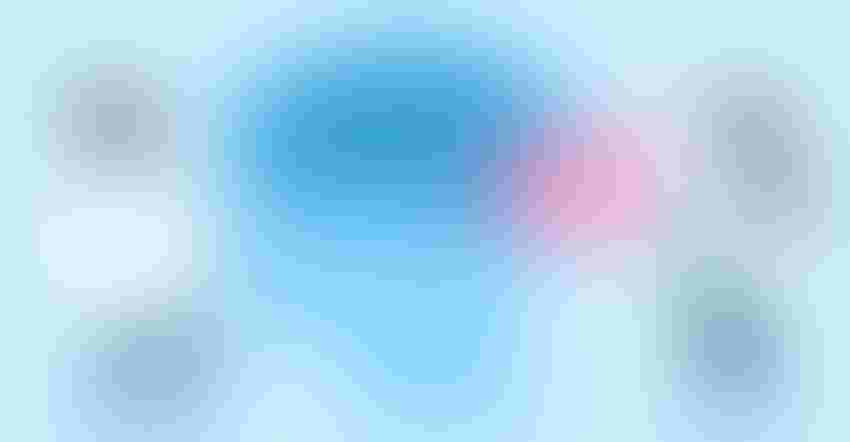 A predicted uptick in demand for cognitive health ingredients has driven product development for two prominent suppliers.
Natural Products Insider sat down with PLT Health Solutions and Sabinsa at the recent Natural Products Expo West trade show to get insights into their near-term strategies. In both cases, the suppliers said the demand for cognitive health has weighed heavily on their planning.
Emerging landscape for cognitive health ingredients
The ongoing global pandemic has sent a cognitive health pulse into the world's population unlike anything seen for more than several generations. Perhaps the post-World War II environment may have been similar in that regard.
One aspect of this is possible post-infection side effects for the 761 million people who have been infected with Covid-19.
"Brain fog" is a widely reported side effect, with more than 1,000 scientific papers listed on the PubMed database focused on the phenomenon since the start of 2021.
Another aspect is the general stress in dealing with a return to a workplace environment of uncertain safety from a viral-disease standpoint.
To that can be added the implications of another three years of the U.S. population getting increasingly older. The median age of the U.S. population was 38.4 in 2019, and by 2022, that had increased to 38.8. By 2030, it's projected that more than 73 million Americans will be 65 or older.
A 2015 review found an individual's cognitive-processing speed begins to deviate downward from the mean at about 52 and the decline steepens in one's early 60s. The implications for cognitive health products are obvious.
PLT launches new cognitive health ingredient
Both PLT and Sabinsa said their ingredients are well poised to benefit from these developments.
"PLT has been at the forefront of the whole cognitive space," said Steve Fink, vice president of marketing for the company, which is based in Morristown, N.J. "We thought it's important because the brain is connected to so many other physiological elements."
To address growth in the cognitive space, PLT launched a new ingredient at the trade show called Nutricog Cognitive Performance Complex, which the company bills as a patented combination of Haritaki (Terminalia chebula) and Boswellia (Boswellia serrata)—standardized to gallic acid, ellagic acid and amyrins.
Boswellia is a long-known Ayurvedic mainstay, but Haritaki is less familiar to Western audiences. The botanical is a tree species native to the Indian Subcontinent, whose fruits are used in a variety of traditional medicinal preparations, including those aimed at neuroprotection.
According to PLT, a 120-day, randomized, placebo-controlled trial done with older adults demonstrated improvements in learning, memory, sustained attention, working memory and executive function.
Sabinsa ups its Sabroxy game
Anurag Pande, Ph.D., is vice president of scientific affairs at Sabinsa, which has headquarters in Bengaluru, India and operations in New Jersey and Utah as well.
Pande said his company saw the cognitive health writing on the wall, too. That's why the longtime supplier sought to bolster the scientific backing for its Sabroxy ingredient.
"We fell that nootropics will have a higher demand," he said. "Post-pandemic stress and anxiety have increased."
Sabinsa bills Sabroxy as a standardized extract prepared from the dried bark of the Indian trumpet tree (Oroxylum indicum) that contains a minimum of 10% Oroxylin A to help improve memory and to support neuronal functions.
A 2019 study on the ingredient published in the journal Frontiers in Aging Neuroscience suggested that it "is a promising herbal candidate for the improvement of cognitive function in older adults with self-reported cognitive complaints."
Patents on Sabroxy were among those highlighted by the company earlier this year when it passed a milestone of 400 patents granted on its ingredients.
Subscribe and receive the latest insights on the health and nutrition industry.
Join 37,000+ members. Yes, it's completely free.
You May Also Like
---