Ingredients to help de-stressing, falling asleep, staying asleep
Ingredients to help de-stressing, falling asleep, staying asleep
Chamomile, passionflower, theanine, ashwagandha, glycine and CBD are among the many ingredients suited for supporting stress reduction, rest.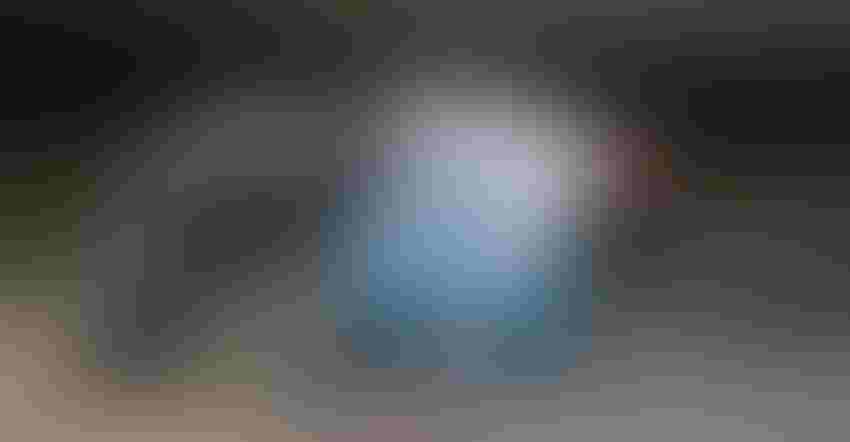 Sleep is probably one of the most important aspects of health. Although everyone loves to sleep, most people don't get enough of it. Unfortunately, most adults know what it feels like when restful sleep is lacking.
Along with eating, sleep is a biological requirement. A plethora of scientific evidence touts the health benefits of good sleep.1 However, many people are unable to get that restful night's sleep they so badly need.
The basic recipe for good sleep consists of:
Maintaining a consistent routine of going to sleep and waking up around the same time every day, even on the weekends.

Exercising regularly—people who do so feel more energy during the day and sleep better at night.

Managing stress and winding down before going to sleep.

Consuming healthy, nutrient-dense foods.
Easier said than done.
Dietary supplements can help play an important role in good sleep. Interest in stress and sleep supplements has grown substantially over the past decade, and more recently with the unprecedented global health crisis.
Generally speaking, a good stress and sleep formula will support relaxation, help the person fall asleep, and help them stay asleep so good quality rest is achieved (and there is a such a thing as quality vs. quantity of sleep and its impact on health and restfulness).
Nutrients for stress management
It's easy to see why managing stress and calming one's mind helps prepare the body for proper sleep. Several nutrients may aid the process.
Chamomile (Matricaria recutita) extract is colloquially known for its stress-soothing properties. Studies have suggested chamomile can help reduce symptoms of anxiety,2 as it contains apigenin, an antioxidant that binds to specific receptors in the brain that may help decrease anxiety and stress.3
Passionflower (Passiflora incarnata) extract can help relieve anxiety by boosting gamma-aminobutyric acid (GABA) in the brain, which lowers brain activity, promoting relaxation.4
Theanine, an amino acid found in tea and mushrooms, has been used for to help improve mental function, stress and anxiety.5 Theanine works by helping transmit nerve impulses in the brain.6
Ashwagandha (Withania somnifera) is an ayurvedic herb and an adaptogen that has been used for centuries to help the body cope with stress.7 It contains triethylene glycol, which induces sleep.8
Glycine is an amino acid that has strong anti-anxiety properties, as it is antagonistic with norepinephrine.9 When one experiences stress, norepinephrine is released, creating feelings of anxiety and panic.
CBD is an incredibly popular nutrient that is being used for chronic stress.10 It can help restore balance to the body's endocannabinoid system, reducing anxiety and promoting calmness.11
Nutrients that may help people fall asleep and stay asleep
Once a person falls asleep, staying asleep is critical to get the body into deep sleep, where the body produces growth hormones, regulates the immune function, and develops and repairs muscle tissue.
Melatonin is probably the most well-known natural sleep aid. Melatonin is a natural hormone that plays a role in the natural sleep-wake cycle.12 Melatonin levels are highest at night, and newborn babies have exceptionally high levels of melatonin. As one ages, the levels of melatonin decline. However, melatonin is one of those nutrients where more may not necessarily be better. Since it's a powerful hormone, some may experience vivid dreams or difficulty sleeping when taking higher doses (more than 3 mg).13 Additionally, the body builds a tolerance to dietary melatonin. Many factors need to be considered when formulating with melatonin, but it certainly remains the most popular natural sleep aid.
GABA is an amino acid naturally produced in the brain. It is an inhibitory neurotransmitter as it blocks certain brain signals and decreases activity in the nervous system. Low GABA levels have been linked to insomnia and poor sleep.14,15
Valerian (Valeriana officinalis) is a sedative herb that has been used since ancient times to promote sleep. It inhibits the breakdown of GABA in the brain, and some studies have shown valerian can help reduce the amount of time to fall asleep by 15 to 20 minutes.16
Tryptophan is an essential amino acid naturally found in turkey, milk, yogurt, eggs and fish. It is used by the body to make niacin, which is important for the production of serotonin and melatonin.17,18
Vitamin B6 aids in the production of serotonin and melatonin and also helps support the nervous system.18,19
Magnesium is an important mineral in many biological functions, but works to help improve sleep by increasing GABA.18
Unfortunately, no one-size-fits-all approach applies to stress and sleep supplements. However, brand owners would certainly benefit from understanding their customer base better to help design formulas that have a higher chance of being efficacious. Additionally, working with an experienced formulator and contract manufacturer can help a brand develop the appropriate formula and dosage form—which can lead to both the brand and consumers having peace of mind about a better night's rest.
Edward Shneyvas is senior vice president of research and development (R&D), innovation and business development at Best Formulations, a full scale contract manufacturer of nutraceuticals and dietary supplements including softgels, capsules, tablets, powders and teas.
References
1 Worley SL. "The Extraordinary Importance of Sleep: The Detrimental Effects of Inadequate Sleep on Health and Public Safety Drive an Explosion of Sleep Research." P T. 2018;43(12):758-763.
2 Mao JJ et al. "Long-term chamomile (Matricaria chamomilla L.) treatment for generalized anxiety disorder: A randomized clinical trial." Phytomedicine. 2016;23(14):1735-1742.
3 Keefe JR et al. "Short-term open-label chamomile (Matricaria chamomilla L.) therapy of moderate to severe generalized anxiety disorder." Phytomedicine. 2016;23(14):1699-1705.
4 Janda K et al. "Passiflora incarnata in Neuropsychiatric Disorders-A Systematic Review." Nutrients. 2020;12(12):3894.
5 Hidese S et al. "Effects of L-Theanine Administration on Stress-Related Symptoms and Cognitive Functions in Healthy Adults: A Randomized Controlled Trial." Nutrients. 2019;11(10): 2362.
6 Williams JL et al. "The Effects of Green Tea Amino Acid L-Theanine Consumption on the Ability to Manage Stress and Anxiety Levels: a Systematic Review." Plant Foods Hum Nutr. 2020;75:12-23.
7 Pratte MA et al. "An alternative treatment for anxiety: a systematic review of human trial results reported for the Ayurvedic herb ashwagandha (Withania somnifera)." J Altern Complement Med. 2014;20(12):901-908.
8 Lopresti AL et al. "An investigation into the stress-relieving and pharmacological actions of an ashwagandha (Withania somnifera) extract: A randomized, double-blind, placebo-controlled study." Medicine. 2019;98(37):e17186.
9 Venner A et al. "Newly identified sleep-wake and circadian circuits as potential therapeutic targets." Sleep. 2019;42(5):zsz023.
10 Oberbarnscheidt T, Miller NS. "The Impact of Cannabidiol on Psychiatric and Medical Conditions." J Clin Med Res. 2020;12(7):393-403.
11 García-Gutiérrez MS et al. "Cannabidiol: A Potential New Alternative for the Treatment of Anxiety, Depression, and Psychotic Disorders." Biomolecules. 2020;10(11):1575.
12 Ferracioli-Oda E, Qawasmi A, Bloch MH. "Meta-analysis: melatonin for the treatment of primary sleep disorders." PloS one. 2013;8(5):e63773.
13 Sletten TL et al. "Efficacy of melatonin with behavioural sleep-wake scheduling for delayed sleep-wake phase disorder: A double-blind, randomised clinical trial. PLoS Med. 2018;15(6):e1002587.
14 Schür RR et al. "Brain GABA levels across psychiatric disorders: A systematic literature review and meta-analysis of (1) H-MRS studies." Hum Brain Mapp. 2016;37(9):3337-3352.
15 Hepsomali P et al. "Effects of Oral Gamma-Aminobutyric Acid (GABA) Administration on Stress and Sleep in Humans: A Systematic Review." Front Neurosci. 2020;14:923.
16 Shinjyo N, Waddell G, Green J. "Valerian Root in Treating Sleep Problems and Associated Disorders-A Systematic Review and Meta-Analysis." J Evid Based Integr Med. 2020;25:2515690X20967323.
17 Van Lee L et al. "Relation of plasma tryptophan concentrations during pregnancy to maternal sleep and mental well-being: The GUSTO cohort." J Affect Disord. 2018;225:523-529.
18 Doherty R et al. "Sleep and Nutrition Interactions: Implications for Athletes." Nutrients. 2019;11(4):822.
19 Heap LC, Peters TJ, Wessely S. "Vitamin B status in patients with chronic fatigue syndrome." J R Soc Med. 1999;92(4):183-185.
Subscribe and receive the latest insights on the healthy food and beverage industry.
Join 47,000+ members. Yes, it's completely free.
You May Also Like
---