Infectious diseases and probiotics
Infectious diseases and probiotics
Suppliers are developing new technologies to improve the ability of products to deliver active probiotic strains to the targeted area of the gut.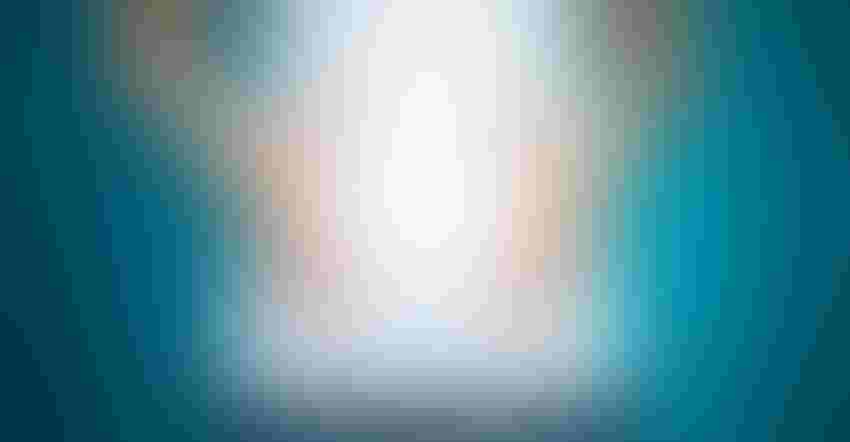 by Suresh Sharma and Irfan Sharieff
Infectious diseases are caused by pathogenic microorganisms, such as bacteria, viruses, parasites or fungi. When disease spreads, it causes an epidemic that spreads directly or indirectly. Several factors may play an active part in declining disease resistance, predisposing people to infectious conditions. Contemporary treatments of diseases include use of antibiotics, antivirals, immunosuppressive therapies and radiation, among others.
However, there is a revolution underway around the understanding of the human microbiome, which could revolutionize the way infectious diseases are handled in the future.
Pharmaceutical approach
Since the discovery of the antibiotic penicillin in the late 1920s, several other antibiotics have been developed. They were successful in treating infections during World War II, and later in diseases such as scarlet fever, pneumonia and bacterial meningitis. The phenomenal success of antibiotics spurred the continuing pursuit of more and better antibacterial compounds.
A Torreya Research Group study reports the global pharma market grew from less than a few million U.S. dollars in the 1930s to over US$1 trillion in sales between 2016 and 2017. Of this, the global infectious disease therapeutics market size was valued at $46.88 billion.
Of late, there has been a trend where large pharma companies are investing less in new drug discovery programs, primarily because antibiotic research and development (R&D) tends to be expensive, risky and time-consuming with unpredictable return on investment (ROI). Another reason is the pathogens have become more resistant to antibiotics over time, and have mutated, increasing the challenges in drug discovery.
Human microbiome
The human gut is sterile at birth and is colonized almost immediately by environmental microorganisms. Among these microorganisms, bacteria are part of the evolutionary history—found in almost all environments around the globe. The gut microbiota continuously changes from birth and has shown to reconfigure itself in response to changing environment, diet, immunological or physiological needs of the host (i.e., the human). Recent technology improvements for collecting and analyzing DNA sequence data have increased the understanding of several microorganisms, including the human microbiome and, specifically, the gut microbiota.
In the last decade, it has been established that two of today's most common medical interventions—antibiotics and immunosuppressant drugs—have such a broad range of activity that they kill most every microorganism in the human gut, not just the pathogenic microorganisms they were to purportedly target.
Probiotics
The World Health Organization (WHO) defines probiotics as live microorganisms intended to provide health benefits to the host, when consumed, generally by improving or restoring the gut flora. Some microbiome-centric interventions have shown efficacy in treatment of several conditions, with no apparent side effects.
Research shows probiotics can help address a range of health conditions, including allergies, joint health, heart health, mental well-being and gastrointestinal (GI) problems. Probiotics can be immensely helpful after a dosage of antibiotics, which disturb the healthy gut microbiota.
Market pains of probiotics
While several probiotic microorganisms are associated with claimed health benefits, these suffer from certain inherent drawbacks that affect their efficient and effective administration. Most of these available strains in natural forms cannot sustain harsh temperature or pH conditions. They must be kept lyophilized, under refrigerated conditions to maintain their viability. Hence, their commercial application remains restricted to either direct oral doses of higher concentrations or in short shelf-life dairy products.
However, suppliers are developing new technologies to improve the ability of products to deliver active strains to the targeted area of the gut. For example,Triphase Pharmaceuticals received a U.S. patent in August 2018 for its ability to convert natural freeze-dried Lactobacillus strains into a format that can withstand high temperatures without encapsulation, enteric coating or genetic modification.
The gut microbiota has been proven to be an active component of the human immune system. Research has also indicated the cross-talk between the gut and its microbiome is a normal part of development. This is essential for the maturation of a correct immune function in early life and to preserve a well-balanced immune homeostasis later in life. With this being an evolutionary truth of human development over ages, it only remains to be seen what other miracles lay in store for probiotics to win the war against infectious diseases that are continually challenging a healthy human life.
Suresh Sharma is the director of operations at Triphase Pharmaceuticals Pvt. Ltd. Irfan Sharieff serves as the company's director of research and development (R&D).
Triphase is presenting a session, "Temperature Stable Probiotics (TSP) with World's Only Thermostable Probiotics," on Thursday, Nov. 8, as part of the IPA Probiotics Resource Center at SupplySide West.
Subscribe and receive the latest insights on the healthy food and beverage industry.
Join 47,000+ members. Yes, it's completely free.
You May Also Like
---