Industry News, New Snacks, ProductsPopcorn, Gluten-Free Breads and Pizzas
Industry News, New Snacks, ProductsPopcorn, Gluten-Free Breads and Pizzas
From a reinvented line of microwave popcorn to new meaty flavors of gluten-free pizza, this week has some tasty product debuts. Also, the news pipeline is full of certifications, hands-on opportunities and more.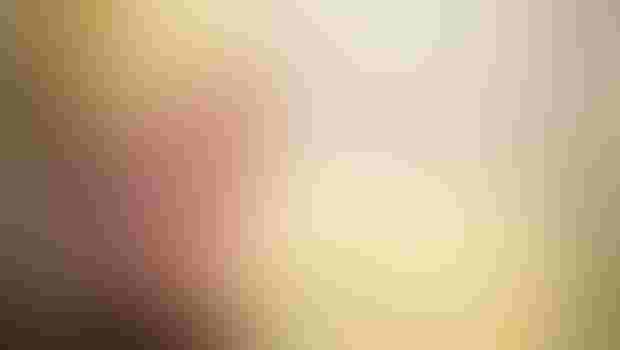 From a reinvented line of microwave popcorn to new meaty flavors of gluten-free pizza, this week has some tasty product debuts. Also, the news pipeline is full of certifications, hands-on opportunities and more. Happy Wednesday.
New Products
Quinn Popcorn, a Boulder-based startup, announced its Microwave Popcorn Reinvented line. The flavor lineup includes: Butter & Sea Salt, Parmesan & Rosemary, Vermont Maple & Sea Salt, Hickory Smoked Cheddar, Olive and Herbs, and Just Sea Salt. Quinn Popcorn started with the mission of cleaning up microwave popcorn, and now it creates snacks that are simple, honest and transparent food.
Smart Flour Foods is expanding its lineup of certified gluten-free frozen pizzas made with ancient grains in the crust. Designed with a proprietary gluten-free flour blend that contains sorghum, amaranth and teff, these whole grains give the pizza crust a delicious taste, classic texture and enhanced nutritional profile.
The new premium varieties include:
Chicken Sausage: Gourmet chicken sausages feature the bold flavors of roasted red peppers, onion, garlic, and savory rosemary.

Tuscan Inspired Uncured Two Meat: Classic Italian meats are paired with the subtle spicy kick of pepperoncini. The genoa salami is seasoned with wine, garlic and sugar, and the pepperoni is robust and flavorful.

Sundried Tomato and Escarole: Sweet sundried tomatoes are a brilliant companion to mellowed escarole, a hearty green from the endive family that has the slightly bitter and spicy taste of a radicchio.
BFree Foods launched its new line of gluten-free wraps, rolls, bagels and bread loaves, which contain non-GMO ingredients such as whole peas, apples, potatoes, buckwheat, corn flour and more. BFree breads won't disintegrate, crack or crumble mid-meal.
In addition to being high-fiber and low-fat, BFree products do not contain wheat, dairy, eggs, nuts or soy. They're also calorie-responsible; BFree Multigrain Wraps, for example, are only 100 calories per wrap.
DIGIORNO® launched DIGIORNO pizzeria!™ thin crust pizzas. Each pizza is made with no artificial flavors, a preservative-free crust that is proofed for nearly 90 minutes before being baked in a 700-degree oven for a thin and crispy crust, drizzled with extra virgin olive oil for a hint of flavor and then topped with a sauce made from scratch using vine-ripened tomatoes, and flavored with basil, thyme and oregano.
They are topped with 100-percent real cheese, premium meats and crisp vegetables picked at the peak of ripeness. They are available in four varieties, including: 
Supreme Speciale: Topped with caramelized onions, red & green peppers, premium pepperoni, Italian sausage

Margherita: Topped with diced roma tomatoes, basil, and mozzarella, parmesan, Romano and asiago cheeses

Primo Pepperoni: Topped with premium pepperoni

Spinach & Mushroom: Topped with spinach, garlic, mushrooms
Industry News
Mediterra® added distribution in more than 800 marquee stores nationwide that include H-E-B, Fresh & Easy, Schnucks and Dierbergs.
"Mediterra's continued growth affirms that people clearly want a delicious, healthy and convenient snack that's different than what's already on store shelves," said Telemaque Lavidas, founder of Mediterra. "The Mediterranean diet is repeatedly proven to be one of the most healthful ways to eat and Mediterra nutrition bars make it easier for people to follow and adhere to this lifestyle."
Watson Inc. is offering a hands on application lab—Explore the Magic of Edible Glitter™—during the 2015 Prepared Foods' R&D Applications Seminar in Chicago, on Wednesday, Aug. 5 at 1:30 p.m. The interactive Application Labs will feature the use of product samples to more effectively demonstrate an ingredient's functionality or its application in a finished consumer product or model system. The Application Lab sessions are longer and more hands-on, interactive, in-depth and comprehensive than the traditional sessions.
Participants will have the opportunity to incorporate Edible Glitter as a decorative topping or inclusion across a wide range of baked goods, savory snacks, dairy products, breakfast cereals and beverages, and see the many special effects possible, such as color and flavor changes.
Celsius Holdings Inc., creator and marketer of Celsius®, announced Celsius' full line of ready-to-drink beverages are officially identified as gluten-free. The certification was completed by Merieux NutriSciences, an industry leader in the safety and quality analysis of consumer goods.
"Consumers have always enjoyed the gluten free RTD Celsius products," said Gerry David, Celsius president and CEO. "We pursued this certification to provide third-partyverification on behalf of our consumers that have expressed concern about gluten. With this recognition, retailers and trade partners can feel confident they have a unique, great tasting product that meets the needs of health conscious customers."
Prinova launched a new responsive website designed for customers in the United States and Canada. It allows them to learn more about Prinova, get product samples, quotes and prototypes, and read about the latest industry trends.
Prinova's new website features several new tools for visitors, including case studies, application lab appointments and the option to talk to an expert. It makes it easier for visitors to find what they are looking for in one place, and to see how Prinova can help bring their ideas to life. There is a section on trends, highlighting industry products or ideas that are trending, and products that Prinova carries that are hot in the marketplace. Customers can also sign up for the monthly Market Report, which offers global market information on pricing and availability.
Subscribe and receive the latest insights on the healthy food and beverage industry.
Join 47,000+ members. Yes, it's completely free.
You May Also Like
---