Higher intake of linoleic acid may reduce type 2 diabetes risk
Higher intake of linoleic acid may reduce type 2 diabetes risk
Individuals who consume foods rich in linoleic acid (LA) may have a reduced risk of developing type 2 diabetes, according to a recent study published in Diabetes Care.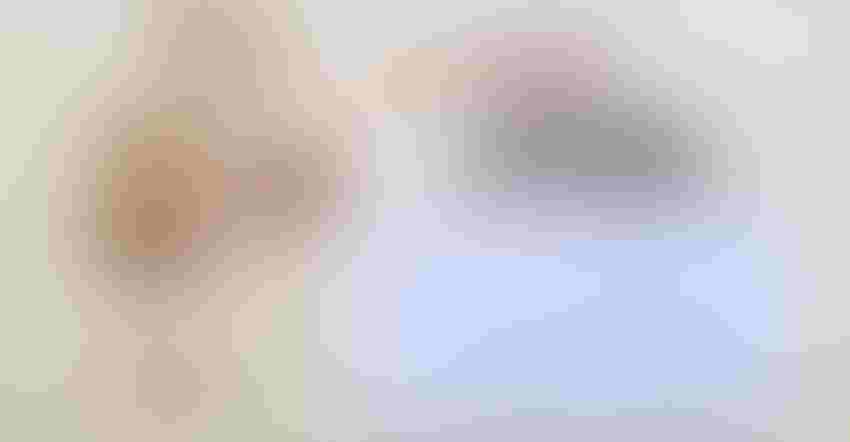 Linoleic acid, a polyunsaturated omega-6 fatty acid (PUFA) found in nuts, seeds and most plant oils including soybean, canola and flaxseed, is one of two essential fatty acids (EFAs) humans must obtain through diet. The findings suggest swapping saturated fats, trans fats or carbohydrates for linoleic acid is inversely associated with risk of type 2 diabetes.
For the study, researchers from the Chinese Academy of Sciences in China used data from 83,648 women participating in the Nurses' Health Study (NHS; 1980-2012), 88,610 women from NHSII (1991-2013), and 41,771 men from the Health Professionals Follow-Up Study (1986-2012) to examine the association between intakes of n-6 polyunsaturated fatty acids (PUFAs) and type 2 diabetes risk. There were 18,442 type 2 diabetes cases during 4.93 million person-years of follow-up.
The researchers found dietary n-6 PUFAs accounted for an average of 4.4 to 6.8% of total energy and consisted primarily of linoleic acid (at least 98%). When extreme n-6 PUFA quintiles (highest versus lowest) were compared in multivariate-adjusted models, the hazard ratio for type 2 diabetes risk was 0.91 for total n-6 PUFAs and 0.92 for linoleic acid. In a model allowing for isocaloric substitution, type 2 diabetes risk was 14% lower when linoleic acid isocalorically replaced saturated fats (5% of energy), 17% lower when substituting for trans fats (2% energy), and 9% lower when substituting for carbohydrates (5% energy). There was no impact on diabetes risk when n-3 PUFAs or monounsaturated fats were replaced with linoleic acid.
Subscribe and receive the latest insights on the healthy food and beverage industry.
Join 47,000+ members. Yes, it's completely free.
You May Also Like
---