Gold standard scientific evidence supports ashwagandha root – article part four
Gold standard scientific evidence supports ashwagandha root – article part four
Part four of our special series illustrates the importance of rigorous clinical science to validate benefits and gain customer trust, rounding out the KSM-66 ashwagandha root quality story about the harvesting, production and study of ashwagandha root.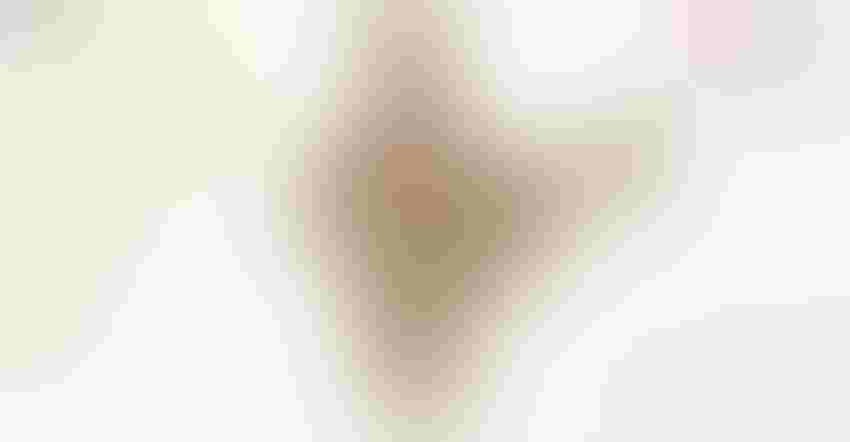 Cultivating trust
In this series we have been looking at the intricate details of Ixoreal Biomed's vertically integrated operations that maintain control of the ashwagandha root from farm to customer. But there is one more undertaking that is vitally important—scientific substantiation.
This validation begins and ends with meticulous attention to detail and control throughout the substantiation process. Quality matters, according to William Clark, M.S., Ph.D., the global R&D lead of physical and mental wellness, consumer health at Sanofi, "because if you are doing a clinical study, there's a principle of garbage in garbage out. If you don't have good material to do your study, then you really don't have a good end point to measure in terms of its biological activity." Clark was among the product development experts who toured Ixoreal Biomed's farms and facilities in India earlier this year.
Ixoreal Biomed's KSM-66 ashwagandha root ingredient is verifiably the most studied ashwagandha ingredient on the market, with 14 years of research and development and clinical studies first published in 2012. The 66 stands for the sixty-six trials it took to get the ingredient to the targeted standard. The result: KSM-66 extract is the highest concentration ashwagandha root-only product on the market.
Today, a well-trusted ingredient around the world, KSM-66 is used in 2,000 different products and available in more than 50 countries. And with good reason. The company has compiled a significant body of long-term safety data in addition to a catalog of research demonstrating efficacy, with 38 published studies adhering to the double-blind placebo-controlled gold standard, along with another 17 studies currently ongoing. All studies are ultimately reported in reputable peer-reviewed journals indexed in PubMed, known for including publications of the highest quality and scientific rigor. The studies are also conducted on normal healthy populations—the audience most often targeted for ashwagandha-root products.
Watch the video below for a firsthand look into science-backed quality measures.
It's important to note that KSM-66 is a root-only standardized extract. This is because nearly all traditional uses are based on formulations using ashwagandha root only, not the leaves or other parts of the plant. This thinking was recently reiterated by the Government of India's Ministry of AYUSH (Ayurveda, Yoga and Naturopathy, Unani, Siddha and Homeopathy), which issued an advisory in October of 2021 requesting that industry not use ashwagandha leaves in their product formulations.1
The validation of root-based formulas is also supported by modern science and research communities, with 246 of the total 247 clinical trials on ashwagandha using root-based formulations. This is further supported by regulatory authorities around the world (USP, AHP, British Pharmacopeia, Health Canada, WHO European Medicines Agency, Ayurvedic Pharmacopeia and Indian Materica Medica), all of which cover ashwagandha root only.
Broad therapeutic benefits
Considered an adaptogen, ashwagandha root is known traditionally in ayurvedic medicine as a rasayana herb, a key systemic health promoting botanical with many therapeutic benefits for both mind and body, especially its ability to modulate stress in various forms. These traditional uses have informed the growing collection of modern research, which initially focused on stress. An early study in 2012, for example, found that 300 mg twice daily of KSM-66 produced statistically significant reductions of scores on the stress assessment scale and reduced serum cortisol levels (known markers of chronic stress) by 28%.2
More recent studies have explored how ashwagandha impacts other stress-related conditions, such as anxiety, sleep, sexual health in both men and women, and even weight. For example, a 2017 study looked at stress-related food cravings. The findings suggested that daily consumption of a full-spectrum ashwagandha root extract was twice as likely to reduce body weight as compared to the placebo group, along with helping to reduce perceived stress and cortisol levels.
A trio of additional studies looked at ashwagandha's effects on cardiorespiratory endurance, recovery and muscle strength, showing that ashwagandha may also be effective in sports performance formulas. One study in 2015 suggested that twice daily supplementation with ashwagandha could increase maximal oxygen consumption (VO2 max) by more than 13% at the end of 12 weeks.3 A follow up study in 2021 further validated this finding,4 while a third study found that ashwagandha could increase muscle strength and size while also promoting loss of body fat and reducing exercise-induced muscle damage.5
In total, Ixoreal Biomed, the parent company, has completed or is working on 55 clinical studies. The more current research is digging deeper into many of these areas to support existing science and looking at ashwagandha root's impact in different populations, such as children, the elderly and pets, as well as exploring additional benefits such as immune health, and beauty from within.
The research is clearly a foundational part of the picture, but it also helps connect all of the dots for the product developers visiting the KSM-66 facilities.
Good stewards of the medicine
Having this extensive body of research, as well as understanding the intricate process that goes into the raw material is not only essential, but also brings everything full circle for Elijah McCarthy, N.D., director of product development at Irwin Naturals. "Ashwagandha is really the best entry point for most individuals into botanical medicine, so it is very important that we are good stewards," he said. "The necessity to have quality, consistency behind the manufacturing process so that we are continually delivering something that people can expect and see results from is really important." 
Understanding the breadth of research available is also helpful and validating for Natalie Jones, senior product formulation scientist at Adaptive Health. "I am of course aware of the studies [on KSM-66] that are in existence and the upcoming studies, but it was hearing the plethora of studies that have been conducted, the new studies that are ongoing that are repeating the science that is already out there to make sure that it is valid and usable just to communicate to the consumer."
Studies that address next questions are also helpful in production ideation, Jones added. "Something I am very interested in, as is my company, is testosterone or male health and of course female sexual health, menopause and hair health. These are becoming such big markets in both the United States and the world. So just seeing how KSM-66 has so many different applications so that products can be broad reaching to the entire world."
All the evidence boils down to a trusting partnership and relationship with KSM-66, according to Charles Norton, co-founder and product director at UK-based Wild Nutrition. "There is a huge number of products out there and sadly, not all are ones we can trust. I think the number of clinical studies that KSM has, combined with the number of accreditations… ultimately gives me as a brand owner complete confidence in what we are offering our customers."
[1] Natural Products Insider. The Secretary of the Ministry of AYUSH on the use of ashwagandha root. November 15, 2021. https://www.naturalproductsinsider.com/supplements/the-secretary-of-the-ministry-of-ayush-on-the-use-of-ashwagandha-root-video
[2] Chandarasekar K, Kapoor J and Anishetty S. "A prospective, randomized double-blind placebo-controlled study of safety and efficacy of high concentration full spectrum extract of ashwagandha root in reducing stress and anxiety in adults." India J Psychol Med. 2012 July;34(3):255-262.
[3] Choudhary B, Shetty A and Langade DG. "Efficacy of ashwagandha (Withania somnifera) [L.] Dunal) in improving cardiorespiratory endurance in healthy athletic adults." Ayu. Jan-Mar 2015.36(1): 63-68.
[4] Pathak, A. K. (2021). "A double-blind, randomized, placebo-controlled trial on the effect of Ashwagandha (Withania somnifera Dunal.) root extract in improving cardiorespiratory endurance and recovery in healthy athletic adults.) 2021. Journal of Ethnopharmacology, May 23;272:113929.
[5] D., Joshi, K., Sinha, S. R., & Bhattacharyya, S. "Examining the effect of Withania somnifera supplementation on muscle strength and recovery: A randomized controlled trial." 2015.  Journal of the International Society of Sports Nutrition, 12, 43.
Subscribe and receive the latest insights on the health and nutrition industry.
Join 37,000+ members. Yes, it's completely free.
You May Also Like
---