From 'good vibe' to economic data, editors reflect on SupplySide East
From 'good vibe' to economic data, editors reflect on SupplySide East
Editors of Natural Products Insider reflected on memorable events last week from the SupplySide East trade show.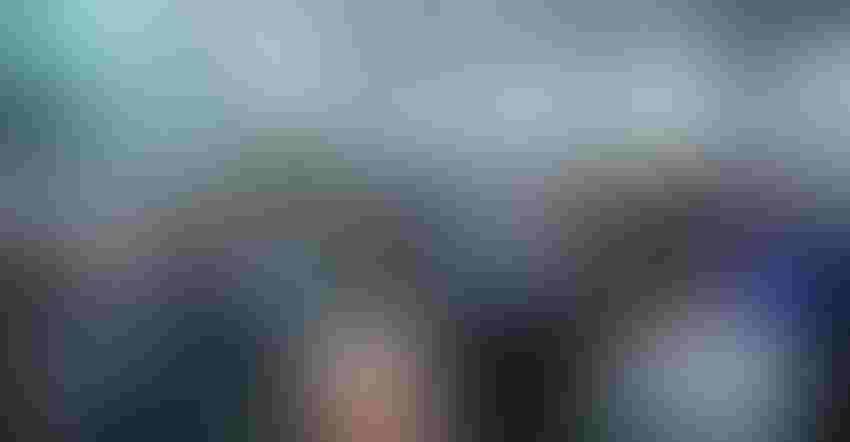 Last week, I and several of my editorial colleagues attended SupplySide East in Secaucus, New Jersey, where we moderated education panels, perused the trade show, interviewed industry experts and shared meals with friends and associates.
For me, the highlight was the chance to moderate an education panel focused on FDA issues and subsequently interview experts, including Cara Welch of FDA's Office of Dietary Supplement Programs (ODSP), Loren Israelsen of the United Natural Products Alliance (UNPA) and Steve Mister of the Council for Responsible Nutrition (CRN).
During the education session, I presented high-level findings from a recent industry survey of regulatory issues conducted by SupplySide and Natural Products Insider, in partnership with New Hope Network's NEXT custom research team. Then, Welch and four other regulatory and legal professionals discussed FDA issues, including the so-called drug preclusion clause in the Dietary Supplement Health and Education Act of 1994 (DSHEA), which has caused so much consternation in recent years.
During the Send Lawyers, Supps and Money education panel, CRN Senior Vice President and General Counsel Megan Olsen expressed concerns over how FDA is interpreting DSHEA's drug preclusion provisions, and she noted her organization is working on a related citizen petition that will be filed soon with FDA.
"We saw this with NAC. We're seeing it with NMN in how there can be some inconsistent interpretations and a skewing of the language that favors drug interests over supplement interests," Olsen said. "Keeping in mind purpose and how the industry moves forward…DSHEA was about public access and ensuring that consumers have continued access to safe and beneficial ingredients."
After SupplySide East wrapped up, I asked my colleagues to reflect on the event. Here's what they had to say.
-- Todd Runestad, content director, Natural Products Insider
"Good vibe, bustling crowd, lots of first-timers and day-trippers from Jersey. Everybody I talked to had great things to say about making connections, renewing relationships and learning new stuff.
People remarked on things they learned in the seminar room—from the proper dosage of DHA for cognitive health (850 mg) to the best way to qualify your supplier overseas (buy the ticket, take the ride), the power of social media influencers for brands, and how about that packed house for the women's session (the room populated with a not-insignificant number of men, which was encouraging).
I for one found lots to fulfill my curiosity for issues we'll be talking about in upcoming Natural Products Insider digital magazines—sleep support ingredients, delivery formats from liposomes to gummies, new and old sports nutrition ingredients, and some like creatine with newfound uses beyond improving muscle mass."
-- Hank Schultz, senior editor, Natural Products Insider
"A market overview session at SupplySide East featuring data from Nutrition Business Journal indicated that the supplement market overall is recovering from the post-Covid 'normalization' in sales. A drop in sales had been expected, after the steep increases seen early in the pandemic, but it was unclear how long the swoon would persist.
NBJ's latest data shows the market is on a sustained—albeit moderate—growth pattern again, with the projections for sales and growth in 2024 now trending above what had been forecast for that year in early 2020 before the pandemic took hold.
However, the NBJ data presented in the session indicates that consumers are wary of the current economic climate. In a recent survey, 34% of consumers said they're worse off than last year, and 59% of them expected prices to continue to rise. While 50% of supplement users told NBJ that cost increases would not affect their supplement usage, there obviously is a breaking point somewhere. In a question on what consumers' values are with regard to supplements, 68% put price at the top of the list.
Those cautionary notes were reflected in conversations with exhibitors. Many said new capital was hard to come by and in some cases business expansion plans are in the process of being modified."
-- Duffy Hayes, managing editor, Natural Products Insider and Food and Beverage Insider
"It was my first time attending SupplySide East, and I was really surprised and impressed with the level of personalization that was going on at the show. People were really engaged, having longer, more meaningful conversations on the show floor, and it was exciting to see all of the business that was obviously getting done. The atmosphere was fantastic.
The sessions were outright insightful, interactive with the audience and useful, and the standing-room-only nature of many of them suggested there was a palpable energy level."
-- Cassie Smith, senior editorial content director, SupplySide
"I attended most of the education sessions. One of the conversations I found most interesting occurred during the session I moderated called Formulating for Women: What's Hot and What's Not. The panel discussed how the concept of women's health is generally centered around the reproductive system. That's quite limiting for our industry and for the scientific community. Women's health extends far beyond the uterus, and we can do more."
-- Heather Carter, associate editor, Food & Beverage Insider
"Since it was my first time attending SupplySide East, I wanted to check out all of the educational sessions. The Synbiotics and the Evolving Market for Microbiome Ingredients session was very informative, especially for a newcomer to the industry like me. I enjoyed the data, as well as the science behind microbiome makeup and its effects on cognition, bone and joint health, and immune response. It was particularly helpful as a parent of a two-year-old."
Subscribe and receive the latest insights on the healthy food and beverage industry.
Join 47,000+ members. Yes, it's completely free.
You May Also Like
---