Forward-looking consumer insights drive what's next for dietary supplements
Forward-looking consumer insights drive what's next for dietary supplements
To help encourage more people to add supplements to their daily routines, brands need a deeper understanding of the consumer landscape.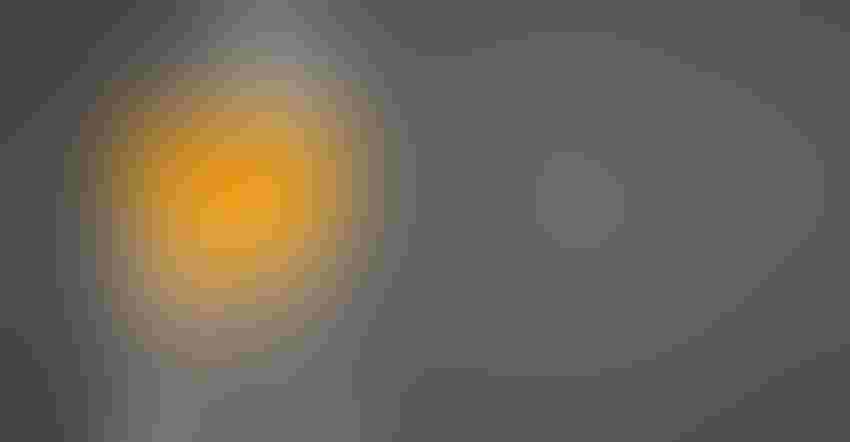 Everyone was affected differently by the pandemic; however, one thing many people now have in common is an acute focus on health and wellness.
At the same time, consumers are also showing increasing interest in supporting their gut microbiome, which they're connecting to all aspects of well-being, including physical, mental and emotional wellness. Consumers are becoming more proactive about personal health, with many seeking functional and microbiome-supporting solutions to achieve their wellness goals.
Dietary supplements are a growing category that can help meet this need. The total global dietary supplements market saw a compound annual growth rate (CAGR) of 5.2% from 2016-2021, which led to market revenue of $76 billion in 2021, according to Euromonitor International's "World Category Dynamic." Growth in the industry is anticipated to continue with a CAGR of 2.4% during 2021-2026. To encourage more people to add supplements to their daily routines, brands need a deeper understanding of the consumer landscape.
Informed consumers seek science-backed solutions
Today's consumers are increasingly attentive to what they're purchasing. When considering dietary supplements, 59% of global consumers want to see scientific evidence supporting supplement efficacy, noted 2020's "Exploring the Impact of Nutritional Supplements" from FMCG Gurus. Additionally, clinically demonstrated benefits are important to 73% of global dietary supplement users. Manufacturers are encouraged to be transparent about the regulatory guidance and clinical research that supports their solutions.
Proprietary Natural Marketing Institute (NMI) research indicates 79% of U.S. consumers believe taking supplements is important to their overall health. But that doesn't mean one size fits all. Many consumers believe that individual health factors, personal histories and life experiences can affect their health and wellness needs. As such, people want customized solutions targeting their specific concerns. In fact, up to 75% of U.S. dietary supplement users are looking for personalized products directly suited to their needs.
Microbiome as the root of wellness
Among the top concerns people seek to address with supplements are digestive health (49% of global dietary supplement users), cognitive and mental well-being (54%), and immune function (66%), per FMCG's data. To help address these areas, ADM Outside Voice research shows consumers are beginning to connect the microbiome to support overall well-being. The microbiome has captured the attention of both the scientific community and the general public in recent years, with exciting discoveries that may support people's health and wellness needs, further fueling their interest.
Much of this fascinating research is an exploration of various prebiotics, probiotics and postbiotics. According to ADM research, 58% of global consumers are aware of the potential roles bacteria may have on aspects of health. From prebiotics that can support digestive health to postbiotics that maintain their core unique characteristics even through harsh processing conditions like 3D printing, "biotics" are frequently added to foods, beverages and dietary supplements. Of course, local regulations must be reviewed to confirm permissibility of ingredients and claims for each category.
"How Has Covid-19 Changed Consumer Behaviour" from FMCG Gurus indicates more than half (51%) of global consumers are planning to improve their mental well-being over the next 12 months. This comes at a time when many people are experiencing stressors and disruptions. A reported 73% of global consumers (up from 54% in 2018) said they experience feelings of stress, and 72% said they experience difficulty sleeping—that's up from 50% in 2018, based on FMCG's "Sleep and Stress Management in 2021" global report.
Fortunately, consumer awareness is expanding around the gut-brain axis and how information may be transmitted from the gut to the brain and vice versa, linking the gut to emotional well-being. For example, University of Oxford researchers recently published results from a clinical trial that examined changes in psychological processing and measurements of low mood using a microbiome product (Psychol Med. 2022:1-11). This preliminary research adds to the growing body of evidence pointing toward a link between specific microorganisms, the gut and the brain.
Harnessing the power of nature
Another area of focus for many consumers is the sourcing of functional ingredients within their dietary supplements. Applying the concept "good for me, good for the earth," many shoppers prefer to choose products with sustainability credentials. In fact, 76% of global dietary supplement users prioritize products that are 100% natural or free from artificial ingredients, according to FMCG's impact report. Similarly, 49% of non-supplement users are concerned about the amount of artificial ingredients in these products.
Brands can reassure their current consumers and perhaps even attract new ones with sustainable ingredient claims. For example, 43% of global dietary supplement users stated plant-based ingredients are important to their purchasing decisions. Active ingredients like plants and botanicals present a wealth of opportunity within the wellness space. Indeed, CAGR growth from 2016-2020 in dietary supplement new product launches increased by 34.6% for plant-based ingredients and 53.8% for products free from added or artificial flavors, colors or preservatives, per Mintel's global new products database (GNPD).
Putting the "fun" in functional
Many people are searching for health-forward products that have functional attributes, are a convenient daily habit and offer an enjoyable experience. For instance, FMCG's impact report revealed 43% of non-supplement users find it difficult to swallow tablets and capsules. A wide range of delivery formats that fit a variety of lifestyles, from children through older adults, is still an area of need. And 1 in 4 global supplement users would like to see supplements in different forms.
New product launches are blurring the lines for what consumers perceive as traditional supplements versus foods and beverages. Innovative formats like sparkling waters, chewing gums, drops and stick packs can help more consumers establish a wellness routine—as long as these products meet flavor expectations. In the impact report, 58% of global consumers noted it's important for supplements to taste good. On top of that, 41% of current supplement users research new flavors for different types of supplements.
Attracting the consumers of tomorrow, today
Euromonitor's "Health and Nutrition Survey" showed 1 in 4 people worldwide take a dietary supplement daily or almost every day. Furthermore, 49% of all nutritional supplement users said that they would be willing to increase spend on nutritional supplements, per FMCG's impact report. Proactive brands can leverage these consumer insights to identify and anticipate future demands to both grow and retain their customer base.
A combination of science-backed ingredients such as prebiotics, probiotics, postbiotics and botanicals can deliver added consumer-preferred attributes to intriguing new formats. Plus, pairing these ingredients with attractive colors and flavors can help elevate dietary supplements from a daily chore into something consumers enjoy repeating.
The "Diverse microbiomes and digestive health" digital magazine contains additional information about the supplement market, and gut health trends and data, specifically. Click the link to access it.
Vaughn DuBow is director of marketing, North America dietary supplements, at ADM.
Subscribe and receive the latest insights on the healthy food and beverage industry.
Join 47,000+ members. Yes, it's completely free.
You May Also Like
---