Formulating with spore-forming probiotics
Formulating with spore-forming probiotics
Spore-forming probiotics are proving to be a next-gen ingredient for advancing the science of gut health, as well as the user-friendliness of dietary supplement products and functional food and beverage.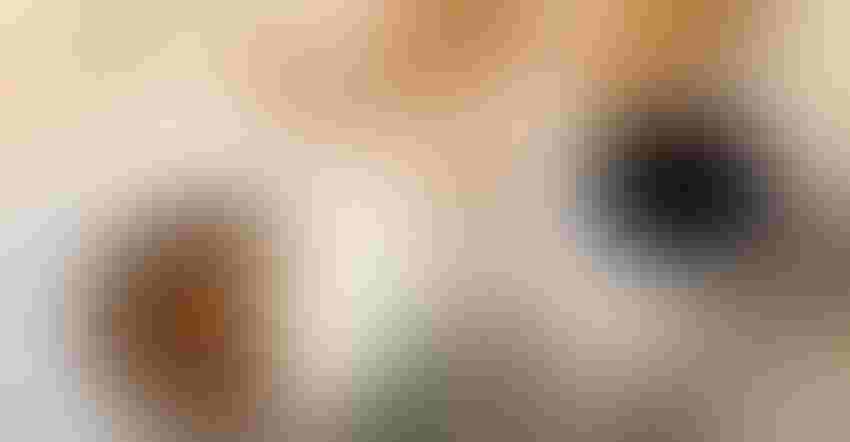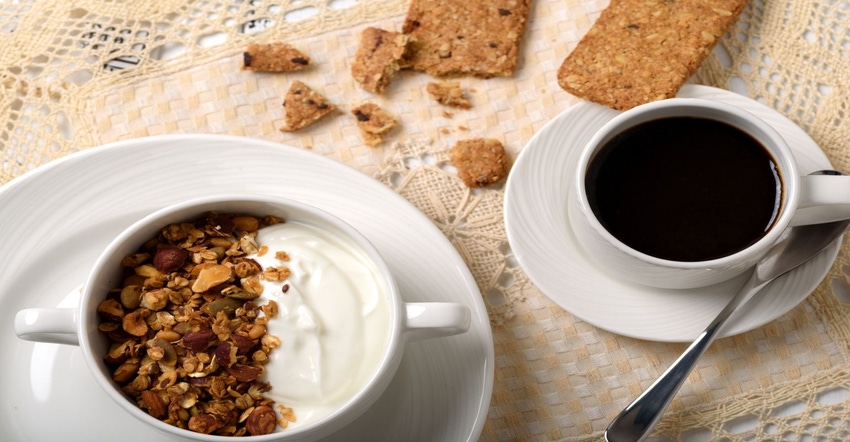 The stomach is a notorious graveyard for probiotics.
Enteric coatings and other technologies have given some degree of protection to beneficial bacteria as they make the precarious trip through the digestive system in attempting to deliver their intended health benefits. However, the emergence of inherently hardy, self-protective, spore-forming probiotics has helped solve issues with using these ingredients in a range of product formats, including not just shelf-stable applications, but also formulations that can be heated or cooked, as well as wet food and beverages, opening the door to new frontiers in gut health science.
Generally, probiotics are sensitive to all sorts of exposure, such as light, moisture and heat, giving them a relatively short, and often unstable, shelf life. "That's why, after identifying the potency (e.g., 1 billion CFUs [colony-forming units]), quite a few of these products will include a footnote stating, 'At time of manufacture,' [meaning] that by the time a consumer uses it, the actual potency is likely to be considerably less," commented Gene Bruno, VP of scientific and regulatory affairs, Twinlab Consolidation Corp. (TCC). "Even if the stability is adequate on the shelf, a significant number of probiotic strains are destroyed by stomach acid before they ever reach the gut—and if they do reach the gut, the probiotics may be destroyed by bile."
Spore-forming probiotics are innately self-encased with a natural shield that guards against premature degradation and ensures they reach the gut intact and primed for activation. "Spore-forming probiotics have evolved the natural mechanism of protecting themselves from environmental assault by forming a coat that lets them survive in harsh conditions," explained Kalyanam Nagabhushanam, Ph.D., president, R&D, Sabinsa Corp. "But they continuously monitor their environment for favorable growth conditions before shedding their natural coat of armor."
Surviving the corrosive effects of bile and transiting the digestive system intact is the first hurdle. One study indicated the spore-like protein coating on Twinlab's Bacillus coagulans "allows it to survive stomach acid, reach the small intestine, germinate and multiply" (Altern Med Rev. 2012;17:76-81). In addition, research has shown Bacillus subtilis can tolerate bile, allowing it to survive within the small intestine (2000;61[2-3]:193-197).
Unpublished research from Deerland Probiotics & Enzymes on B. subtilis also demonstrated excellent survival in the stomach and small intestine. Bruno said this means "excessively high doses of these spore-forming probiotics are not needed since their survival is so good—which in turn means efficacy without having to pay incredibly high prices for a probiotic with a potency in the tens of thousands of CFUs."
Broad formulating opportunities
While there are many "no-go" applications for traditional probiotics, the baked-in survival properties of spore-forming probiotics help these armored beneficial bugs do a better-than-average job surviving the extreme processing temperatures and pH conditions required for producing innovative foods, a range of beverages, and supplements like gummies.
"It has opened up opportunities to deliver the benefits of probiotics in a pretty much limitless range of food and beverage categories," commented John Quilter of Kerry, vice president, global portfolio, ProActive Health. "Spore-formers can be used in products from hot tea to mac and cheese."
The company's BC30 (Bacillus coagulans GBI-30, 6086) has been formulated into more than 1,200 food, beverage and pet products around the world. "Consumers also want to see probiotics in categories beyond the chiller aisle," he said, noting spore-formers' ability to withstand exposure to boiling water, making them a great addition to heated drinks. "There's also a lot of innovation with spore-forming strains in the supplement category—a U.S. manufacturer recently used Sporevia to create a supplement that combines the benefits of green vegetables with probiotics in a gummy."
LactoSpore from Sabinsa (Bacillus coagulans MTCC 5856) is a clinically validated shelf-stable probiotic producing L-(+)-Lactic acid and anti-inflammatory short-chain fatty acids (SCFAs), and has been on the market for over three decades. Its patents cover its use in hot and cold beverages and fermented drinks. Nagabhushanam said LactoSpore has also been shown to retain viability in gummies and baked foods such as banana muffins and waffles that were then frozen for up to 12 months.
All the resilience associated with the hardiness of spore-forming probiotics presents one minor formulating and processing challenge, according to Reshma Rathi, VP of operations, Specialty Enzymes and Probiotics. "Food and beverage brands must take careful consideration for proper cleaning of machines or equipment during food and beverage manufacturing to ensure there's no cross-contamination following batches," she said. "However, equipment hygiene is always critical no matter the material, so we don't expect this to be an undue barrier to use."
Editor's note: To continue reading this article and related content, check out our "Diverse microbiomes and digestive health" digital magazine.
Joanna Cosgrove is a Pennsylvania-based writer who has covered the healthy food, beverage and dietary supplement markets for more than 20 years.
Subscribe and receive the latest insights on the healthy food and beverage industry.
Join 47,000+ members. Yes, it's completely free.
You May Also Like
---