Food & Beverage Industry News, Products
Food & Beverage Industry News, Products
From bite-size protein bars and frozen cubes of butter, herbs and more, to new websites, health claim filings and certifications, read this week's roundup of news and products.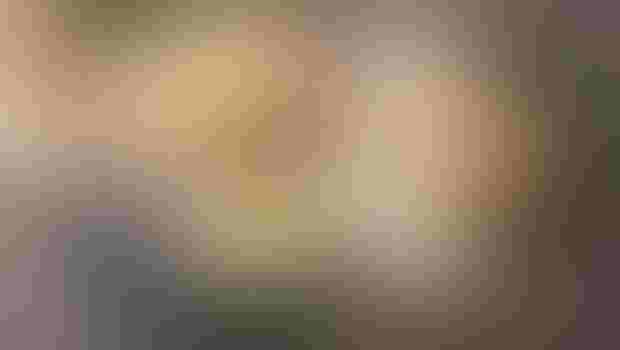 From extra virgin canola oil, veggies chips, bite-size protein bars and frozen cubes of butter, herbs and more, to new websites, health claim filings and certifications, read this week's roundup of news and products.
New Products
North Prairie Family Farms released North Prairie Gold™ Extra Virgin Canola Oil, a cold-pressed, kosher-certified oil. Its temperature never exceeds 50° C, preserving the oil's natural color and abundant nutrients. It's a good source of vitamin E with 1.5 g of omega-3s per 15 ml serving.
This premium oil is produced by North Prairie Family Farms, a group of committed Canadian prairie farmers located within a 150-mile radius of their own local cold-pressing plant in Saskatoon, Saskatchewan. The non-GMO canola seeds are grown in the world's ideal climate for canola. The rich soil, cooler temperatures, clean air and pure rainwater of Saskatchewan produce the nutrient-rich seeds required for this superior canola oil. The seeds are rigorously tested and the crop is monitored throughout the growing season. Each step of the way is carefully tracked, from farm to table.
Sensible Portions Garden Veggie Chips is debuting an eerie-sistable snack this fall, just in time for Halloween trick-or-treating: Ghosts & Bats. Made with all-natural ingredients to create a delicious sea salt flavor, these ghost and bat-shaped veggie chips contain 30-percent less fat than the leading potato chip and are the perfect better-for-you treat to hand out to trick-or-treaters this Halloween or package up in goody bags for Halloween parties at home or school. They are gluten-free, and contain no artificial flavors or preservatives.
Crush Cubes debuted a new lineup of flash-frozen, individually sealed, pop-and-use herbs, butters, sauces and seasonings. Made in the United States with the finest quality, locally sourced ingredients, Crush Cubes' is ideal for consumers who crave the quality of a home-cooked meal but without the headache and hassle of peeling, chopping, measuring or mess. The company's flash-freezing process preserves the true taste, beautiful colors and powerful nutrients of every fruit, vegetable and premium ingredient sourced. No artificial flavors, colors or preservatives are used; each variety is all-natural, gluten-free and hormone-free, and one cube equals one teaspoon of fresh and wholesome ingredients. In addition, the product's packaging is designed to prevent freezer burn, resulting in an impressive shelf life. Available in trays of 24 quick-and-easy, perfectly portioned, ready-to-use cubes, Crush Cubes current offerings include:
Herbs: Garlic, Basil, Cilantro, Ginger, Parsley, Dill, Epazote, Shallots (all vegan!)

Butters: Garlic & Herb Butter, Maple Butter (Hormone free-no RBST!)

Sauces & Seasonings: Pesto, Teriyaki, Chicken 
thinkThin® expanded its product portfolio with thinkThin® Protein Bites and thinkThin® Protein Nut Bites—each a delicious combination of an energizing snack and crave-worthy treat, with the added benefit of protein and fiber. The new gluten-free and non-GMO protein bites are available in a range of five flavors:
thinkThin Protein Bites: Each serving of thinkThin Protein Bites is packed with 10 g protein, 5 g of fiber and less than 200 calories. Available in Salted Caramel, Peanut Butter and Chocolate Almond Brownie.

thinkThin Protein Nut Bites: Chock full of nutritious almonds, peanuts and pumpkin seeds offering 9 g of protein, 3 g of fiber and less than 200 calories. Available in two flavors: White Chocolate, with a drizzle of creamy white chocolate, and Dark Chocolate, with a drizzle of real dark chocolate.
The thinkThin Protein Bites and thinkThin Protein Nut Bites are packaged in a re-sealable stand-up bag format that delivers consumer convenience and serves multiple functions allowing the product to remain fresh, easy to store, portable and shareable.
News
Signature Breads Inc., an independent, employee-owned bakery, introduced a fresh new look for its brand, designed to better communicate its longstanding commitment to customers. Inspired by the company's guiding principle, "Together We Rise," Signature Breads' updated branding is accompanied by the launch of a new, easy-to-use website with more information and helpful tools to support customers.
Signature Breads is driven to continuously earn the distinction of being "the Chef's Baker," always operating with restaurant and retailer customer's priorities top-of-mind. This goal drives a heavy focus on both function and diner appeal. Signature Breads consistently strives to offer breads that will perform best in the menu applications for which they are intended. Additionally, the bakery works painstakingly to offer on-trend breads that make sense for their customers' menus and will be loved by consumers.
Multiple Organics—a national supplier of bulk organic ingredients serving food manufacturers, co-packers, distributors and food service companies—met the requirements of the Safe Quality Foods (SQF) Level 2 certification, recognized by the Global Food Safety Initiative (GFSI). Requiring SQF certification from suppliers helps to protect the buyers brand and, in turn, has the possibility of increasing consumer confidence and loyalty.
"The reason we chose to pursue SQF certification along with our MOST™ (Multiple Organics Safety Testing) program is so that we would be recognized for food safety systems across the board at a GFSI level," said Dave Lanstein, Founder and CEO of Multiple Organics. "MOST, although demanding and stringent and designed in conjunction with a top microbiologist, is of course unheard of to any except our family of clients."
Baldwin Richardson Foods, a supplier of custom-developed products and ingredients for the food service and consumer packaged goods industry, was recently recognized by Kellogg's with a Silver Award at the Kellogg Co.'s annual Supplier Recognition Event. 
The Silver Award is based on ratings given through Kellogg's Supplier Measurement System throughout the year. The award is one that Kellogg's suppliers receive based on performance and stakeholder feedback.  It honors suppliers who consistently perform well above average in quality, innovation, service and more. Baldwin Richardson Foods was recognized by Kellogg's with a Gold Award in 2013.
"Baldwin Richardson is a great supplier to Kellogg's and is willing to go the extra mile to deliver for Kellogg's products," said Cathy Kutch, director of supplier relations for the Kellogg Co.
Kalsec® appointed James Smith as the new managing director for its European Operations. Smith previously worked for EDME Food Ingredients as sales director. An Imperial College London graduate, Smith is the president of the Association of Bakery Ingredient Manufacturers (ABIM), chairman of the European Malt Products Manufacturers Association, and a member of both the London and South East Millers Association and the British Society of Baking.  He replaced Kalsec executive vice president Paul Filby, who started the European Division for Kalsec in 1995. 
Ingredion Inc. submitted a health claim petition to FDA for high-amylose corn resistant starch and reduction of risk for type 2 diabetes. Clinical studies conducted by academic institutions and research organizations on high-amylose corn resistant starch type 2 (RS2) have generated considerable scientific data supporting the health benefits of this ingredient.
"We believe there is consistent scientific evidence showing a clear link between consumption of resistant starch from high-amylose corn and reduction of risk for type 2 diabetes," said Christine Pelkman, Ph.D., senior nutrition scientist and clinical research manager, Ingredion. "We collaborated with external scientific and regulatory experts who indicated that these findings provide a strong basis for a health-claim petition for reducing the risk for this disease." Eight well-controlled clinical trials showed HI-MAIZE® resistant starch from high-amylose corn improved insulin sensitivity or other biomarkers accepted by FDA as evidence for reduced risk for type 2 diabetes.
The petition underwent an initial review by the FDA and it was accepted for filing on July 8, 2015. After going through a public comment period, the petition is now under review as a qualified health claim. A final decision is expected in the first quarter of 2016 or later.
The AOAC Research Institute approved a method extension for the DuPont™ BAX® System real-time PCR assay for Salmonella to include enrichment protocols using Actero™ Salmonella Enrichment Media from FoodChek™ Systems. Included in this method extension are protocols for two new sample types—milk chocolate and chocolate liquor—and shortened protocols for dry pet food and environmental sponges.
"Chocolate products have become a higher-priority food type for Salmonella testing, but are difficult to test with rapid molecular methods due to the inhibitory properties of chocolate," said Morgan Wallace, DuPont Nutrition & Health senior microbiologist and validations leader for Diagnostics. "By combining the robust formulation of Actero media for enhanced Salmonella enrichment and the sensitivity of PCR processing and automated detection with the BAX® System real-time PCR assay, this new AOAC-approved method for milk chocolate and chocolate liquor provides customers with an accurate, reliable testing method that can easily fit with a standard laboratory work flow."
Subscribe and receive the latest insights on the healthy food and beverage industry.
Join 47,000+ members. Yes, it's completely free.
You May Also Like
---