Feeding the World: Yesterday, Today and Tomorrow
Feeding the World: Yesterday, Today and Tomorrow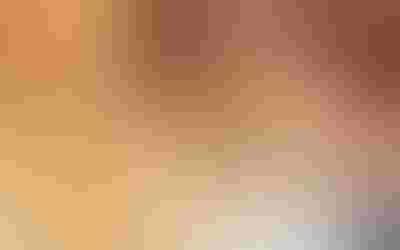 One hundred years ago, in 1912, the Polish biochemist Casimir Funk isolated the first vitamin (B1) from rice bran. At that time, he coined the term "vitamins" to describe bioactive substances essential for human health. During the last century, more remarkable discoveries have advanced our understanding such that the Institute of Medicine (IOM) has established dietary recommendations for 14 additional vitamins by age, sex and lifestage.
But the world is at a tipping point. With more than 7 billion people on this planet, projected to be 9 billion in 2050, it's challenging to provide everyone with essential nutrients on a daily basis. In addition, demands for clean potable water, urban sprawl, climate change, and reduced energy consumption and CO2 emissions will challenge traditional agricultural and food manufacturing practices.
In 1924, food fortification was first introduced in the United States via salt iodization in Michigan. In 1938, FDA formally established standards of identity to regulate food fortification. The addition of iron, riboflavin, niacin and thiamin helped eliminate deficiency diseases. The fortification of foods also required industrial synthesis of vitamins so they could be added to foods, e.g., vitamins C and D. Organizations such as DSM produce essential nutrients using different processes; for example, cost-effective fermentation can generate nutrients such as vitamins, docosahexaenoic acid (DHA) and natural carotenoids in a responsible manner. These nutrients can be blended into premixes, allowing food manufacturers to enrich or fortify foods and beverages to meet individual needs. Why is this so important 100 years after the discovery of vitamins?
The Centers for Disease Control and Prevention (CDC) recently published the Second National Report on Biochemical Indicators of Diet and Nutrition in the U.S. Population. The report emphasizes the impact of mandatory folate fortification on reducing folate deficiency to less than 1 percent of the population. However, the picture is not so rosy for other nutrients.
Folate, vitamin B6 and vitamin B12 are required for single-carbon transfers in the metabolism of amino acids and nucleic acids. Plasma homocysteine is a functional indicator of suboptimal intakes of these B vitamins. Plasma homocysteine concentrations increased with age and elevated levels (more than 13 mol/L) were found in 19 percent of people greater than 60 years of age.
While vitamin D can be synthesized in skin exposed to sunlight, most people do not spend sufficient time outdoors, and they use sunblock to reduce the risk of skin cancer. Because greater sun exposure is required for cutaneous production of vitamin D in people with dark skin, the CDC found greater than 31 percent of non-Hispanic Americans were vitamin D deficient (less than 30nmol/L) versus less than 4 percent of non-Hispanic white Americans.
Evidence suggests the consumption of seafood providing 250 to 500 mg/d of eicosapentaenoic acid (EPA) and DHA, long-chain polyunsaturated omega-3 fatty acids, by pregnant or lactating women improves infant health outcomes, e.g., visual and cognitive development. Plasma levels of heart-healthy omega-3 fatty acids differ by race/ethnicity in fasted adults over the age of 20. Mexican Americans had significantly lower mean levels of EPA than others, whereas non-Hispanic blacks had the highest levels of DHA. Clearly, there is an opportunity to innovate new foods and beverages to rectify these ethnic/racial differences.
Iron is needed to form hemoglobin, the protein that carries oxygen in red blood cells to tissues. Iron deficiency is related to poor pregnancy outcomes, negative effects on cognitive development of children and reduced physical capacity. According to the most recent measurements, children have lower body iron status than other age groups. For women ages 12 to 49, non-Hispanic white women are significantly more iron deficient than Mexican American or non-Hispanic black women.
Vitamin C prevents scurvy. The most abundant natural sources are fruit and vegetables. Yet, most American adults eat only a fraction of the recommended number of daily servings (two to three cups of vegetables and one to two cups of fruit). Thus, 6 percent of Americans are vitamin C deficient. Vitamin C deficiency was most prevalent in people 40 to 59 years of age (8 percent). Low serum vitamin C concentrations were higher in non-Hispanic whites (7 percent) than non-Hispanic blacks (4 percent) and Mexican Americans (3 percent).
There is a continuing need to improve the nutrition of Americans. Food and beverage manufacturers can fulfill this nutrient gap with fortified products targeted to specific subpopulations segmented by age, sex and ethnicity. By using micronutrient blends, manufacturers can innovate new customer-specific solutions. The addition of shelf-stable micronutrient blends derived from commercially viable, bio-based technologies can meet consumer expectations of low food costs, protect our environment and improve health of generations to come.
Michael I. McBurney, Ph.D., is the head of scientific affairs for DSM Nutritional Products, a global leader in nutritional innovation for more than a century.
Subscribe and receive the latest insights on the healthy food and beverage industry.
Join 47,000+ members. Yes, it's completely free.
You May Also Like
---