FDA Warns Kratom Supplement Company of 'Inaccurate and Misleading' Claims
FDA Warns Kratom Supplement Company of 'Inaccurate and Misleading' Claims
A recent letter from FDA to a kratom ingredient manufacturer underscores that companies submitting a new dietary ingredient notification to FDA should not rely on such notices as proof that they are in compliance with all the regulatory requirements under federal law--including the prohibition against introducing "adulterated" products into the market.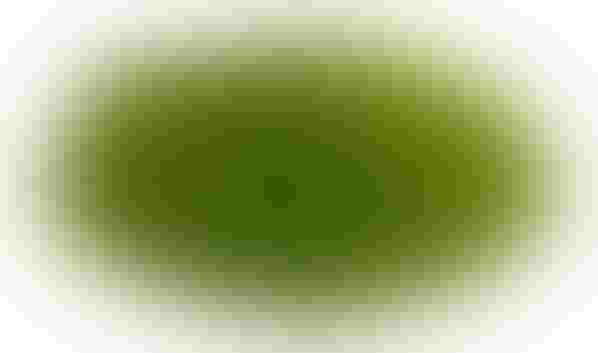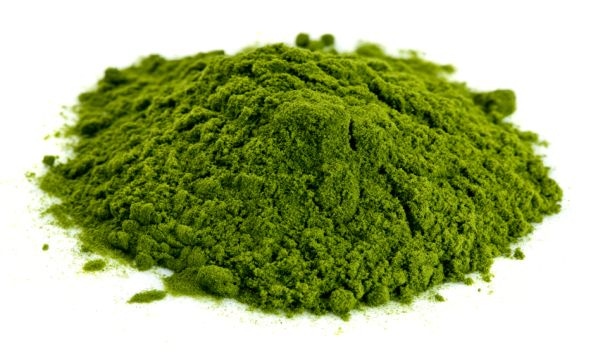 FDA this week advised an ingredient manufacturer known as Industrial Chemical that it has made "inaccurate and misleading statements about the legal status" of its kratom supplement product—the latest crackdown against a botanical from Southeast Asia whose safety has been hotly contested.
In a Feb. 26 letter, an FDA official sought information on the pending launch of a kratom-based ingredient in dietary supplements, Mitrasafe, and he warned Industrial Chemical of unlawful website claims and the law's prohibition against the marketing of "adulterated dietary ingredients and dietary supplements."
Industrial Chemical announced in a December 2017 press release that Mitrasafe is a new dietary ingredient (NDI) that complied with notification and safety requirements under the Federal Food, Drug & Cosmetic Act (FD&C). Steven Tave, FDA's director of the Office of Dietary Supplement Programs (ODSP), challenged the accuracy of Industrial Chemical's statements.
In a letter to a representative of Industrial Chemical, Sung Park of FDAImports.com LLC, Tave reported concerns about the ingredient's safety. He mentioned FDA's December 2016 response to Industrial Chemical's NDI notification (NDIN) to FDA.
Mitrasafe purports to be a roughly 99 percent purity extract of mitragynine, one of kratom's active compounds.
In the response to the NDIN, FDA official Robert Durkin cautioned Industrial Chemical that it failed to "provide an adequate basis to conclude that 'Mitrasafe' will reasonably be expected to be safe." Consequently, he wrote, the product "may be adulterated" under federal law and prohibited from being introduced into interstate commerce.
Although Tave acknowledged Industrial Chemical may have complied with the procedural requirement to submit an NDIN, he maintained the company still had an obligation to comply with other requirements that apply to the kratom ingredient and Mitrasafe-containing supplements, "such as the prohibition on marketing adulterated dietary ingredients and dietary supplements."
Tave outlined FDA's objections to Industrial Chemical's kratom notification.
"First, because the notification did not adequately describe what Mitrasafe is (its 'identity,' which includes structure, composition, and physical and chemical properties), the notification could not establish that the safety information provided applied to Mitrasafe," Tave wrote, adding FDA still had major safety concerns even if the notice sufficiently established Mitrasafe's identity.
"In particular, we found that the history of use information in the notification did not establish a basis for the safety of Mitrasafe, and that the toxicology studies your client relied on, even if relevant to the ingredient, did not provide evidence supporting a reasonable expectation of safety," Tave explained. "In fact, one of the rodent toxicology studies on which the notification relied showed adverse effects at all dose levels."
Tave cautioned Sung that Industrial Chemical's website contained inaccurate and misleading statements regarding compliance with regularly requirements under the FD&C. Further, he said Mitrasafe was intended for use as a drug based on statements made on the website.
Among the website claims quoted by the FDA official:
"natural substitute for opium"

"used as a method of curing addiction for hundreds of years"; and

"prevent more serious heart conditions, such as atherosclerosis, heart attacks, and strokes"
In 2016, Industrial Chemical submitted an NDIN to FDA for Mitrasafe on behalf of INI Botanicals. INI Botanicals owner David Derian advised INSIDER in a 2017 article that Industrial Chemical is his manufacturing partner.
Tave's letter also was emailed to Derian and Andrew Krause of Industrial Chemical.
According to Tave, Industrial Chemical stated on its website that Mitrasafe would be available on Feb. 28 in bulk and as a finished product called "Max Relax." He requested Park advise FDA in writing before Feb. 28 of Industrial Chemical's intention to market Mitrasafe and products containing the ingredient. Park was also asked to provide any reasons and support if he believes Industrial Chemical is not in violation of the FD&C.
Park and Derian did not immediately respond to emailed requests for comment.
"Kratom is not a safe, benign plant," declared FDA Commissioner Scott Gottlieb, M.D., in a Feb. 26 statement, announcing FDA's letter to Industrial Chemical. "Data continues to provide strong evidence that kratom compounds are opioids with potential for addiction and abuse. At a time when we face an opioid epidemic of devastating proportions, manufacturers should not be allowed to mislead consumers into believing kratom products are a 'safe' alternative to prescription opioids or that kratom is effective therapy for opioid use disorder."
Dave Herman, chairman of the board of the American Kratom Association, said millions of Americans use kratom for their general health and wellbeing.
"Simply put, the causational relationship the FDA has attempted to draw between kratom use and addiction does not exist," he said in a recent statement.
FDA is aware of dozens of reports of death tied to kratom use. However, in a letter to the White House and Drug Enforcement Administration (DEA), academics from various universities noted the kratom-related fatalities cited by FDA "include deaths with a wide variety of apparent causes in people suffering from various diseases and/or taking other substances that also likely contributed to their deaths."
"[T]here is zero evidence," Herman asserted, "that the 44 deaths cited by the FDA have anything to do with kratom."
Added Herman, "AKA supports appropriate product regulation to ensure safety and purity standards for kratom-based supplements—not barring access to the millions of Americans who utilize this plant's many benefits without issue."
Subscribe and receive the latest insights on the healthy food and beverage industry.
Join 47,000+ members. Yes, it's completely free.
You May Also Like
---