Ensuring preservatives are appropriately tested in liquid supplements
Ensuring preservatives are appropriately tested in liquid supplements
Preservative systems in liquid supplements should be tested for anti-microbial efficacy to ensure products are safe through the shelf live.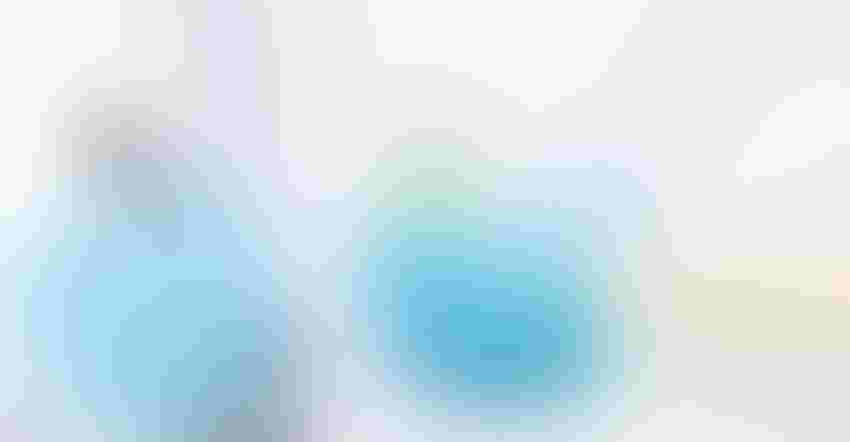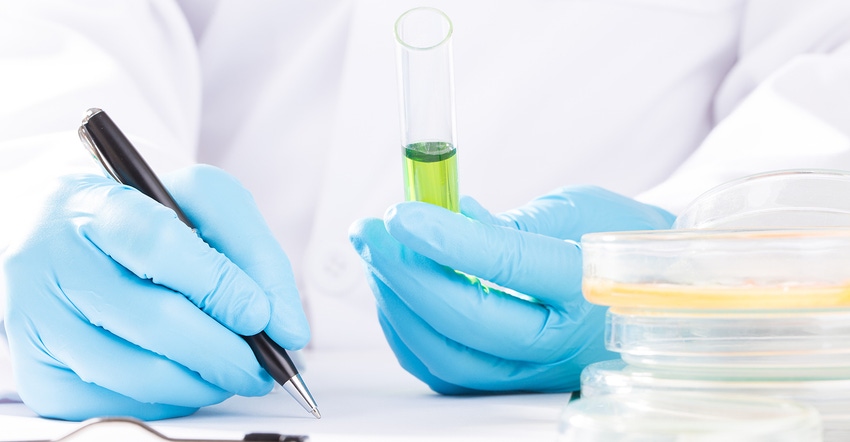 The preservation of foods and beverages has been in existence for decades, some of the earliest preservatives being salt, sugar and vinegar. Hundreds of varying forms of food, beverage and liquid dietary supplement preservatives are included as ingredient additives in these products. Preservatives are antimicrobial agents that are contained in almost every consumer product. In some liquid dietary supplement formulations, they are known to be used in various forms, both natural (e.g., rosemary oil and citric acid) and synthetic (e.g., sodium benzoate and potassium sorbate). FDA allows preservatives in products as food additives if they are approved; and issues regulations that include the types of foods in which it can be used, the maximum amounts to be used and how it should be identified on product labels. This is particularly so that consumers can make responsible choices for their health.
Preservatives, when appropriately added, help ensure the safety and quality of the product over its shelf life by inhibiting undesirable bacteria, mold and yeast growth or chemical change. Despite their unpopularity with consumers, in the absence of preservatives, many of these products would either spoil on the store shelves or end up supporting dangerous microbial growth. However, whether natural or synthetic, these preservative systems should undergo proper preservative challenge testing. Preservative challenge testing (also known as, anti-microbial efficacy testing), helps show the effectiveness of a preservative in a product by challenging the preservative with known concentrations of specific microbial inoculum and then quantifying the logarithmic growth reduction over a set period of time, according to the United States Pharmacopeia.
As with several other market research companies, Fact.MR, indicated in a 2018 report that it foresaw the demand for liquid dietary supplements growing to a projected compound annual growth rate (CAGR) of 7.4% in terms of value during the forecasted period of 2017 to 2022; with estimated sales of liquid supplements expected to exceed US$40 billion by end of 2022. Consumer demand for clean labels, natural and on-the-go, ready-to-drink (RTD) liquid supplements, likely also accounts for contributing to this growing trend. Dietary supplements in liquid form are typically more appealing to consumers who cannot or prefer not to take tablets, capsules or softgels, and this includes children. The advantage of possibly better absorption of the liquid nutrients not only attracts the wellness-conscious Baby Boomers, but also the sports-energy conscious Millennials. Considering this, it serves brand companies well to invest the time and money to perform proper testing to ensure product safety and compliance.
Additionally, with the continuous evolution of the fusion of herbal and botanical ingredients in liquid supplements, and the introduction of non-traditional ingredients such as coconut and guayusa leaf extract (a water-soluble caffeinated ingredient grown in the Amazon and used in beverages and nutritional supplements), manufacturers, copackers and own label distributors must take into consideration all the factors that could affect the quality and safety of liquid dietary supplements distributed.
As such, quality assurance and GMP (good manufacturing practice) measures should occur early in the development of the product. Because not all liquid supplement formulations are the same, some products do not require a preservative system and can be controlled by pH or simply by nature of the ingredients that will not support microbial growth. Each product formulation must be uniquely and carefully evaluated, and its development approached scientifically (and not just with innovative marketing fervor) to determine if preservative challenge testing is necessary. This goes for both multi-ingredient and single-ingredient liquid products as well as herbal extracts.
The following are seven key guidance steps to help ensure effective product testing and compliance:
Know and understand the development and intended use(s) of the formulations. Formulators should not just know and understand the activity of an ingredient, but also, the regulations and safety requirements that apply to its use and inclusion in the liquid product.

Qualify ingredient suppliers and ensure complete supply-chain transparency. Consumers are concerned about clean labeling, supply-chain ingredient transparency and product safety. FDA requires that ingredients (and suppliers) are to be qualified prior to use in dietary supplement products (111.75 (a)(2)(i)(ii)(A-E)).

If testing is outsourced, ensure the contract laboratory is qualified. Not all laboratories have the purported experience claimed. "Inspect what you expect"—in other words, audit the lab. Any specification limits set for the products must be taken into consideration by the lab and ensured to be compliant (as typically listed on the certificate of analysis [CoA]).

Include appropriate lead times in the product launch and/or delivery schedule. Too often, the rush to product-launch can result in market "issues," some of which could be consumer adverse event reports (AERs; or serious AERs [SAERs]), market withdrawals and recalls; all costly and likely to hurt brand integrity. To allow for the necessary testing that could take anywhere from eight to ten weeks, early discussions should take place with the lab (if internal or if a contract lab) regarding the appropriate microbial and preservative challenge test methods suitable for the formulation. Anticipated turn-around time should concurrently be discussed.

Ensure product formulation is compatible with container-closer system packaging (e.g., cap and bottle). If outsourced, own-label distributors should ensure to have early dialogue with the copacker and/or contract manufacturer. While companies may be motivated to have innovative packaging driven by consumer concerns for the environment or by other marketing trends, caution should be taken regarding the type of packaging material used to contain the liquid supplement. It is important to ensure container material is safe, suitable and compatible relative to the safety, quality and shelf-life claim of the product.

If expiration dates are applied to the product, ensure it is verified with shelf-life data (i.e., stability testing). Preliminary testing can be done on R&D (research and development) and pilot product lots. Although FDA does not require shelf-life dating for dietary supplements, if applied to product, the expectation is that it shall be substantiated by scientifically valid data (for discussion see Federal Register 68 FR 12157 at 12203, [Vol. 68 No. 49, Thursday Mar. 13, 2003 Pages 11967 to 12282]).

Ensure the preservative system is sustainable over the shelf life (if used). Consideration should be given to sending a minimum of three consecutive manufactured lots (if available) of the product for challenge testing. All data should be reviewed by the necessary quality groups (quality control /quality assurance) to ensure consistent compliance then subsequently retained on file.
As the dietary supplement industry continues to rapidly grow and the demand for the convenience of liquid supplements increases, manufacturers, copackers and own-label distributors should ensure that the competitive urge to rush to market with new liquid forms of products never supersedes the time necessary to ensure product safety and compliance.
Heather Fairman is the DOCK Island Women Open Network (IWON) technical advisor for the intergovernmental organization Small Island Developing States (SIDS), which has all the rights and privileges of a United Nations organization comprised of 32 countries. She is responsible for developing the herbal and botanical raw material and supplement industry across small islands in the Caribbean, Pacific, Africa and Indian Ocean regions. She has nearly 30 years of combined quality assurance (QA)/quality control (QC) and regulatory experience gained from FDA-regulated industries, and applies her regulatory perspective and approach toward handling FDA matters and compliance requirements relative to all aspects of cGMP (current good manufacturing practice) and development of contract partnerships to ensure mutually beneficial and compliant outcomes. Duncan-Fairman holds a bachelor's degree in biology and a master's degree in medical microbiology from Long Island University.
Subscribe and receive the latest insights on the healthy food and beverage industry.
Join 47,000+ members. Yes, it's completely free.
You May Also Like
---