Ensuring integrity of the organic supplement ingredient supply chain
Ensuring integrity of the organic supplement ingredient supply chain
The supply chain for organic supplements begins at the farm, often in a foreign country. With consumers demanding transparency, product providers must scrutinize ingredient paths.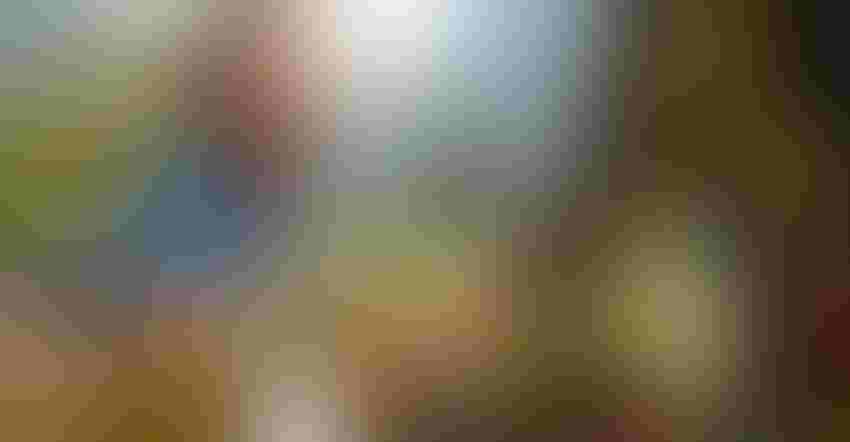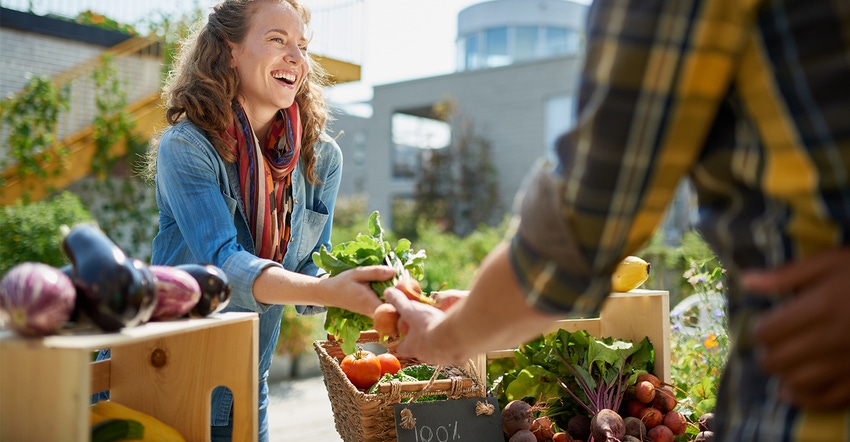 Consumers are often warned by organic associations, and even USDA's National Organic Program (NOP), to beware of purchasing "fraudulent" organic products. But who is warning the manufacturers and distributors of the same?
The supply chain process for finished organic supplements does not begin at the manufacturing plant or distribution facility. It actually begins as far back as a farm, and more often than not, many of these farms originate in foreign countries. With NOP's limited resources, when it comes to regulation over organic supplement products, both industry and the consumer market are often misled about whether they "get what they pay for." Reliance on policing the industry is therefore mostly left to organic certifiers and trade association watchdogs.
With increasing consumer awareness in this market for "healthy," "clean," "environmentally friendly" foods and ingredients, organic supplement sales are expected to continue rising. Based on a 2019 Organic Industry Survey by the Organic Trade Association (OTA), the U.S. organic market broke the $50 billion ceiling in 2018 when it reached record sales of US$52.5 billion; an increase of 6.3% from the previous year. This represents a combined growth market of both organic foods and organic nonfoods (i.e., cosmetics), but organic foods alone commanded a $47.9 billion share.
Organic supplements, when made to meet all required compliance measures (i.e., NOP, cGMPs [current good manufacturing practices], applicable Food Safety Modernization Act [FSMA]), can help support the diets of myriad consumers and lead to healthier lives. This is not just confined to one segment of the Western world but transcends globally and across all age groups. In and before this current era, the demand for such products largely derived from the Millennial generation, much of whom account for the continued drive of the market. According to another OTA survey, Millennials are the ones "pushing for transparency and integrity" of products from the entire supply chain. But so are older people, who are living longer due to lifestyle eating and environmental changes, as well as parents with young children wanting to start them off on healthier diets from birth.
Five key considerations for ensuring the authenticity of organic ingredients and supplements:
1. Review USDA regulations. Review the USDA's NOP Organic INTEGRITY Database to ensure the suppliers (i.e., farms or raw material companies) and/or contract manufacturer facilities are active certified organic operations. Through this database, users can also quickly confirm the organic certification status and other details of companies in the supply chain. A key advantage to this database tool is that is also helps organic certifiers "police" the community for fraud prevention.
2. Use qualified organic certifiers. For organic certification of one's own facility and processes, use a credible, qualified and knowledgeable organic certifier and check their credentials on the NOP's website before contracting.
3. Require onsite inspections. Without question, make every effort to "inspect what you expect," or "trust and verify." Ensure that a qualified and experienced inspector or auditor verifies the farm or raw material supplier's compliance, particularly if they are a foreign company (Note: FSMA requirements apply for both domestic and foreign-registered food facilities that import to the U.S.) Whereas mutual agreements with regard to trade of certified organic products may exist with some world regions like the European Union (EU), (i.e., the 2012 US-EU Equivalency Organic Agreement), certain countries will already have their organic certifications listed on the NOP website or even on the website of their own country. This, however, should not replace onsite auditing.
4. Know what the USDA logo or other organic logos signify. Many retailer, distributor and manufacturer websites and products bear the well-known and easily recognized "USDA Organic" logo. However, this does not necessarily mean the product is certified organic, or that the company is legitimately applying it to their website or product labels. Much could be discussed here from a regulatory perspective; however, the bottom line is four categories of organic composition may be used on labels and in labeling. Knowledge of this will enable both industry and consumers to better identify authentic organic products.
"USDA Certified Organic" — Products are made with 95% to 100% organic ingredients that are certified organic by USDA; the logo can be displayed on the label. All ingredients in the product must, however, meet NOP requirements according to Title 7 of the Code of Federal Regulations (CFR), Part 25, Section 303. The term "100% organic" may be used.

"Organic" — These products contain a minimum of 95% organic ingredients (excluding salt and water). Some restrictions apply on the use of certain nonorganic ingredients and prohibited processing. Reference must be made to USDA's National List of Allowed and Prohibited Substances.

"Made with Organic" — Can be used to label a product that contains at least 70% organically produced ingredients (excluding salt and water). Other restrictions and prohibitions apply.
Note: These three categories must state the name of the certifying organic agent on the information panel of the label. Specific placement is required.
"Certified Organic Ingredients" — Multi-ingredient products that contain less than 70% certified organic ingredients (excluding salt and water). These supplement products cannot bear the USDA organic logo on the label, nor the word "organic" on the front panel—only in the ingredient statement.
5. Require authentic documentation. Ensure the documentation received from farms and raw material suppliers is authentic and depicts the composition, identity purity and strength of the ingredients, as well as the level of chemical, microbiological and physical contaminants that may or may not be present in the material, particularly with farmlands that may be prone to heavy metal contaminant levels. Some examples of documentation to verify include Certificate(s) of Analysis (CoAs), environmental certificates, sludge-free certificates, heavy metals, non-human trafficking statements (a social humanitarian concern for consumers and certain governments), import documentation if foreign goods, legitimacy of plant-based certificates—and this is to just name several. One's organic certifier will be able to provide the required guidance on the necessary documentation. Do not rely solely on the raw material supplier's information or that of the farm. Also, there are certain organic certification exemptions for specific farms. One's organic certifier will know this as well, or one can search the NOP website.
To truly know one has gotten what he paid for in organic supplements comes down to the level of trust and transparency that one's supplier—whether a farm or raw material supplier—provides. And consequently, what a manufacturer and distributor ensures it provides to the consumer market. This intentionality and commitment to compliance and supply chain transparency from "farm to fork" is what will provide the unshakeable foundation for sustainable growth of this lucrative, healthy and mutually beneficial organic supplement market for both industry and consumers alike. Simply because people are willing to pay more for what they can trust.
Heather Fairman ([email protected]) is CEO of DF Guardian Consulting Inc. and has over 30 years' experience in executive leadership and management in regulatory affairs, quality assurance (QA) and quality control (QC) environments in the dietary supplement and food supplement, biologic, over-the-counter (OTC) pharmaceutical and cosmetic industries.
Subscribe and receive the latest insights on the healthy food and beverage industry.
Join 47,000+ members. Yes, it's completely free.
You May Also Like
---