Developing novel probiotic formulas to address health applications
Developing novel probiotic formulas to address health applications
Probiotics may be used to help treat irritable bowel syndrome and high LDL cholesterol.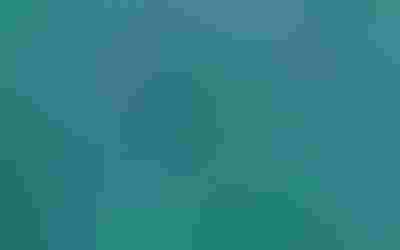 Probiotics are becoming a preferred supplement in many developed countries. Simultaneously, but not unexpectedly, scientific opinion leaders are demanding more science-backed probiotics. The International Scientific Association for Probiotics and Prebiotics (ISAPP) together with the World Health Organization (WHO) and the Food and Agriculture Organization (FAO) describes probiotics as live microorganisms which when administered in adequate amounts confer a health benefit on the host. It can be deduced from this definition that fermentative bacterial strains with either no clinically-proven impact on consumer's wellness, not alive in sufficient amounts in the final product, or which may actively facilitate antibiotic-resistance spreading (due to containing transmissible antibiotic resistance genes) must not be considered probiotics. 
As mounting evidence indicates some probiotic properties can be very strain-specific, companies and researchers are well advised to take a mechanistic approach to identify optimal strains for specific health applications. Two case studies from AB-Biotics illustrate the development process from lab bench to bedside: one targeting intestinal hypersensitivity in irritable bowel syndrome (IBS) and one targeting blood cholesterol and triglycerides, including their positioning among current treatment strategies. 
 
Targeting the gut-brain axis in IBS
IBS is now classified as a disorder of the gut-brain axis, as it encompasses both alterations in the gut (altered disposal of hydrogen by the microbiota, increased gut permeability and mucosal immune activation) and the central nervous system (altered brain networks), resulting in increased visceral sensitivity. Current drugs mostly focus on a symptomatic treatment of IBS; as an alternative, AB-Biotics explored how a probiotic formula could tackle the underlying pathology causes in IBS patients, with the goal of normalizing the gut-brain axis by improving the underlying visceral hypersensitivity. In a dose-finding, double-blind, randomized clinical trial, IBS subjects who received the probiotic formula (i3.1®) showed a marked and significant improvement in IBS-specific quality of life (IBSQoL) against placebo, achieving a Number Needed to Treat (NNT) of 2.6 for good response in IBSQoL.(1) 
 
Improving blood lipids from the gut 
High blood levels of low-density lipoprotein (LDL) cholesterol is a key risk factor for cardiovascular disease (CVD); concomitantly elevated triglycerides further increase this risk. Current therapeutic strategies demand aggressive lowering of blood lipids, especially in patients with other risk factors, but those targets are often not met with lifestyle interventions or even statin therapy. As an option, AB-Biotics developed a probiotic formula (AB-Life®) that could interfere with the recycling of bile salts and actively absorbing cholesterol to positively impact serum lipids. The effects were validated in a double-blind, randomized clinical trial, which demonstrated its capacity to reduce LDL and total cholesterol, compared to placebo.(2) Importantly, the probiotic also significantly reduced triglycerides when compared to placebo. Further clinical investigations have focused on studying the effect of the probiotic under conditions often associated with increased blood lipids that have been associated to an altered microbiota status, such as diabetes and hypertension. Results of an unpublished open-label trial indicate this probiotic formula retains its safety and its positive effect on LDL and total cholesterol, as well as triglycerides, under both conditions. 
  
Jordi Espadaler, Ph.D., is the chief scientific officer of AB-Biotics SA. Kaneka, the exclusive provider of AB-Biotics' probiotics in the United States, Canada and Japan, is presenting a session, "Selecting probiotics from their mechanism of action: from bench to bedside," on Friday, Nov. 9, as part of the IPA Probiotics Resource Center at SupplySide West.
 
References 
1. Lorenzo-Zuñiga V et al. "i.31, a new combination of probiotics, improves irritable bowel syndrome-related quality of life." World J Gastroenterol. 2014; 20:8709-8716. 
2. Ibarra A et al. "A combination of three specific Lactobacillus plantarum strains reduces low-density lipoprotein cholesterol and improves other cholesterol and lipid parameters in adults with hypercholesterolemia." European Society of Cardiology Congress, London 2015. 
Subscribe and receive the latest insights on the healthy food and beverage industry.
Join 47,000+ members. Yes, it's completely free.
You May Also Like
---