Determining overages in fortified food applications
Determining overages in fortified food applications
Understanding nutrient stability and bioavailability relative to storage and processing conditions in food and beverage applications can help formulators determine appropriate overages to ensure products meet label claims throughout shelf life.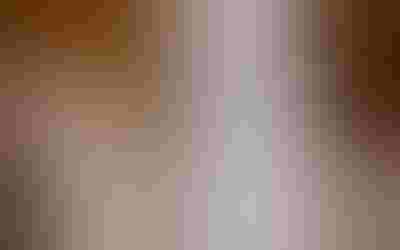 Fortified foods can play a significant supporting role in the well-being of today's consumers as they continue to understand the long-term benefits of a nutritionally balanced diet. Food and beverage manufacturers are responding to consumer interest by turning to fortification, specifically combining multiple ingredients to capitalize on scientific advances revealing how certain food components can contribute to overall health and wellness, as well as delay the onset of diseases such as cancer, osteoporosis, diabetes and other ailments.
Multiple ingredients can be incorporated into a fortified food or beverage product; but, formulation of these products goes beyond just adding a few vitamins here, a cup full of antioxidants there and tossing in some botanicals. Understanding proper ingredient selection and determining overages for each ingredient that are specific to finished product composition, along with processing conditions employed to manufacture a marketable product, and how to blend them into a nutrient premix are key points manufacturers must take into consideration at the very beginning of the product development process.
Important technical aspects of food and beverage fortification are the choice of carrier, nutrient interactions, bioavailability of nutrients, and stability of nutrients relative to their storage and processing conditions. A well-formulated product should not cause nutrition imbalance, and excessive intake of nutrients should not have adverse effects. One key concept in formulation is determining appropriate overage. This term refers to the use of kinetic data on nutrient stability to calculate the amount of added nutrient so that the anticipated level of the nutrient at the end of the product's shelf life is in accordance with the level indicated on the label.
One of the very few attributes vitamins have in common is none of them are completely stable in foods. The stability of the individual vitamins varies from relatively stable, such as niacin, to highly unstable, such as B1, A and C. While the factors affecting stability vary from vitamin to vitamin, the most important are heat, moisture, oxygen, pH and light.        
Vitamin degradation can take place naturally during storage, processing and preparation of finished foods and interactions with other components of foods. The factors that affect the degradation of vitamins are the same, whether the vitamins are endogenous in foods, or are added as fortificants.
Because of these stability issues, appropriate overages must be incorporated during the development phase of a food/beverage. In addition, one has to consider the following to meet the label claims at the end of shelf life:
Endogenous levels of vitamins

Vitamins to be included, to allow for their variable stability

Overages to compensate for degradation due to the factors mentioned above

Analytical overages due to method variability from lab to lab
Because no two vitamins will degrade at the same rate in a food at any set of conditions, the food technologist has to determine the rate of deterioration of each vitamin and then increase the amount added to the product during manufacturing to ensure the label claim is met throughout the life of the product. The difference between the formulated and declared level is considered the appropriate overage. No one can give an exact percentage loss. However, experience suggests the following overages for some of select nutrients (subject to finished products, processing conditions, etc.):
Even with the precautions and built-in overages added to ensure the stability of micronutrients in foods and beverages, some losses still occur during distribution and storage. However, the stability of micronutrients in fortified foods and beverages can be ensured if the products are packaged and stored properly.
Ram Chaudhari, Ph.D., FACN, CNS, is the senior executive vice president and chief scientific officer with Fortitech.
Subscribe and receive the latest insights on the healthy food and beverage industry.
Join 47,000+ members. Yes, it's completely free.
You May Also Like
---