Consumers demand personalization, and individually tailored supplement plans fit the bill
Consumers demand personalization, and individually tailored supplement plans fit the bill
Personalized nutrition programs lean on the latest technologies and delivery formats to give consumers what they're asking for—tailored plans for healthy aging and chronic disease avoidance.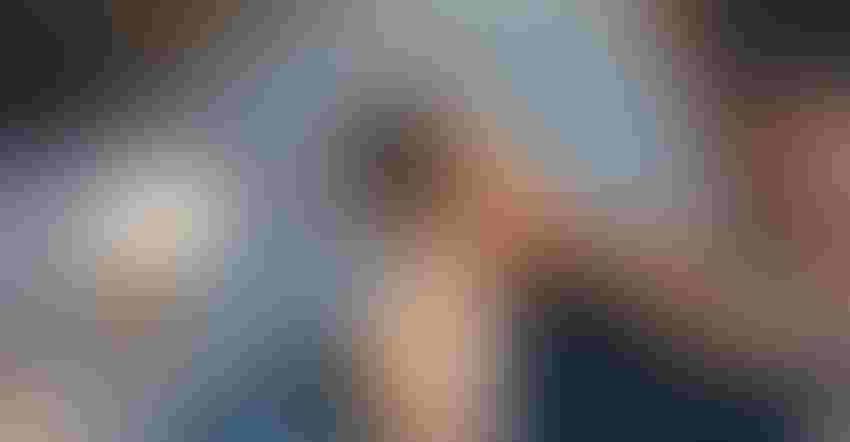 There's no denying that today's consumers expect personalization in every aspect of their lives. Whether choosing their own playlist of music, receiving artificial intelligence (AI) recommendations based on browsing habits, or eating at restaurants that cater to every dietary need, consumers are attracted to personalization. In fact, a 2018 study of U.S. consumers by Epsilon Data Management showed that 90% find personalization appealing.
So, how does personalization play out in the nutrition industry, when what people consume has never been more scrutinized?
Today's consumers are the most informed and health-conscious of any previous generation, but changes in dietary advice over the past 15 years, along with the vast array of options, have left consumers confused about what to eat and when to eat.
Technology hasn't helped either. Instead, it has become a Catch-22 for consumers. Although the internet has made it easier for them to find dietary information, it has also created consumer skepticism about the expertise level of the opinions they find online, especially when one click away is a contradicting opinion.
Many consumers are left with the question, "What foods are right for me?"
The answer is found in personalized nutrition. It is where science and technology can dictate the right nutrition for each individual person, because even in an over $72 billion weight loss and diet control market—as reported by Research and Markets—no one-size-fits-all diet exists.
The overall goal of personalized nutrition is to maintain or increase an individual's health and to deliver more specific healthy eating guidelines, nutritional products and services.
The paradigm shift, away from single best diets for everyone toward personalization for the individual, is moving nutrigenomics research from basic science into practice.
Nutrigenomics is the study and branch of genetic research looking into how foods affect the genes and how, in return, genetic variations affect the way people react to nutrients in foods.
Genetic testing was rarely discussed until recently. The nutrition industry has always accepted genetic testing for prenatal screenings and cancer prevention, but up until a few years ago, the industry had not really benefitted from genetic testing. Clearly, as is known today, age, sex, body size, physical activity levels and genetics cause variations in nutritional needs and potential disease risk, which is why personalized nutrition is emerging to monitor and improve health and wellness.
Personalized Nutrition to Combat Chronic Disease?
In the U.S. alone, seven of the top 10 leading causes of death are chronic diseases, most of which are considered preventable (J Am Coll Nutr. 2020;39[10]5-15). In 2014, close to 60% of American adults suffered from at least one chronic disease and about a quarter of Americans had multiple chronic conditions. The primary driver of chronic disease is said to be poor nutrition, particularly in cardiometabolic conditions and diet-related cancers.
Today, nutritional guidelines have failed to slow the epidemic of chronic diseases. Conflicting nutrition information has caused consumers to doubt their nutritional choices. A study by the International Food Information Council (IFIC) Foundation, "Views Toward Nutrition and Healthful Eating Among Millennials," found that the primary source of nutrition and health information for young Americans comes from social media or a news source—primarily through online, television or print media. But even then, contradictions are easy to find.
Personalized nutrition through nutrigenomics seeks to explain and influence how diet shapes an individual's response to nutrients and, reciprocally, how genetic makeup impacts nutrient metabolism and nutrient requirements in service of optimizing health and function. When an individual is educated on personalized nutrition, he or she has a leg up in chronic disease prevention.
However, most young adults are skeptical of nutrition information, distrusting the credibility of any source based on a perception that nutrition recommendations are often implemented by industry groups who stand to profit from them. With limited access to clear, science-based, unbiased nutrition information, public trust in generalized nutrition guidelines is compromised.
Not only that, another challenge in personalized nutrition is getting it to stick with consumers. Some will receive genetic testing, a nutrition plan and still do nothing to aid in preventing chronic disease. Habits are hard to break.
Personalized Nutrition in the Dietary Supplement Industry
Since personalization in the dietary supplement category is relatively new, it continues to evolve. Companies providing customized supplement plans and monthly subscriptions are the current trend. Some even tailor to the delivery format most desired by the consumer.
Supplements have come a long way since the "horse pill." Consumers can now take an online quiz or a test that is mailed back to the company, receive results of what is recommended and then purchase monthly vitamins at a low cost based on their personal budget. 
Delivery formats are personalized by whether the consumer would like to receive their supplements in formats such as pills, gummies, 3-D printed gummies, or a powder to mix with water or be dissolved orally.
The dietary supplement industry is doing its best to make it easy for consumers to stick to a daily regimen.
Consumers are more likely to change health behaviors, including their dietary choices and intakes, when genetic information is provided with solid, easy-to-follow advice. When the nutrition industry understands where personalized nutrition is heading in the future of dietary supplements and functional foods—and when the industry as a whole emphasizes consumer education—it will aid in the necessary motivation for consumers to stick to their individual personalized plan, creating long-lasting changes, and ultimately, helping people live healthier lives.
Jacqueline Rizo is a content writer who specializes in B2B articles and white papers for the natural products industry on behalf of Stratum Nutrition.
Subscribe and receive the latest insights on the healthy food and beverage industry.
Join 47,000+ members. Yes, it's completely free.
You May Also Like
---