Conceptualizing & Developing a Nutrition Bar
Conceptualizing & Developing a Nutrition Bar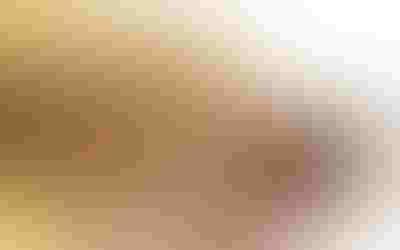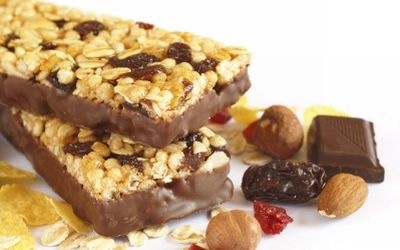 New product formulation and development takes a lot of time. Parameters include understanding the customers needs, the end user, pricing and much more. Even the processing method and type of packaging material must be considered before the product development team can concentrate on developing the final product profile. As an example, think about the key nutrients to consider in developing a nutrition bar: protein, carbohydrates, fat, vitamins and minerals.
Proteins: The concept is to have a range of protein between 10 g and 20 g per serving. Protein-rich foods are commonly fortified with one of two types of protein. Dairy proteins are easily absorbed and considered to be complete proteins. Vegetable proteins are derived from plants such as grains and legumes, and are also considered low in saturated fats.
 Carbohydrates: The carbohydrate profile is important and should provide the body with a combination of simple and complex carbohydrates so energy can be constantly manufactured.
Vitamins: Vitamins A, C and E deliver antioxidant protection, helping to defend the body's cells from damage by free radicals. These highly reactive, unstable molecules cause damage to healthy cells, leading to internal aging as well as visible signs of external aging. Since free radicals are not only created in the environment, but also in our bodies at the mitochondrial level where energy is being generated, a continuous supply of antioxidants is critical for internal and external health and longevity. In addition, B vitamins are involved in energy metabolism, and consumers who are active and have high energy expenditures may need more B vitamins than average.
Minerals: The human body uses minerals in many waysas a food to build body structure, to help regulate the heartbeat and to help make hormones, as well as co-factorial functions to initiate or stimulate other biochemical reactions. Minerals fall into two categories. The macro minerals are needed in larger quantities by the body, and include calcium, phosphorus, magnesium and potassium. Micro, or trace, minerals are required by the body in smaller amounts; examples include selenium, copper, zinc, manganese, chromium, iodine and molybdenum. Fortified foods such as nutrition bars should deliver between 20 and 40 percent of the daily value (DV).
Bioavailability of essential nutrients is a must when developing nutrition bars. The scientists responsibility is to develop a product that will deliver a benefit to the end user; therefore, formulators must choose ingredients that are not only stable, but also bioavailable. This is of paramount importance. The old concept of "more is better" is no longer acceptable.
Product developers must consider several variables in this area, including processing conditions, packaging type, other major ingredients, moisture, storage conditions and chemical reactions that will affect the interaction of the key nutrients, to ensure the stability of the end product is not compromised.
Different types of technologiesfluid bed encapsulation, agglomeration, spray drying, etc.have been used to design specific types of vitamins and minerals. Successful usage of a technology such as fluid bed encapsulation must take into account dependent variables such as homogeneity, particle sizes and solubility of ingredients. Creating stable nutrients ensures bioavailability in the body. One must evaluate the morphology of the particle size to be homogeneous, the solubility rate and the ability to blend well at the production site to ensure every serving size delivers the proper amount of each nutrient. Blended products should be subject to complete analytical testing before release to the customer to ensure they meet the product profile designed.
After the taste of the product, stability and bioavailability are the most important criteria. Various nutrients and dietary components interfere with the bioavailability of fat-soluble and water-soluble vitamins; as such, we must pay attention to the consumers diet, hence the type and form of the nutrient used in the formulation is important. When a nutrient is ingested and is not released during the digestive system, it is merely waste and has no nutritional value.
Al Vega, M.S., is the R&D nutritional laboratory manager at Watson Inc.
Subscribe and receive the latest insights on the healthy food and beverage industry.
Join 47,000+ members. Yes, it's completely free.
You May Also Like
---