Combining efficacious products with digital personalized nutrition tools
Combining efficacious products with digital personalized nutrition tools
Personalized nutrition technology and products are meeting the growing demand for individualized health and wellness solutions.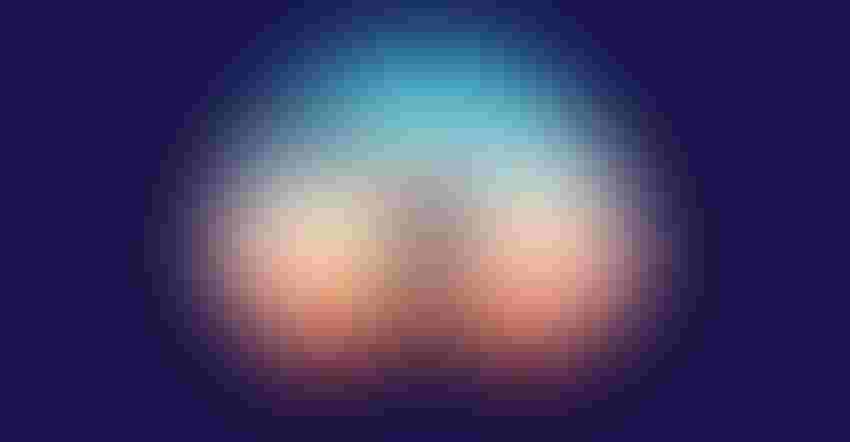 Personalized nutrition is garnering significant attention as a quickly emerging development in health care, nutrition and supplementation. Consumers are already doing their own research and assessing their unique needs. Individuals are arming themselves with knowledge and data to guide their personal health journeys. Consumer awareness and demand for customized health care is at an all-time high, but best practices, standards and policies are still being formulated, and brand owners and suppliers are grappling with how to best meet these demands.
The American Nutrition Association (ANA) recently proposed a definition of personalized nutrition, along with recommendations for key areas of application (J Am Coll Nutr. 2020;39[1]5-15): "[Personalized nutrition (PN) is] a field that leverages human individuality to drive nutrition strategies that prevent, manage, and treat disease and optimize health, and be delineated by three synergistic elements: PN science and data, PN professional education and training, and PN guidance and therapeutics
For supplement manufacturers, incorporating these attributes—specifically the science/data and guidance/therapeutics— into product design and providing tailored, personalized guidance is quickly becoming a core part of the complete solution consumers want.
Health and Wellness—A Personal Journey
Today, most consumers want as much information as possible regarding their own personal health. It is important to put each individual at the center of the care process, tailoring goals, usage and feedback to their own life and experiences. As long as consumers receive relevant guidance, individual attention and results, they are happy to participate in the digital journey of data sharing. Consumer information may be input by users or gathered automatically through technology and devices.
Real-World Science, Data and Feedback
In personalized nutrition, it is important to gather and evaluate data about individual health, activity and supplement usage based on real-life situations, as opposed to relying solely on the controlled environment of clinical trials. While clinical trials reveal quantifiable scientific data, personalized nutrition is a day-to-day experience that varies among individuals. Tracking real-world data, and using it thoughtfully to guide consumer behavior, is a critical part of the personalized nutrition model.
Leveraging Digital Biomarkers
A biomarker is scientifically defined as "any substance, structure or process that can be measured in the body or its products, and influence or predict the incidence of outcome or disease," according to a 2001 World Health Organization (WHO) International Programme. Digital biomarkers fall under the same general definition, while adding capabilities that allow them to be easily registered through mobile apps (or other digital interfaces) and used to predict individual needs or a propensity for developing certain health conditions.
A number of markers can be measured and tracked to help personalize supplement usage and the path to wellness. These indicators can be related to an individual's personal characteristics, habits and behaviors, environment, genetics and family history, health and symptoms of imbalance.
Providing Clarity and Guidance
With so many options—and so much available information—it can be confusing and overwhelming for individuals to determine what makes the most sense for them in their current situation. Helping to educate and encourage healthy behavior is a significant part of personalized nutrition. Related data may be used to both personalize and automate the delivery of useful information, guidance and encouragement. Digital biomarkers and ongoing tracking can help pinpoint individual needs and propose supportive and preventive measures accordingly.
Monitoring Behavior and Encouraging Adherence
Once baselines and biomarkers have been established, continued monitoring and regular feedback are essential in providing meaningful guidance. When this is done in an automated and noninvasive manner, it becomes a seamless part of the supplementation. Mobile apps and other digital technology can help to streamline the process of tracking supplementation usage and benefits, as well as provide personal insights and encouragement. Incorporating product adherence techniques, educational tips, habit-forming strategies and biological parameter tracking can aid significantly in helping consumers reach their goals and optimize their experience with the product.
Encouraging adherence to a supplement plan may include helpful tip messages, reporting on results and improvements, gamification strategies, daily challenges, refill reminders, peer competition, and other persuasive and motivational strategies.
These approaches provide opportunities for brands to show their commitment to customers and demonstrate a commitment to helping them meet their goals. Brands and consumers strengthen partnerships as they take the health journey together.
Personalizing and digitizing supplement use can deliver significant improvements in the consumer experience—as well as numerous strategic benefits for product manufacturers. It is a critical time to pivot from a product-centric approach to a consumer-centric and personalized focus. Through thoughtful guidance and partnerships to help align supplement personalization with consumer needs, brand owners can take steps to incorporate personalized nutrition products and services into their solution portfolios that help to:
Gain more understanding of real-world use and efficacy;

Encourage continued consumer engagement;

Identify new business opportunities;

Develop new products based on unmet needs; 

Perform personalized micromarketing based on data;

Integrate cross-selling opportunities into brand strategy.
While personalized nutrition may appear to be in its infancy or viewed as a passing fad, smart brands are seeing it as an integral part of product strategy now. Companies working to combine efficacious products and ingredients with personalized digital tools are gaining the upper hand in the supplement industry.
Arturo Lizón, CEO of Monteloeder, has been leading the implementation of the company's personalized digital solution, Address&Assess. He is an international executive with more than 20 years of experience in turnarounds of retail companies and technology startups around the world.
Subscribe and receive the latest insights on the healthy food and beverage industry.
Join 47,000+ members. Yes, it's completely free.
You May Also Like
---