Best tools for efficient tablet production
Best tools for efficient tablet production
Choosing supplement tablet tooling materials and coatings for their wear-resistant properties will enhance production.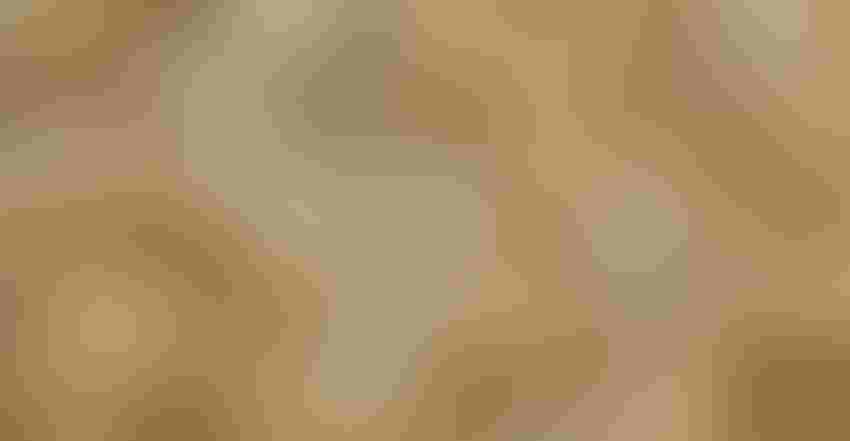 Supplements are growing in popularity as consumers seek nutritional alternatives to traditional medicine. Together with an aging population and increased interest from developing countries, the global nutraceuticals market is projected to reach US$578.23 billion by 2025, according to Grand View Research Inc.
This increased demand puts pressure on nutraceutical manufacturers to implement production process improvements to efficiently manufacture tablets. Due to the difficult nature of nutraceutical formulations, finding a successful production method is challenging.
Plan Tablet Formulations Early
It is key to plan tablet production process at the earliest stage, during the initial concept and before the mass production wheels are put into action. This requires looking at the tablet at the formulation stage.
It is important to understand the formulation, its characteristics and how it may behave during scale-up. By understanding the formulation to be compressed, manufacturing problems can be minimized, saving both time and money.
Nutraceutical formulations most often include unrefined natural ingredients that are abrasive, corrosive and coarse in structure. This can generate different problems compared to pharmaceutical tablets when it comes to establishing the correct material or coating to extend the life of the tablet compression tooling.
Natural formulations--for example, multivitamins--can contain high amounts of active ingredients and many excipients, all of which make production problematic. The more active ingredients in the formulation, the more challenges related to particle size, flow, compressibility, moisture sensitivity, ingredient interaction, content uniformity and quality control (QC) testing.  For this reason, formulating an early plan on how to best produce a quality tablet is essential.
Eliminate the Effects of Course Granule With the Correct Tool Material
Nutraceutical formulations are well known for their course granule. This brings with it wear and degradation of the tooling, which leads to other tableting problems; for example, adherence of the granules due to pitted and worn surfaces of the punches, and capping or lamination of the tablets, all of which will prove costly for the manufacturer.
The answer is to ensure the correct tool selection is made. This means the appropriate tool steel and the right coating for the aggressive formulation that requires compression. Choosing the correct tool material will help to reduce the probability of damage to the punches and dies.
Because of the aggressive nature of the ingredients, the properties of materials are important and must be balanced to give optimum tooling performance and durability. Tooling needs to be anti-abrasive and wear- and corrosion-resistant and include compressive strength and resistance to chipping and cracking.
Many tool steels are available, some of which have been specifically designed for nutraceutical compression, and include high carbon, high chrome and cold work tool steels. A common choice when it comes to nutraceutical production is tungsten carbide. This material has high hardness values and specific structures that abrade at a much lower rate, making it extremely wear-resistant. This helps to reduce die bore wear and ringing and extend the life of tablet compression tooling.
Another option is to use specialized powder-metallurgy-grade steels. These offer uniform carbide distribution and small carbide size, making them resistant to high wear. Although wear resistance must be the number one consideration due to the characteristics of natural formulations, it is also important that steel can withstand an applied stress without failure.
When brands consider tooling for tableting, they should think about its hardness; does it have enough resistance to impregnation from hard, sharp granules? Is it corrosion-resistant to lessen the chance of oxidizing, staining and discoloration, common effects of nutraceutical formulations? Is it tough enough to stop chipping, cracking and punch tip breakage? These questions need to be answered. The best way to find the solution is with the help of an experienced tablet tooling manufacturer who understands the issues and has a comprehensive offering of materials to eliminate common problems.
Enhance Tooling With the Appropriate Coating
The material used for nutraceutical tablets is critical, and it goes hand in hand with the importance of using the correct tool coating. To extend tool life and ensure production runs smoothly, an enhanced wear-resistant coating is essential. The right coating will enhance the strength of tooling considerably and can give dramatic increases in wear resistance in comparison to uncoated tooling.
Tool coatings can counter the abrasion of hard, rough, sharp edged minerals which, when repeatedly compressed, can scrape away or penetrate the surface of the tool. The abrasion can lead to the erosion of punch tip detail, for example, logo embossing and other identification specifications. Over time, this wear can result in issues including weight variation and sticking, resulting in the scrapping of the punch.      
Another benefit of using an enhanced coating is its corrosion resistance. Some formulations can contain a high number of corrosive elements; for example, salts and acids, which react with the steel and eventually result in oxidation and other forms of decay. Corrosion can also present through wash treatments. Some modern tablet presses are fitted with wash-in-place systems, exposing tooling to water and cleaning solutions, causing corrosion. An appropriate coating should be selected; for example, those containing chromium or titanium nitride, both of which contain corrosion-resistant properties.
It is key to find a coating that will enhance a tablet tool's ability to be highly wear resistant, strong and able to withstand corrosive elements. The tool coating should match the characteristics of the formulation to ensure the correct treatment is used for tool longevity and to lesson production problems. For this reason, again, early planning is key.
Get the Tooling Right and the Rest Will Follow
Tablet tooling can deteriorate quickly if the tool material is not optimized to suit the formulation being compressed. Nutraceutical formulations are particularly challenging and can cause adverse effects to the punch tips when under compression, causing many problems, including wear, pitting, sticking and corrosion. Decisions on what tool material and coating to use will come down to many factors, with the main being the formulation to be compressed. Consult early with a specialized tooling manufacturer who has the knowledge to advise on what will work to suit specific formulations to ensure high-quality tablets are produced efficiently.
Alex Bunting is marketing manager at I Holland.
Subscribe and receive the latest insights on the healthy food and beverage industry.
Join 47,000+ members. Yes, it's completely free.
You May Also Like
---