BASF, distributor dinged by US regulators for false liver fat claims
BASF, distributor dinged by US regulators for false liver fat claims
The FTC said the two companies relied on a research subgroup of just five people to justify marketing claims for the Hepaxa brand supplements.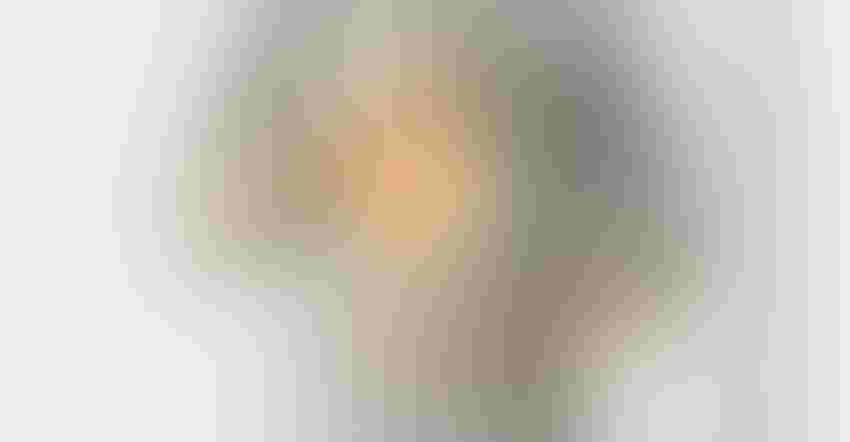 Global chemical giant BASF SE and a U.S.-based distributor will pay a sizable fine and stop marketing two dietary fish oil supplements as clinically proven to reduce liver fat in adults and children with non-alcoholic fatty liver disease (NAFLD), officials with the Federal Trade Commission (FTC) announced.
The FTC alleged in a two-count administrative complaint that BASF, through its North American subsidiary, retained DIEM Labs to advertise and distribute BASF's Hepaxa and Hepaxa PD brand supplements to U.S. consumers. Advertisements agreed on by both companies included claims Hepaxa could "cut the liver fat" and both adults and children with NAFLD could expect benefits after six months of daily supplementation, according to the FTC complaint.
"In reality, a clinical trial sponsored by BASF showed that Hepaxa performed no better than a placebo at cutting liver fat in persons with NAFLD," the FTC's settlement announcement read.
The FTC asserted that after the failure of the clinical study, researchers and the two companies began "post hoc analyses"—essentially, statistical analyses conducted after data have been collected—hoping to discover statistical relationships that suggest cause and effect. The subgroup relied on post hoc to support the supplements' advertising was only five people, the FTC said.
"Unplanned, post hoc subgroup analyses pose a high risk of generating spurious findings and need to be confirmed by further studies. Therefore, post hoc analyses yield results that are exploratory, at best," the agency's filing stated.
FTC further noted beyond this clinical study, BSAF and DIEM Labs "have not conducted a human clinical trial on Hepaxa's effect on liver fat. Respondents have not tested Hepaxa PD on children at all."
Under terms of the pending settlement—which is currently subject to public comment through May 10—BASF and DIEM Labs will pay a total of US$416,914. DIEM is also ordered to provide the FTC with sufficient customer information so it can provide full refunds to consumers who bought Hepaxa and Hepaxa PD.
In a statement, BASF said that they stopped selling Hepaxa in September 2020, and that their contribution to the more than $400,000 settlement fine "represents the minor part of the overall relief amount."
Even if BASF paid the entire settlement amount, it equates to about 0.1% of BASF's 2020 earnings before interest and tax and adjusted for one-off items, which was $4.3 billion.
BASF said in their statement that they will "continue to provide high-quality ingredients for dietary supplements to support our customers in allowing consumers to lead healthier lives."
A message seeking comment from DIEM Labs went unreturned, and attorneys who represented DIEM in the matter did not respond to requests for comment.
High claims standards, especially relative to disease
According to the National Institutes of Health (NIH), NAFLD is one of the most common causes of liver disease in the U.S., with 30 to 40 percent of adults afflicted with the condition. Research also suggests that close to 10 percent of U.S. children ages 2 to 19 have NAFLD, NIH said, adding that the majority of people with NAFLD have simple fatty liver and typically don't develop related complications.
Jeff Greenbaum, managing partner at New York-based Frankfurt Kurnit Klein & Selz PC, drew two general conclusions in an analysis posted online. First, the FTC is going to hold advertisers—even multinational giants like BASF—to a very high standard, particularly when it comes to health and safety claims.
And, "Second, this case is also a good reminder for retailers and advertising agencies that they can also be held responsible for false advertising claims," Greenbaum wrote.
Subscribe and receive the latest insights on the health and nutrition industry.
Join 37,000+ members. Yes, it's completely free.
You May Also Like
---