Audacious COVID-19 claims met with regulatory, grand jury action
Audacious COVID-19 claims met with regulatory, grand jury action
The principals behind the California-based supplement company Golden Sunrise Nutraceutical are under FTC, criminal scrutiny.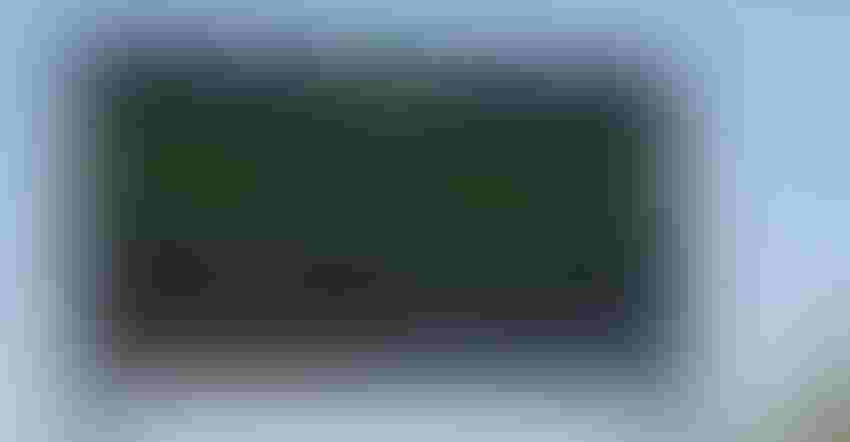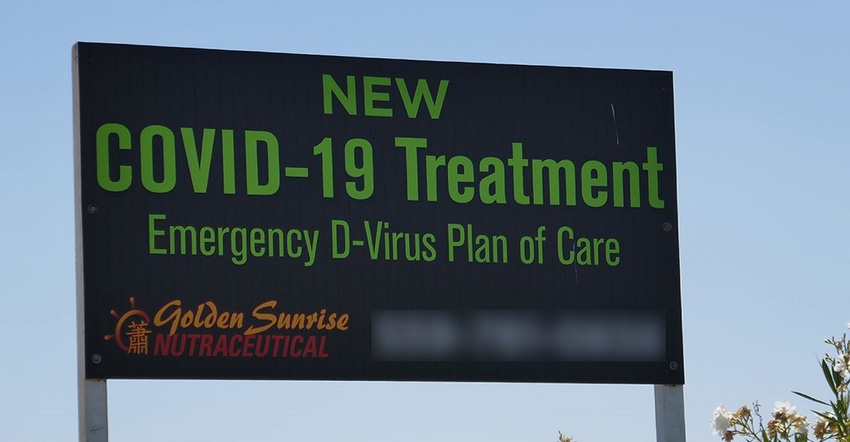 They claimed to sell "the first dietary supplement in the United States to be FDA approved as a prescription medicine," as well as products "specifically (approved) to treat COVID‑19." Some supplement users could expect the "disappearance of viral symptoms within two to four days" after taking their product.
All the products at their company—Golden Sunrise Nutraceutical—"have been reviewed and accepted by the FDA," they brazenly claimed.
Now, one of two men named in an FTC complaint has agreed with regulators to stop making baseless health-related claims, and will pay more than $103,000 to refund money to customers.
Dr. Stephen Meis, medical director of the Porterville, California company, came to settlement terms with regulators, FTC announced this week.
Huu Tieu, also of Porterville and president and CEO at Golden Sunrise, was similarly named in FTC's July 2020 complaint. Tieu was additionally criminally indicted by a grand jury last July on counts of mail fraud and introducing a misbranded drug into interstate commerce with the intent to defraud.
FTC specifically called out the company's Emergency D-Virus plan, which Golden Sunrise began marketing in March 2020 on billboards, websites and social media. The company falsely claimed its supplements—ImunStem, Aktiffvate and AnterFeerons—were "uniquely qualified to treat and modify the course of the Coronavirus epidemic."
Regulators also detailed how Tieu and Meis promoted and sold dietary supplements as treatments for cancer and Parkinson's disease, among many other serious health conditions and diseases. Some of the treatments cost as much as $170,000 to $200,000, while testing showed supplements were comprised mainly of familiar herbs and spices.
In addition to requiring Meis to pay back $103,420, the proposed order settling FTC's claim prohibits him from making health-related product misrepresentations in the future, and requires him to have competent and reliable scientific evidence to support any future claims. He is similarly barred from falsely stating a product has FDA approval when it does not.
Related grand jury indictment
Tieu, while named in the FTC complaint, also faces prison time and hefty fines associated with a grand jury indictment. According to it, Tieu misrepresented Golden Sunrise products to both patients and health care providers and subsequently filed false reimbursement claims to the patients' insurers.
He also allegedly told an undercover investigator that the man's COVID-stricken 68-year-old mother should avoid the hospital and instead take up a Golden Sunrise treatment regimen, according to the indictment. His case is being heard in U.S. District Court in the Eastern District of California.
Attorneys for both men did not respond to messages seeking comment for this story.
Subscribe and receive the latest insights on the healthy food and beverage industry.
Join 47,000+ members. Yes, it's completely free.
You May Also Like
---