At nutritional ingredient show SupplySide West, exhibitors answer, "Why are you here?"
At nutritional ingredient show SupplySide West, exhibitors answer, "Why are you here?"
Denis Faye reported from SupplySide West in Las Vegas to find out why professionals attend the annual trade show and conference.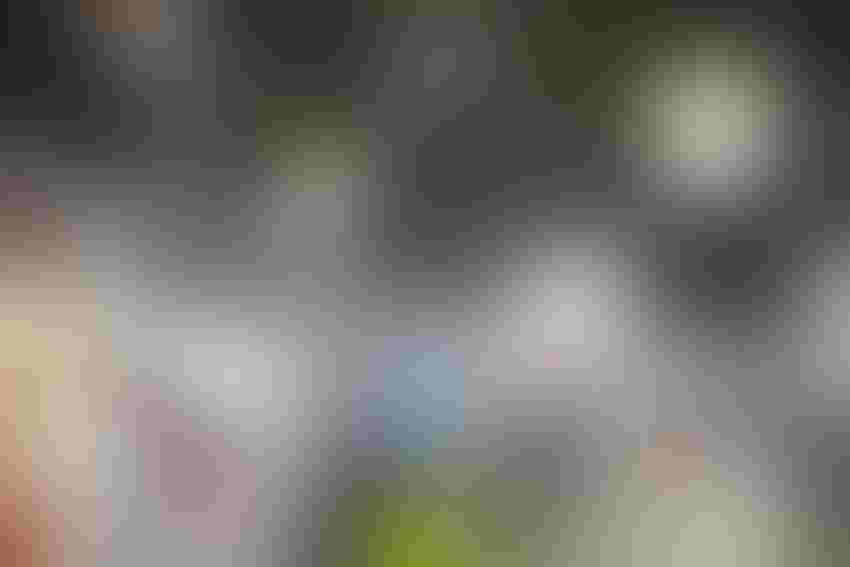 Last week, 18,000 professionals showed up to attend SupplySide West in Las Vegas.
At SupplySide West, it's hard to miss the crowd of more than 18,000 people walking the floor in Las Vegas' Mandalay Bay Convention Center. Unlike consumer-facing tradeshows, very few of these folks are there just to wander. According to independent research firm Fusion Communications, 84% of attendees are there to source new ingredients and suppliers.
With that in mind, the 1,450 exhibitors also tend to have a clear vision. "Personal relationships are important," explained Eric Guggenheim, director of sales at nutraceutical supplier NP Nutra. "SupplySide West gives us a chance to meet with new, old and potential customers."
Other suppliers take a more tactical approach. Rich Smith, national sales manager at Traco Packaging, prefers a two-pronged networking strategy that involves also attending sister show Natural Products Expo West. "We've been doing this show for 10 years plus—and Natural Products (Expo) the same amount of time," he said. "We have a lot of customers at the other show, so meet our existing network there. Here, we do lead generation and get new customers."
While independent certification organization NSF certainly attends the show to attract clients, Strategic Account Manager Corrina Strecker also sees attendance as a way of drawing attention to the company's bigger mission. "We're here to talk to our current clients and to bring new clients in to spread the good word of public health and safety," she explained. "People want to make sure what they're getting is what the labels says they're going to get. We're helping to keep quality in the products."
Grain and seed ingredient supplier Onset Worldwide also views its attendance at SupplySide West as part of something bigger than its own bottom line. "The state of New Jersey is trying to promote New Jersey manufacturers," explained Tom Merrow, president of Onset—who, you may have guessed, is based in New Jersey. "As a seed protein manufacturer, we've been sponsored by the state to come out and promote the products. We have been to a lot of shows that are more consumer facing and, this being an ingredient show, we've had more leads today then we have in multiple days of other shows."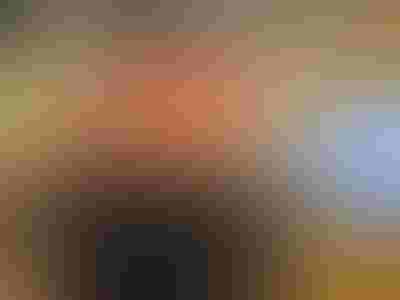 Tom Merrow (in the background), president of grain and seed ingredient supplier Onset Worldwide, has a chat at his SupplySide West booth.
While trends come and go in the ingredient world, Dan Corbei, owner of FlexCBD, finds value in the show despite the decline of the CBD trend. "I like to attend shows where I don't have very much competition," he admitted. "For the business side, it's good. We've had several distribution companies approach us. We also do private manufacturing and several opportunities have come up there."
"I've been coming here for a long time," said Marlene Siegel, president of ingredient supplier Ecuadorian Rainforest. "I maintain customers here. When I see them, we hug each other. That means a lot."
Penny Antonopoulos is senior director of marketing and business development in North America within the Health, Nutrition and Care business segment of ingredient supplier dsm-firmenich. The company was formed through the merger of DSM and Firmenich completed in May.
When asked about the value of SupplySide West, Antonopoulos responded, "It's one of the leading shows in the region when it comes to launching new ingredients to the industry."
Since dsm-firmenich's customers (contract manufacturers as well as CPG brands) attend the trade show, the company arranges meetings with its myriad accounts "to ideate together [and] assess how projects are moving forward," she said. In addition, dsm-firmenich has the opportunity at the show to meet new people to discuss what ingredients the company is launching and what's new in its portfolio, Antonopoulos said.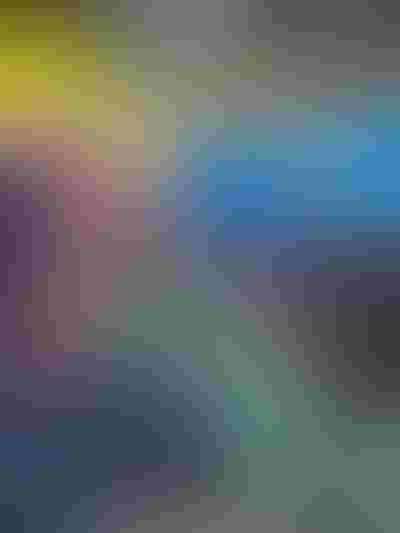 Ben Kelly (left), co-founder and managing director of Algarithm, takes a break from the cold, isolating Saskatchewan autumn where he resides to hobnob with clients and colleagues at SupplySide West in Las Vegas.
Ben Kelly, co-founder and managing director of Algarithm, producers of plant-based, ocean-friendly omega-3s, identified various benefits to attending the trade show. "Personally, I get to see all my friends that I don't see all year because I live in Saskatchewan, Canada, and so I call this my Christmas," he confessed.
Beyond the personal perk, Kelly's business world also benefits. "For our company, this is the biggest lead generator for the year," he said.
With reporting by Josh Long
Subscribe and receive the latest insights on the healthy food and beverage industry.
Join 47,000+ members. Yes, it's completely free.
You May Also Like
---